Save more when you bundle these deals
Save up to $1,000 on the Samsung Neo QLED 8K TV, plus you'll get The Freestyle portable projector on us (a $899.99 value).*


Unreasonably good

Samsung takes movies, sports, games and anything else you can show on a screen to excessively impressive levels—with razor-sharp images, ultra-bright output and insanely crisp colors. Because you shouldn't have to settle for a reasonable home entertainment experience.

Maximize movie night
Fill your wall with a crisp 130" image with The Premiere, featuring 4K laser technology that recreates the cinema experience at home.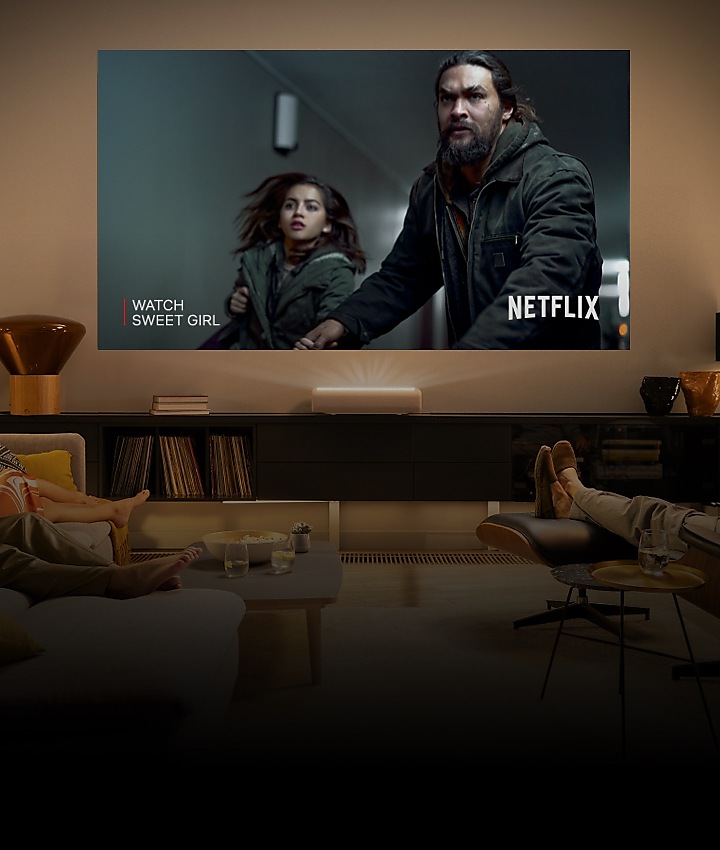 8K clarity so real, it's unreal
From its groundbreaking infinity bezel design to lifelike resolution, QLED 8K is more than a screen, it's your window into a truly immersive experience.1


Designed to live outdoors

Take the amazing QLED experience outside with The Terrace and enjoy your favorite shows and games—day and night, rain or shine.2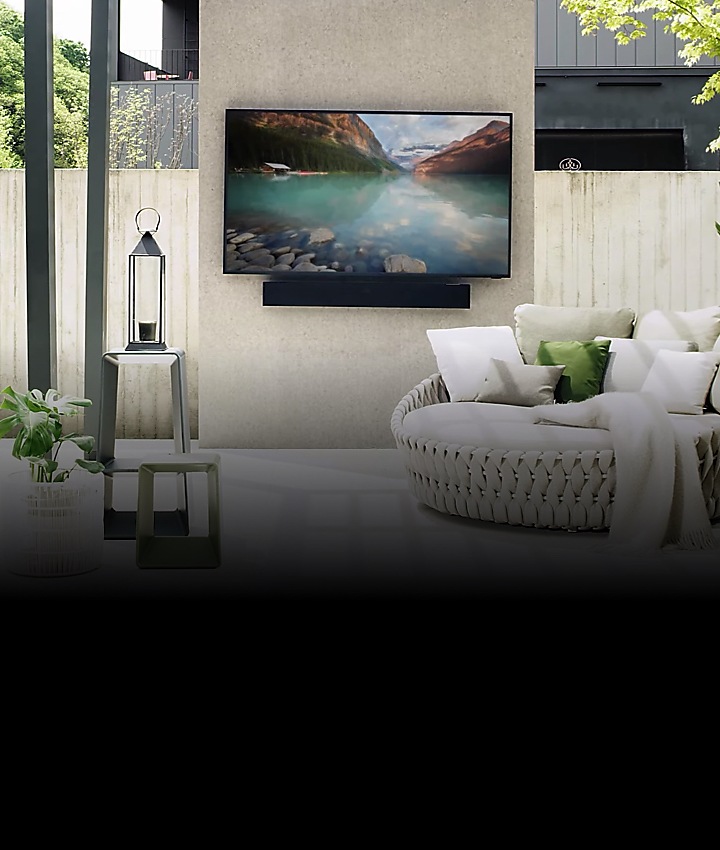 Art when it's off

Turn your TV into elegantly framed art with The Frame, a QLED TV that flawlessly blends into your room's décor and can mount flush to the wall. 3

Find your ideal Samsung TV
Greatness never ends – it evolves
Experience our best TV yet. Dive into a world of vivid colors and details in the deepest, darkest blacks and lightest bright whites, all from a vast grid of precision Mini LEDs.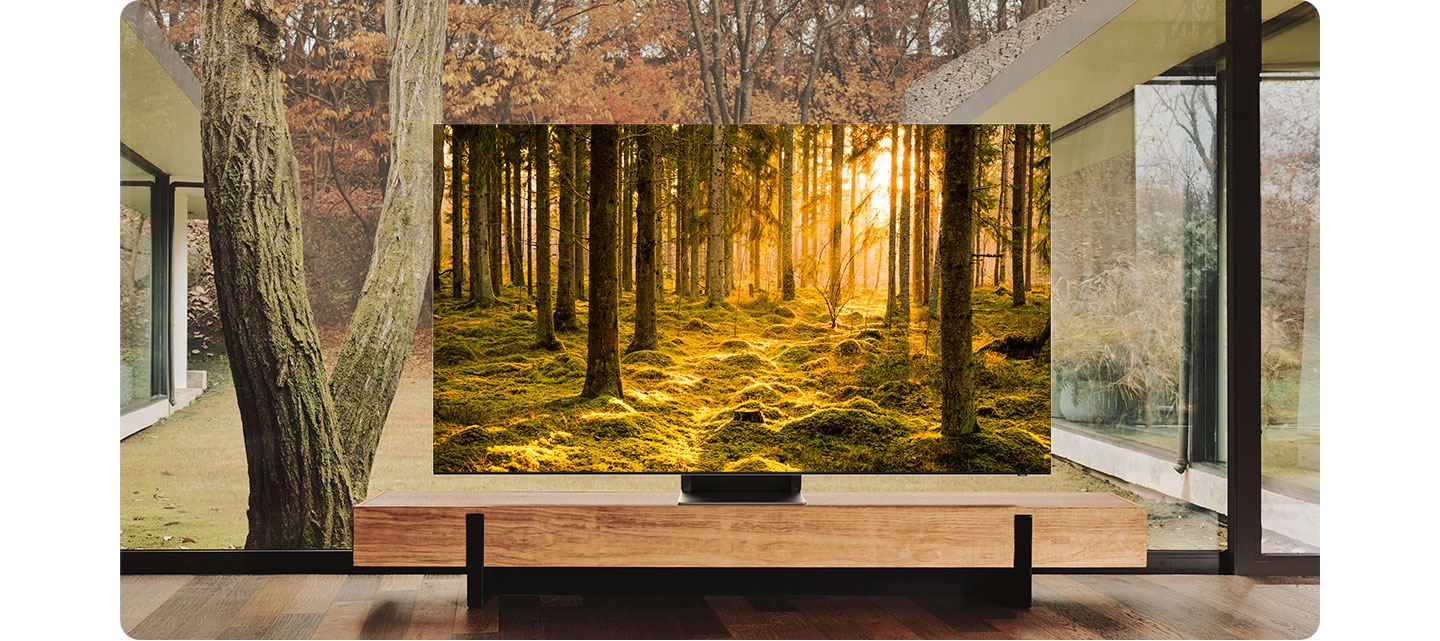 What experts are saying about Neo QLED 4K
The 65QN90A's upscaling is almost unfathomably good.

Samsung's first foray into Mini LED is a resounding success, with this Neo QLED TV.
With its many gamer-friendly features, it is arguably the finest 4K gaming TV available.
Designed to fit your lifestyle
Explore a collection of TVs inspired by how we live, designed to enhance what we watch and the spaces we watch in.

QLED 8K turns the ordinary into the extraordinary
From immersive sound and endless detail to minimalist design and unrivaled technology, QLED 8K redefines what's possible in the world of TV.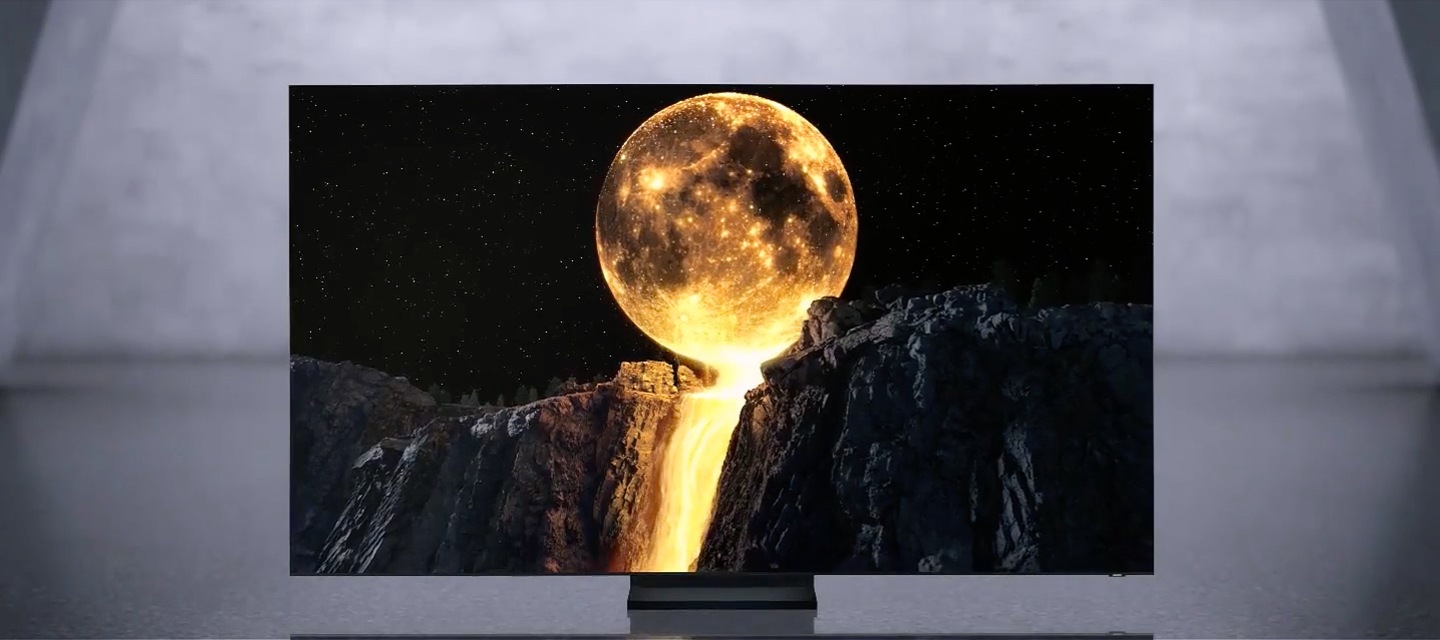 Amplify your audio experience
Explore two exciting ways to buy
Bundle the best of Samsung

Samsung AccessΔ is a flexible, all-in-one subscription that lets you choose from the best new Samsung Smart TVs with Samsung Care+ and premium content. After 27 months, upgrade, keep or return the TV—it's up to you.


Get the latest TV every two years

Introducing a new way to upgrade your TV when you purchase a qualifying TV with Samsung Financing⊕ and add Samsung Upgrade.ᵝ

Free home expert consultation
Can't decide? Schedule a free Best Buy home consultation for personalized home technology and entertainment advice.
Your Home Expert will help you find the perfect solution.

Save with our ENERGY STAR-certified products
An ENERGY STAR product maximizes your energy
savings without sacrificing the quality you want.

Upgrading never felt so good

Buy with confidence
Free Returns
Don't love it? Return it for free within 28 days.
Finance Available
Pay on your terms, from 6 to 48 months.
Free Delivery
Order by 8pm and get it the next day. 24/7 tracking.
Δ Subject to credit approval. Restrictions apply. Upgrade or Cancel after 27 months. Upgrade or cancel earlier by paying up to 75% of TV price. In order to upgrade or cancel, you must return your Initial TV to Samsung in good condition and meet all requirements stated in the full terms and conditions for Samsung Access Program. See all Premium Care Terms of Service . See Samsung Access Program Terms & Conditions for full details.

⊕0% APR for 24, 36, 40 or 48 Months with Equal Payments: Available on purchases of select products charged to a Samsung Financing account. Minimum purchase: $50. 0% APR from date of eligible purchase until paid in full. Estimated monthly payment equals the eligible purchase amount multiplied by a repayment factor and rounded to the nearest penny (repayment factors: .04167 for 24 month, .02778 for 36 month, .02500 for 40 month, .02083 for 48 month). Last payment may vary due to rounding. Total amount of payments will not exceed eligible purchase amount. Other transactions and fees affect overall minimum payment amount. Advertised payment amount is an estimate and may change once taxes, delivery or other charges are added. Limited time offer. Regular account terms apply to non-promo purchases. Minimum interest charge: $1. Standard Purchase APR: 29.99%. Prior purchases excluded. Account must be in good standing. Subject to credit approval. Samsung Financing account issued by TD Bank, N.A.
ᵝLimited time only, while supplies last, exclusively on Samsung.com and the Shop Samsung App (excluding in-person Samsung Studios transactions made using the App). You must opt-in to the Samsung Upgrade Program, apply and be approved for a financing account ("Financing Account") under the Samsung Financing Program and make an initial purchase of an eligible Samsung television ("Initial Device") on a 36 month payment plan using your Financing Account. After 24 months from the date Samsung ships your Initial Device to you, if your Financing Account is in good standing and you purchase a new eligible Samsung television that is of equal value to or greater value than your Initial Device ("Upgrade Device") under the Upgrade Program on a new 36 month payment plan using the Financing Account, then you will receive an upgrade credit ("Upgrade Credit") equal to the balance of the purchase price of your Initial Device plus applicable taxes and shipping charges ("Initial Amount") that remains outstanding on your Financing Account, up to a maximum of 33% of the Initial Amount ("Maximum Credit"). Neither the Initial Device nor the Upgrade Device may be resold. The Upgrade Program may be modified or cancelled at any time in Samsung's sole discretion. Additional terms apply. Void where prohibited. See the Upgrade Terms at http://www.samsung.com/us/tv-upgrade/terms-and-conditions/.
¹Auto-rotation function requires Samsung Galaxy device with Android 10 and higher.
²IP55 rated to protect from water and dust.
³Fees apply to Art Store subscription service. Art pieces in the Art Store are subject to change without prior notice. ©Van Gogh Museum, Amsterdam.
*Offer valid from 8/15/2022–8/28/2022. Compatible with IR promotions. Not stackable with 'Freestyle Battery on us' with Freestyle Bundle. Eligible models: QN85QN900BFXZA, QN75QN900BFXZA, QN65QN900BFXZA, QN85QN800BFXZA QN75QN800BFXZA, QN65QN800BFXZA.