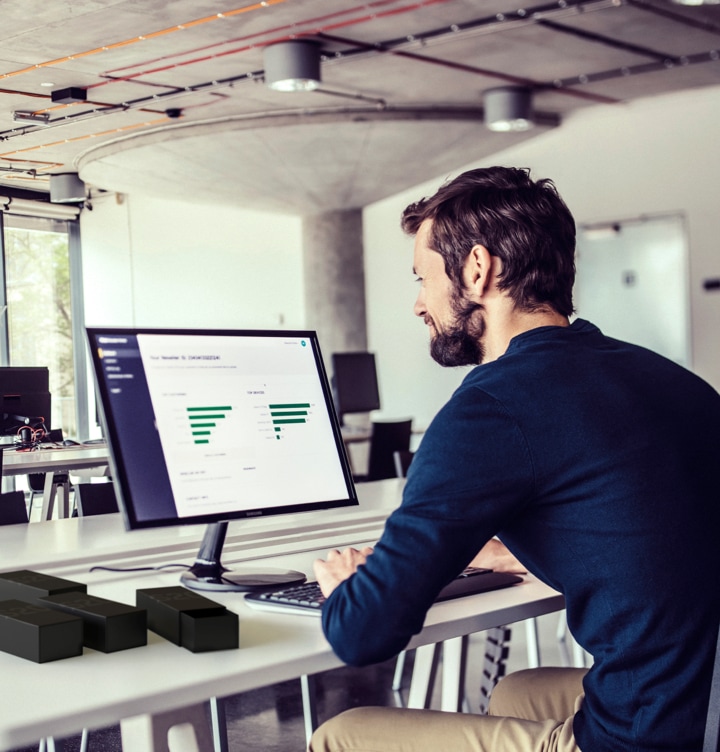 A day in the life of an IT professional with Knox software
Whether you manage a small office or a large government organization, Knox can help you save time and headaches. Explore Knox software and solutions designed to help you get your mobile enterprise up and running fast and helping to ensure it's easy to maintain.
The IT journey starts
An IT department receives 100 brand new smartphones for new hires. The devices can stay in their boxes. Thanks to the Knox Deployment Program, the device IDs have already been uploaded to the Knox cloud server by the device reseller.
Configuration
An IT admin creates a profile on the cloud-based Knox Configure to set up the devices, including settings for corporate Wi-Fi, APN, bootup animations, home screen customization and so much more.
Enrollment
On the Knox Mobile Enrollment console, the IT admin selects the EMM the company is using, and registers default IDs and passwords for the 100 new employees.
Management
On the company's EMM console, the IT admin creates an EMM profile, including corporate IT policies and a secure container, to push to the 100 new devices.

Advanced security
Each device is managed and secured by the Knox Platform for Enterprise, which provides government-certified data encryption, advanced VPN, an on-device container and more.

Automatic software updates
The devices are ready to distribute to new employees. After unboxing and turning them on, the devices automatically connect to the network and the Knox server automatically pushes your company's device profile.
Explore and analyze
The IT admin has visibility into the status of the deployed phones and tablets out in the field, including how many devices are currently active, how they're being used, and if they're experiencing any performance issues.

E-FOTA updates
The IT admin tests the company's in-house mobile apps with a new Android version to ensure they're compatible. Satisfied, he pushes out the newly tested Android binary to all employees using the EMM console.
Top insights for enterprise mobility solutions and software
Recorded webinars
Sign up to replay detailed webinars on specific topics around enterprise mobility solutions and software.
WEBINAR
Device tailor in your back pocket
Sign up to explore how you can leverage Knox Configure for your custom device needs.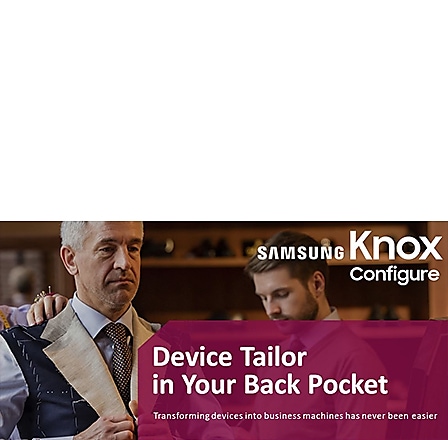 WEBINAR
Forrester Total Economic Impact™ Study
Sign up to hear findings on how Knox has helped businesses manage their mobile device fleets.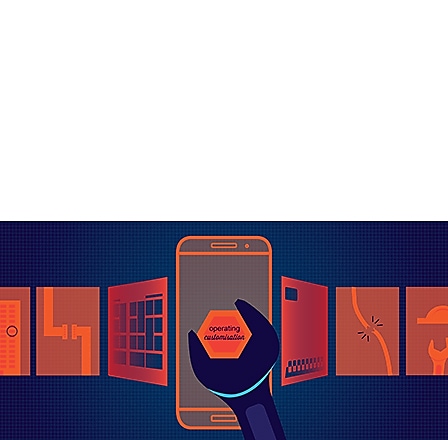 WEBINAR
Samsung and VMware®
Sign up to hear how Knox Mobile Enrollment and VMware® Enterprise Mobility Management (EMM) can help address the challenges of bulk device setup.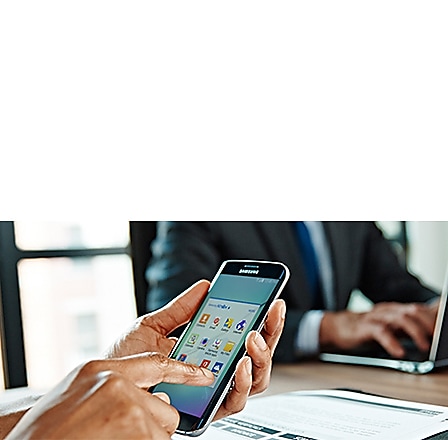 Mobility software support
Explore FAQs, user guides, release notes and other support materials to help make your mobility software purchase and experience seamless.
Get started with a free trial of our enterprise mobility solutions and software
Please provide your contact details to get started with a free trial or discuss a project with our sales team. Or you can call(866) 726-4249to talk to an expert now.
Mobile security solutions and ongoing support
© 2023 Samsung Electronics America, Inc. All rights reserved. Samsung is a registered trademark of Samsung Electronics Co., Ltd. All products, logos and brand names are trademarks or registered trademarks of their respective companies. Screen images simulated.
Stay in the know
Contact a sales expert
Get in touch with our sales team to discuss tailored solutions for your business. You can call (866) 726-4249 to talk to an expert now, or use the form below to submit your requests.
Get product support
Find manuals, downloads, warranty information and more. We also offer FAQs and demos to help with business product questions.