FROM $299.99 BEFORE VOLUME DISCOUNTS
Galaxy Chromebook Go
Empowering students with speed and connectivity.

 • Solidly built to endure everyday bumps and bruises
 • Battery that can power through the school day without needing to sit by a power outlet
 • LTE and Wi-Fi 6 options for your school's needs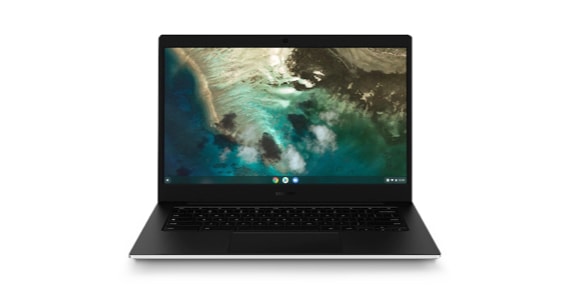 FROM $229.99 BEFORE VOLUME DISCOUNTS
Chromebook 4/4+
Enabling 1:1 student learning.

 • Durable design is built for classroom use
 • 11.6" and 15.6" models for varying student needs
 • Intel processors and long-lasting batteries help students power through their work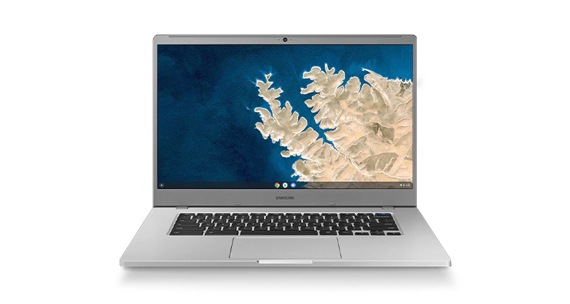 FROM $549.99 BEFORE VOLUME DISCOUNTS
Galaxy Chromebook 2
A powerful tool for teachers and administrators.

 • Vibrant QLED touchscreen keeps learning minds engaged
 • Powerful processor makes multitasking a snap
 • Full-sized, backlit keyboard for effortless typing

Samsung Chromebooks are powering the anywhere classroom
For nearly a decade, Samsung has partnered with school districts to equip students and teachers for digital learning. We have the technology, expertise and partners to help elevate the learning experience, wherever your students are.

Affordable and easy to manage
Chromebooks are affordable, durable and easy to deploy and manage for school IT teams.

Student-friendly experience
Chromebooks boot up fast, update automatically and provide an intuitive experience for young learners.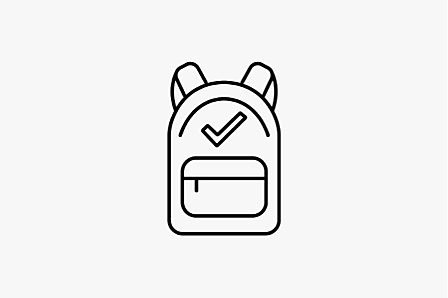 Rich learning ecosystem
Samsung Chromebooks, equipped with Android apps and Google Classroom, Docs, Slides, and Chrome, give teachers the tools they need to keep students engaged.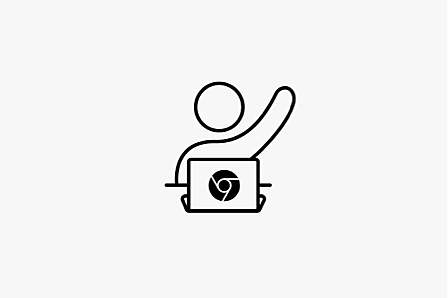 Samsung Care+ for Business has your back
Accidents happen. Get peace of mind with Samsung Care+ for Business service offerings including:

• Extended warranty for up to three years

• Accidental damage from handling, including drops and spills
Chromebook hacks for the new classroom
Get Chromebook tips from our student tech trainers, covering everything from getting started to submitting assignments in Google Classroom and advanced touchpad tricks.
Samsung Chromebooks are available through leading IT resellers including:

Contact the Samsung education team
Please provide your contact details and our sales team will get back to you about Samsung's Chromebooks for education. Or you can call (866) 726-4249 to talk to an expert now.
© 2023 Samsung Electronics America, Inc. All rights reserved. Samsung is a registered trademark of Samsung Electronics Co., Ltd. All products, logos and brand names are trademarks or registered trademarks of their respective companies. Screen images simulated.
†For a limited time only, on Samsung.com/us/business, pre-order or purchase a new qualifying Galaxy device ("Qualifying Purchase"), send in your qualifying trade-in device to Samsung through the Samsung Business Trade-In Program and, if Samsung determines your trade-in device meets all eligibility requirements, you will receive a trade-in credit specific to your qualifying trade-in device applied to the payment account you used for your purchase five to seven days after Samsung accepts the trade-in device. Device models that currently qualify for trade-in and trade-in credit amounts associated with those models are available on Samsung.com/us/business; eligible models and amounts may change at Samsung's sole discretion. To be eligible for trade-in, your qualifying device must meet all Business Trade-In Program eligibility requirements, which include, but are not limited to, that the device powers on, holds a charge, and does not power off unexpectedly; has a functioning display; has no breaks or cracks in the screen (unless a cracked screen offer applies); has no breaks or cracks in the case; has no liquid damage (whether visible or not); has no other defects that go beyond normal wear and tear; is not on a black list; has a verified FCC ID; has been reset to factory settings; has all personal information removed; has all software locks disabled; and is owned by you (leased devices are not eligible). Participation in this program does not excuse you from contracts with your carrier or retailer (or any related payments or fees) for the device that was traded in. Limit 1 trade-in per Qualifying Purchase. Samsung reserves the right to modify or discontinue this offer at any time. The Business Trade-In Program cannot be combined with any other Samsung, carrier or retailer promotions, discounts, or offers unless specifically provided for in the terms and conditions of such offers. Additional terms apply and are located at https://www.samsung.com/us/business/shop/trade-in/terms-and-conditions/, including terms that govern the resolution of disputes, apply.
1Futuresource Mobile PC in K-12 Tracker, Feb 26, 2021
Only available on B2B ecommerce purchases on Samsung.com. Instant rebate on the devices will reflect in the customers cart at purchase.
Offers are not shareable or transferrable. Offer cannot be redeemed for cash or like exchanges. Offer applies to each eligible device (up to 25 per order). Offer can be combined with trade-in, instant rebates on eligible devices, and/or bulk discounts available to register users. Void where prohibited or restricted by law. Additional restrictions apply. Samsung reserves the right to modify or cancel this offer or the terms and conditions associated any time, without prior notice.
Stay in the know
Contact a sales expert
Get in touch with our sales team to discuss tailored solutions for your business. You can call (866) 726-4249 to talk to an expert now, or use the form below to submit your requests.

Get product support
Find manuals, downloads, warranty information and more. We also offer FAQs and demos to help with business product questions.