The ultimate visual experience
Behind microLED display technology
MicroLED technology transfers micrometer-scale LEDs into LED modules, resulting in what resembles wall tiles comprised of mass-transferred clusters of almost microscopic lights. Mounted together as a uniform canvas and plugged in, they create a visual experience similar to what you get with premium QLED TVs.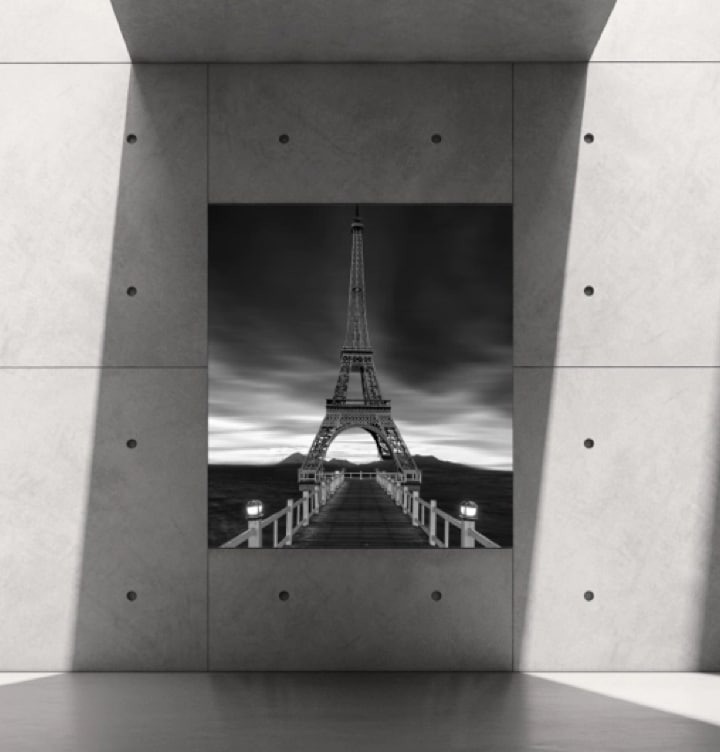 Pure black

Low-reflection black technology delivers unparalleled contrast.
True color
Superior color purity and a wider color gamut than conventional LED displays.
Spectacular refinement
HDR picture refinement intuitively renders peak brightness.
Seamless design
A fine choice for the finest of places. The Wall microLED display truly becomes a bold, yet subtle and sophisticated centerpiece to capture attention.

Flexible modularity
Configure The Wall to fit your needs in any environment. Its easy-to-install and flexible design has no limits on size, shape and structure.

Bold look
The seamless surface of The Wall fits a corporate lobby or a flagship store.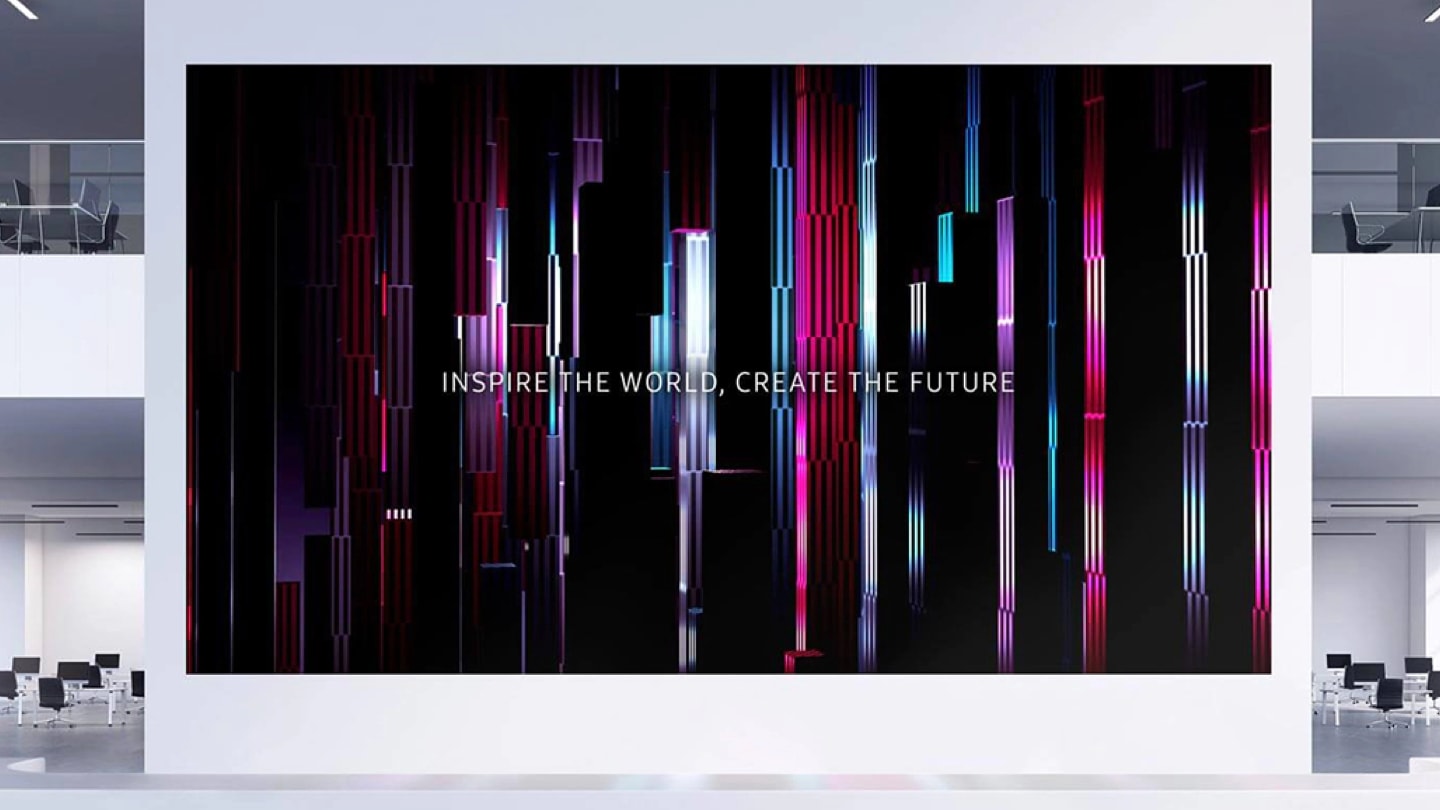 Peak performance
Robust durability against everyday impacts with shock-resistant technology.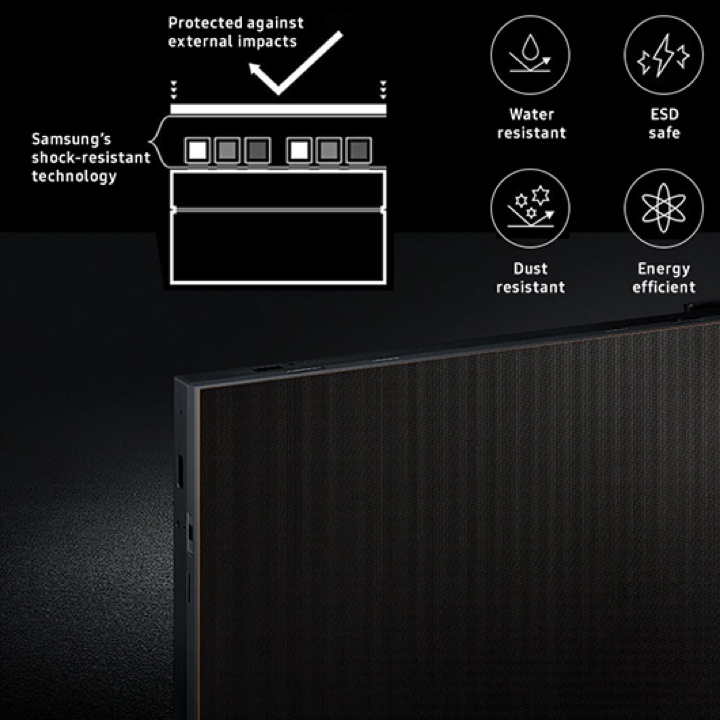 Digital signage content management
Digital signage display management
Contact sales about The Wall
Submit your info to our sales team below. Or call (866) 726-4249.
© 2023 Samsung Electronics America, Inc. All rights reserved. Samsung is a registered trademark of Samsung Electronics Co., Ltd. All products, logos and brand names are trademarks or registered trademarks of their respective companies. Screen images simulated.
†The "TAA-compliant" designations made herein are intended solely for the purpose of communicating the availability of TAA-compliant SKUs (Stock Keeping Unit) for a particular product, and are not categorical product classifications. The TAA-compliant designations used here are solely for the purpose of making known that TAA-compliant SKUs are available for purchase, and that interested customers should inquire with Samsung sales representatives for more information. Online purchases cannot ensure delivery of TAA-compliant SKUs.
Stay in the know
Contact a sales expert
Get in touch with our sales team to discuss tailored solutions for your business. You can call (866) 726-4249 to talk to an expert now, or use the form below to submit your requests.

Get product support
Find manuals, downloads, warranty information and more. We also offer FAQs and demos to help with business product questions.