Data center SSDs deliver 24/7 reliability
Samsung enterprise SSDs offer a simple yet versatile and comprehensive selection of enterprise data storage and caching options suitable for nearly any application. Leveraging our extensive OEM expertise in data center SSDs, Samsung is able to provide low-latency, high-speed, reliable data storage solutions to enhance server performance and efficiency.
Fast performance
High-performance enterprise SSDs mean faster data processing and content delivery to keep up with the speed of business.
24/7 endurance
Reinforced reliability and endurance for around-the-clock operation in data center or server applications.

Up to 5-year limited warranty
Secure your investment with limited warranties available on all Samsung enterprise solid state drives.
100% Samsung enterprise SSD components
Each component of the enterprise SSD is produced in-house, delivering renowned quality and optimized integration.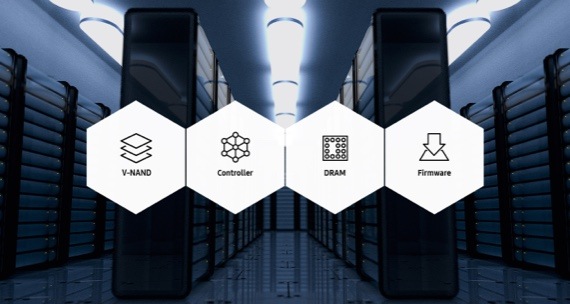 Proprietary breakthrough V-NAND flash technology
Samsung V-NAND (Vertical-NAND) flash memory stacks cell layers vertically over one another in a three-dimensional structure, rather than trying to decrease the cells' length and width to fit onto a fixed horizontal space. This achieves higher quality and a greater scalable capacity compared to conventional planar NAND architecture to meet your current and future enterprise data storage demands.
Explore our enterprise SSD selection
Find the enterprise storage solution that works for your own specific business needs.
Enterprise storage solutions insights
Get insights on the latest topics in enterprise data storage.
Managing the enterprise storage life cycle
Sign up for your free white paper on the recent, rapid advances in SSD technology. Learn about key steps you can take to improve your storage planning and evaluation to reap the full performance and total cost of ownership benefits.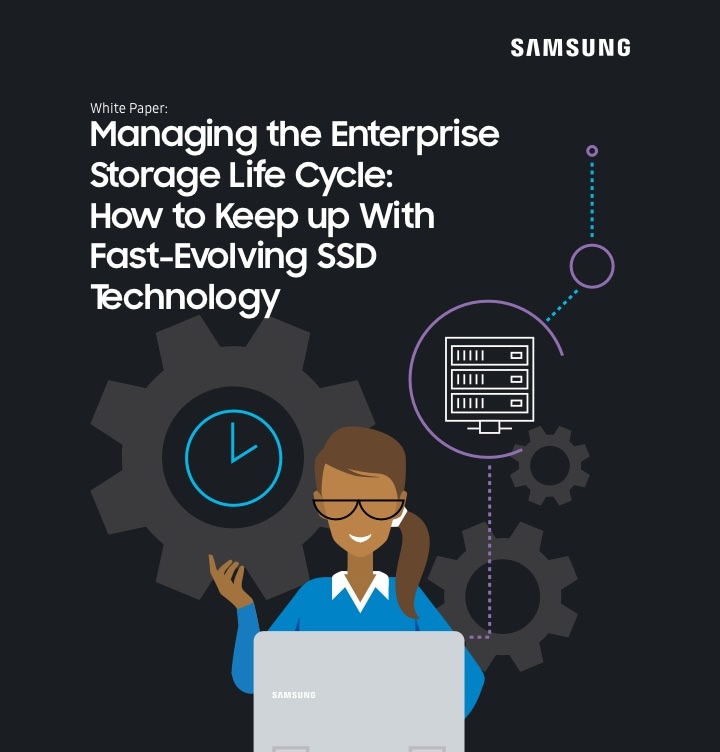 Companies are still utilizing SATA for their storage needs, but advancements in enterprise SSDs are making NVMe® protocols a must-have.
SSDs for CDNs need to be reliable, even in tight spaces with little airflow—and inexpensive, since CDNs typically depend on local servers in many locations.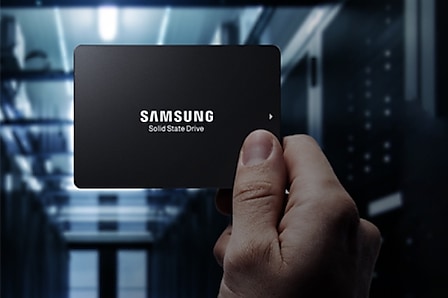 SSD health assessments can involve some convoluted math. SMART attributes and Samsung Magician make things much simpler.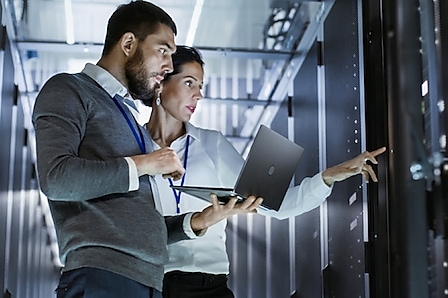 Client PC storage
Give new life to your aging PC or desktop with high-performance SSDs.

Portable data storage
Take your personal or business data on the go with compact, portable SSDs.

© 2023 Samsung Electronics America, Inc. All rights reserved. Samsung is a registered trademark of Samsung Electronics Co., Ltd. All products, logos and brand names are trademarks or registered trademarks of their respective companies. Screen images simulated.
Stay in the know
Contact a sales expert
Get in touch with our sales team to discuss tailored solutions for your business. You can call (866) 726-4249 to talk to an expert now, or use the form below to submit your requests.
Get product support
Find manuals, downloads, warranty information and more. We also offer FAQs and demos to help with business product questions.