Displays are the new connection points
Digital transformation is accelerating like never seen before. New business models and hybrid work scenarios are emerging to pave the way forward. Fuel the next era in economic growth by reshaping how and where work gets done.

See work in a whole new light
Home office
Enhance your home setup with do-it-all-screens and monitors that make the workday more productive.
Shared workspaces
Open up new revenue opportunities whether it's a co-working facility or the neighborhood coffee shop.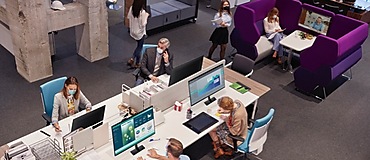 Corporate campus
Re-conceptualize how your business connects with customers, employees and partners.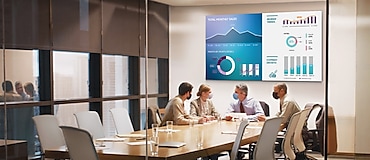 Defy expectations
Embrace new business models. Envision new use cases, re-conceptualize the business and break the mold on how work gets done.

Vividly versatile
Flexibility is power. Rethink the way you work, live and connect with personalized productivity—from the home office to HQ.
Upscale collaboration
Collaborate in hi-def. Bring interactions to life with brilliant 4K UHD displays that provide a window into your business.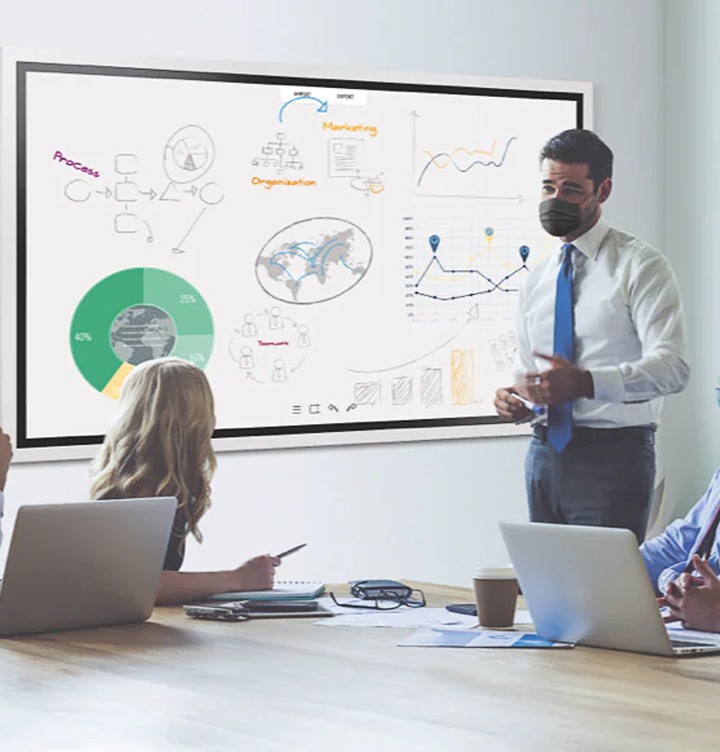 Visualize business opportunities
Redefine the work experience—from the second you sign in from home or drive up to the office.
Resources to help you define the possibilities
Learn how technology platforms, space needs, new business processes, budgets, metrics, strategic planning and change management are evolving in the transforming digital workplace.

Learn actionable strategies for peoples and teams to return to the workplace.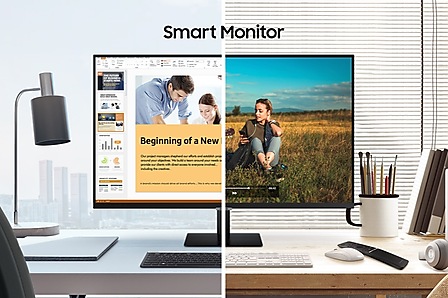 Discover key findings about changing working styles and attitudes, and the technologies that businesses can implement to evolve their workspaces.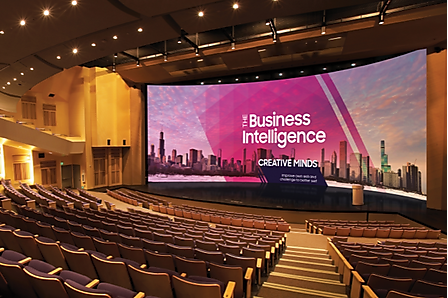 Find out how interactive displays can turn your workspaces into collaboration hubs.
Samsung's The Wall makes a bold statement in any business environment.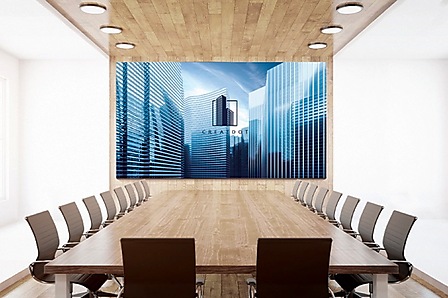 Learn how you can change how you work, learn and play with Samsung's Smart Monitor.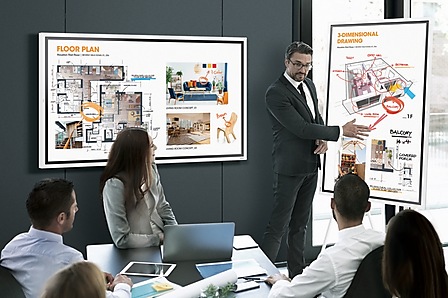 Contact a digital signage sales expert
Please provide your contact details and our sales team will get back to you about Samsung digital signage displays. Or you can call (866) 726-4249 to talk to an expert now.
© 2023 Samsung Electronics America, Inc. All rights reserved. Samsung is a registered trademark of Samsung Electronics Co., Ltd. All products, logos and brand names are trademarks or registered trademarks of their respective companies. Screen images simulated.
Stay in the know
Contact a sales expert
Get in touch with our sales team to discuss tailored solutions for your business. You can call (866) 726-4249 to talk to an expert now, or use the form below to submit your requests.
Get product support
Find manuals, downloads, warranty information and more. We also offer FAQs and demos to help with business product questions.