Samsung V-NAND SSDs
Our proprietary V-NAND (Vertical-NAND) flash technology on our client V-NAND SSDs delivers significantly greater capacity, speed, endurance and power efficiency than conventional 2D planar NAND architecture.
Samsung NVMe® (Non-Volatile Memory Express) SSDs
Samsung's latest NVMe® SSDs feature NVMe® technology and PCIe®4.0, significantly outperforming our SATA SSDs with exceptionally fast sequential and random read/write speeds.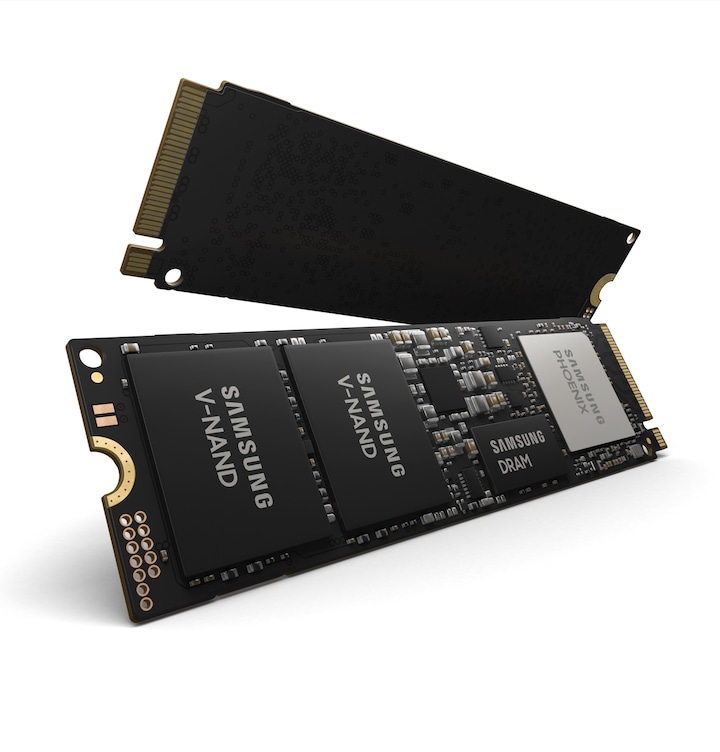 Dynamic thermal guard protection
Safeguard the SSD with Samsung's advanced nickel-coated controller and superior heat dissipation. The Dynamic Thermal Guard automatically monitors and maintains optimal operating temperatures to minimize performance drops.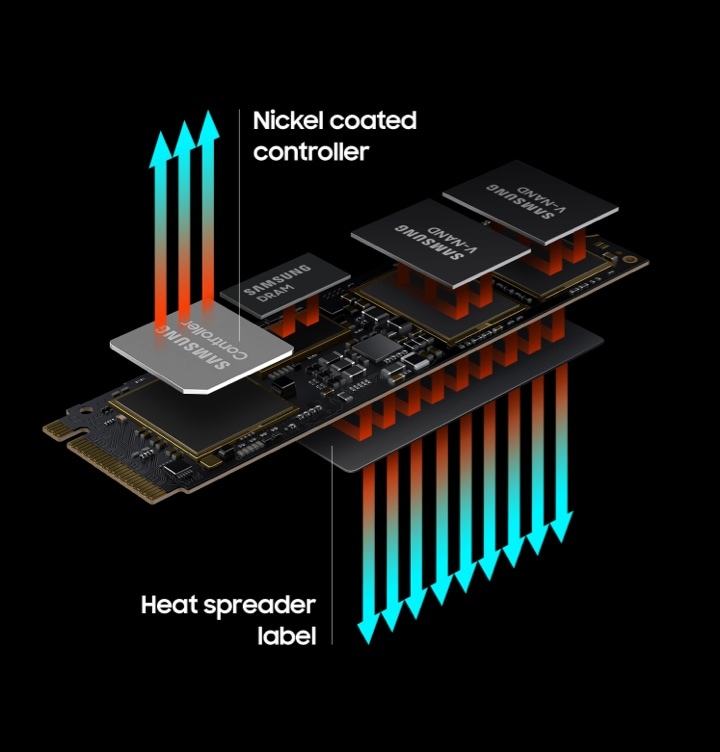 Samsung Magician software
Unlock the full potential of your PC and SSD with Samsung Magician's advanced yet intuitive optimization tools. Monitor drive health, optimize performance, protect valuable data and receive important updates with Magician to help ensure you're always getting the best performance out of your SSD.
Explore our client SSD selection
Find the client SSD product that works for your own specific business needs.
980 PRO w/ Heatsink PCIe® 4.0 NVMe™ SSD

990 PRO PCIe®4.0 NVMe™ SSD
870 QVO SATA III 2.5" SSD 8TB

Enterprise SSDs built to handle your business' data center and server storage needs.
Carry personal or professional data wherever business takes you.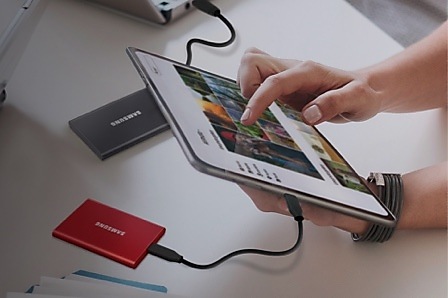 © 2023 Samsung Electronics America, Inc. All rights reserved. Samsung is a registered trademark of Samsung Electronics Co., Ltd. All products, logos and brand names are trademarks or registered trademarks of their respective companies. Screen images simulated.
1
Results are based on a comparison with Samsung PCIe
®
3.0 NVMe
®
SSDs and SATA SSDs.
Stay in the know
Contact a sales expert
Get in touch with our sales team to discuss tailored solutions for your business. You can call(866) 726-4249 to talk to an expert now, or use the form below to submit your requests.
Get product support
Find manuals, downloads, warranty information and more. We also offer FAQs and demos to help with business product questions.