Hold customer meetings and group workshops in Washington, D.C. EBC.

Conference rooms available on the 6th and 7th floor.

Cutting-edge business solutions for government and various other industries.

Enjoy guest Wi-Fi and multiple presentation sources.

Mobile business solutions designed to solve your business problems
Knox security
Samsung phones, tablets and wearables are protected from the chip up with security built into the hardware, as well as integrated throughout the software in defense layers that separate data and constantly check the integrity of the device to detect tampering.
Business services
Simplify your mobile device infrastructure and connect your enterprise with Samsung's Managed Mobility Services, which provide end-to-end solutions to help you get the most from your devices to drive your business forward.
Cutting-edge visual display solutions
SMART Signage Platform
The Samsung SMART Signage Platform (SSSP) allows you to work with our partner ecosystem to implement cloud-based digital signage applications that can be centrally managed through a server across multiple placements and geographies. It is available on a variety of our commercial displays.

MagicINFO
MagicINFO is a smart, intuitive digital signage software solution available standard on a variety of our commercial displays. It has three components for integrated, end-to-end content creation and management, and comes in 4 different editions, depending on your business needs.

Expand your view of business computing
Samsung business monitors offer visual computing solutions and display innovations while navigating a new world of compatibility.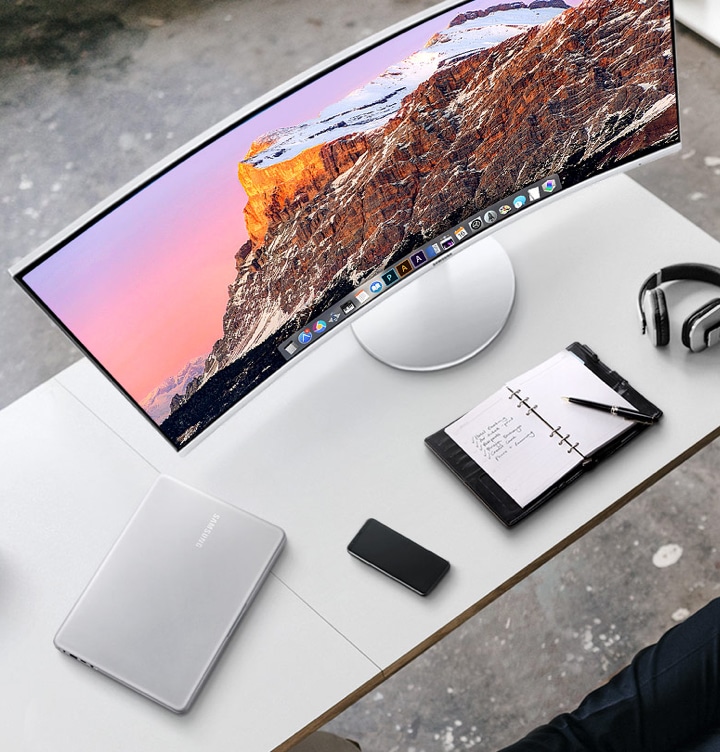 About the location
Address: 700 Pennsylvania Ave. SE #600, Washington, DC 20003

Hours: Monday-Friday 7AM to 7PM

On-premise parking available for all business visitors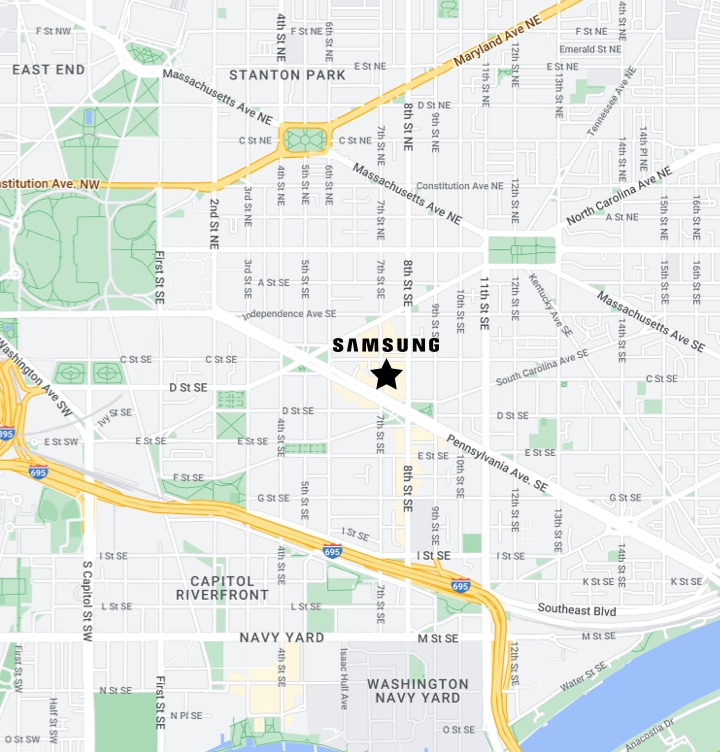 How to get here
DCA - Ronald Reagan International Airport
IAD - Washington Dulles International Airport
BWI - Thurgood Marshall Airport

Where to stay
JW Marriott
Hyatt Regency
Marriott Marquis
Where to eat
Old Ebbitt Grill
1789 Restaurant
Filomena Ristorante
Barcelona Wine Bar
The Smith
City Tap House
Business events and tradeshows
Find out where Samsung will showcase its latest technology solutions next.

Schedule a visit
Please provide your contact details, desired location and date of visit and we'll get back to you to schedule your appointment.
© 2022 Samsung Electronics America, Inc. All rights reserved. Samsung is a registered trademark of Samsung Electronics Co., Ltd. All products, logos and brand names are trademarks or registered trademarks of their respective companies. Screen images simulated.
Stay in the know
Contact a sales expert
Get in touch with our sales team to discuss tailored solutions for your business. You can call (866) 726-4249 to talk to an expert now, or use the form below to submit your requests.
Get product support
Find manuals, downloads, warranty information and more. We also offer FAQs and demos to help with business product questions.