8K QLED displays & digital signage
Experience incredible, ultra-realistic images and stunning, true-to-life detail with Samsung QLED digital signage. Samsung's large 82" and 98" QLED 8K displays are supported by AI-powered upscaling, creating brilliant picture quality with 100% color volume and an unprecedented 4,000 nits of peak brightness. With a slim, minimal design, our QLED 8K displays enhance and complement virtually any business environment, including museums, art galleries, financial trading floors, control rooms and high-end retail.
True-to-life detail
With more than 33 million pixels, Samsung's QLED 8K displays provide exceptional depth and detail, delivering an exceptionally immersive viewing experience for your business.
8K AI upscaling transforms your content
QLED's Quantum Processor 8K uses AI-powered machine learning to compare data from millions of images, reducing noise and refining details to deliver exceptionally clear pictures, improved resolution and a memorable viewing experience in stunning detail. 4K UHD and Full HD content can be upscaled to 8K resolution, so you can render your existing content with a new level of breathtaking realism.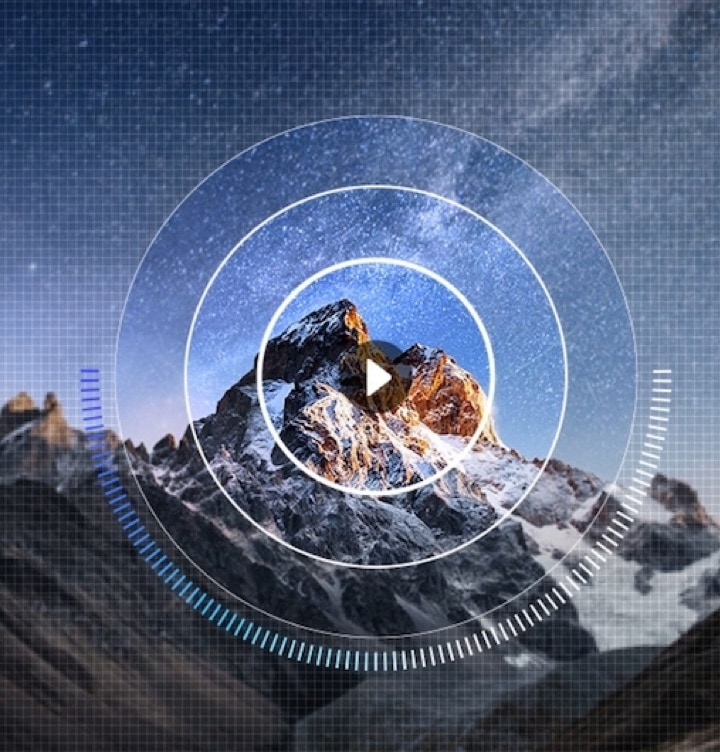 Powerful embedded media player
Samsung QLED 8K displays are driven by a powerful system-on-chip (SoC) platform that supports content up to 8K. 8K content playback is supported by only one HDMI port, avoiding unnecessary cables and creating a tidy solution. It also allows for enhanced HTML5 compatibility for displaying content from the web.

8K QLED displays
8K UHD resolution at 7680x4320 pixels delivers four times the resolution of 4K UHD displays at 3840x2160 pixels, or sixteen times the resolution of full HD displays at 1920x1080 pixels. Samsung 8K displays deliver true-to-life detail with no visible pixels or blurring, while QLED delivers 100% color volume based on over a billion colors for the purest color accuracy to-date.
Top QLED signage products
Direct-view LED video walls
An eye-catching, large-scale viewing experience.

4K UHD displays
Head-turning visual impact and fine detail.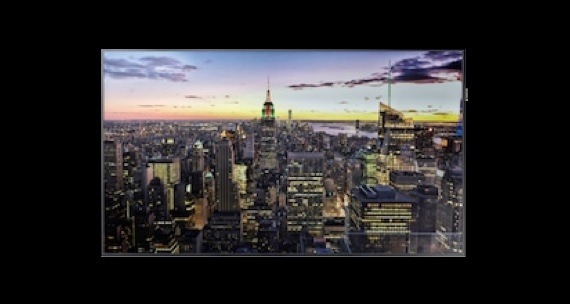 Interactive and touch displays
Simple, effective touch interactions for any environment.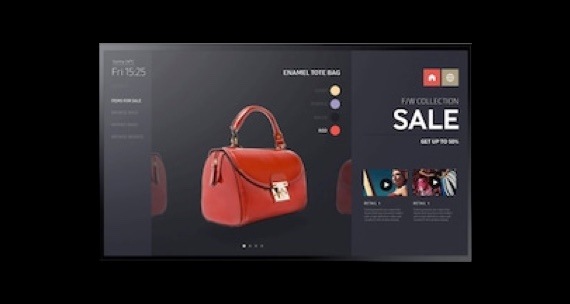 Contact an 8K QLED displays & digital signage sales expert
Please provide your contact details and our sales team will get back to you about Samsung 8K QLED digital signage. Or you can call (866) 726-4249 to talk to an expert now.
© 2023 Samsung Electronics America, Inc. All rights reserved. Samsung is a registered trademark of Samsung Electronics Co., Ltd. All products, logos and brand names are trademarks or registered trademarks of their respective companies. Screen images simulated.
Stay in the know
Contact a sales expert
Get in touch with our sales team to discuss tailored solutions for your business. You can call (866) 726-4249 to talk to an expert now, or use the form below to submit your requests.

Get product support
Find manuals, downloads, warranty information and more. We also offer FAQs and demos to help with business product questions.