Now you don't need to keep your team waiting. Knox Mobile Enrollment lets you enroll all devices at once before they even reach your team's hands. When employees power on and connect to the network, their mobile devices are automatically enrolled, secured and under your control from the moment they're in use.
Enroll all mobile devices at once
Fast and free mobile device enrollment
Not only is Knox Mobile Enrollment for Samsung Galaxy devices free, it's also a fast and automated way to enroll a large number of devices to your EMM for corporate use. Once an IT admin registers a device with the mobile enrollment service, the device user simply has to turn it on and connect to Wi-Fi or 3G/4G during the initial device setup process. There's no need for IMEI management and verification, and participating Knox Deployment Program resellers register your purchased devices on your behalf. It works with almost all EMM services available in the market.
Automated EMM/MDM enrollment
and sign-in
Automatically sign in to EMM agents with user credentials provided by an IT admin.
Streamlined device setup process
Skip unwanted setup steps, such as Google/Samsung/carrier account registration.
Multiple EMM configurations
Manage multiple EMM profiles for different EMMs and different device enrollment settings.
Protect enrolled corporate devices from tampering
Rest assured that your corporate devices stay that way. Even if a device enrolled with Knox Mobile Enrollment is factory-reset, the EMM software will be automatically reinstalled and the employee will be re-enrolled.
MDM/EMM partners
Use Knox Mobile Enrollment with your existing mobile device management solution to easily install MDM/EMM clients on your corporate Samsung Galaxy devices with Android Lollipop or greater.
Get started on your free application for Knox Mobile Enrollment
Please provide your contact details to get started on your free application for Knox Mobile Enrollment or discuss a project with our sales team. Or you can call (866) 726-4249 to talk to an expert now.
More mobility software options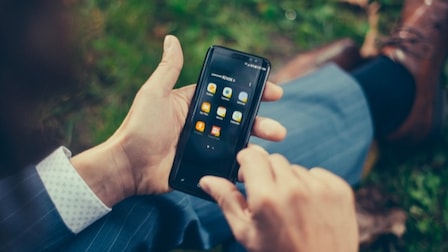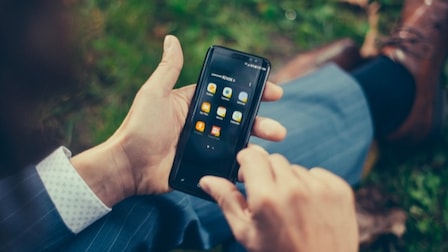 Knox Platform for Enterprise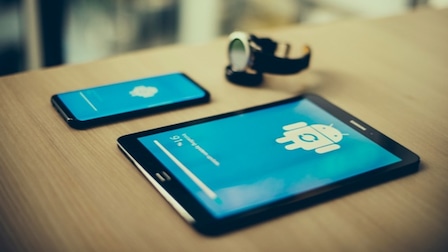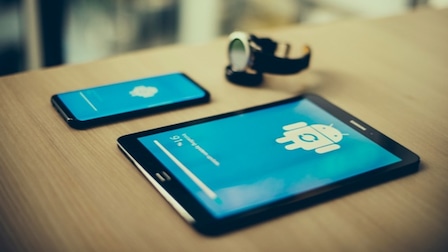 Mobile security solutions and ongoing support
© 2022 Samsung Electronics America, Inc. All rights reserved. Samsung is a registered trademark of Samsung Electronics Co., Ltd. All products, logos and brand names are trademarks or registered trademarks of their respective companies. Screen images simulated.
Stay in the know
Contact a sales expert
Get in touch with our sales team to discuss tailored solutions for your business. You can call (866) 726-4249 to talk to an expert now, or use the form below to submit your requests.
Get product support
Find manuals, downloads, warranty information and more. We also offer FAQs and demos to help with business product questions.