BRAND
Want to level up your content game?
For the Samsung Galaxy Creator Collective 2023, we gathered top content entrepreneurs and platforms to educate and inspire you to unlock your potential and turn your passion into a career. Catch up on the highlights below.
For creators, by creators
Whether you're an established creator ready to take your career to the next level or you just want to learn how to make your content stand out, the Samsung Galaxy Creator Collective gives you the tools, advice and motivation you need to reach success.
Get inspired by our #TeamGalaxy creators
At Samsung, we're proud to work with a select team of content creators who use our latest products to develop exhilarating content. Meet the Team Galaxy creators who will help you raise your game.
Jaden Smith
Jaden is a multi-platinum recording artist, actor and activist. He is also the founder of JUST Water and the non-profits I LOVE YOU and 501CTHREE, as well as the cofounder of the art collective and fashion brand MSFTSrep.
Dustin Poirier
Dustin Poirier is a lightweight fighter in the UFC. While he is best known for being one of the best fighters in the world, he is also a passionate dad, philanthropist and business owner.
Harry Hudson
Harry Hudson is a soul-stirring singer and songwriter, moving millions with his folk-pop anthems and philanthropy. After surviving a battle with cancer, he started his own charity Hey I'm Here For You (HIHFY), which focuses on enhancing the mental health and well-being of teens and adolescents undergoing cancer treatment.
Demi Bagby
Demi is an athlete and business entrepreneur. She creates and produces content to change the world and inspire others to live life to the fullest.
Kat Echazarreta
Kat Echazarreta is a former NASA Engineer turned science communicator and space traveler.

Anthony and Ana
Anthony and Ana are YouTubers, TikTok stars and entrepreneurs. They are best known for their relationship, lifestyle and bilingual content. Their content is centered on showing viewers how they merge their Hispanic and American cultures together.
Colin and Samir
Colin and Samir are YouTube creators based in downtown Los Angeles with a mission to educate and empower the next generation of creators.
Drex Lee
Drex Lee took over the Internet using a Samsung Galaxy S21 Ultra 5G. Drex posts creative single-shot, slow-motion phone videos that often feature luxury cars, bubble tea and poolside fun.
Gear up for success
Take your content creation to the next level with the latest tech.
Galaxy Battles: PUBG MOBILE Showdown
SGCC closed out with an epic Galaxy 23 Ultra gaming tournament where the best of the best PUBG MOBILE players competed in an all-out battle royale showdown. Winners took home their share of $20,000 in cash prizes plus some of the hottest Samsung Galaxy devices on the market. Didn't catch the action live? Check out the recap to relive the most exciting moments.

Follow #TeamGalaxy
See how our #TeamGalaxy content creators are using our latest Galaxy products.
Check out how-tos from Team Galaxy
Give your V-Day videos more love with illustrations
Video creator Caleb Natale shares how you can shoot, edit and illustrate the perfect valentine with Galaxy S22 Ultra.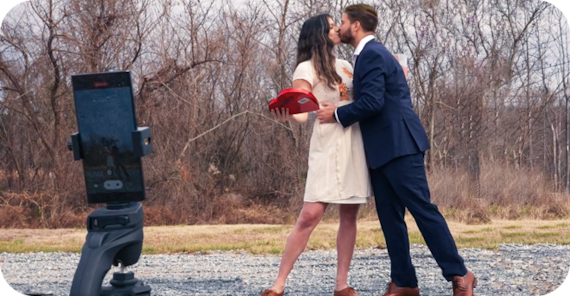 Master it: How to shoot creative candlelight portraits
It's time to give your low-light photos a little heat.
How to shoot vacation pictures and stay in the moment
These tips help you be fully present as you capture travel photos and videos.
Upcoming Events
Samsung Galaxy Creator Collective
Tuesday, March 21st at 9 AM CST