Galaxy Z Fold5
Unfold more with a massive, mesmerizing,
durable 7.6" screen3 and Dual-App Viewing.

Design and Durability
Dependable innovation made perfectly pocketable.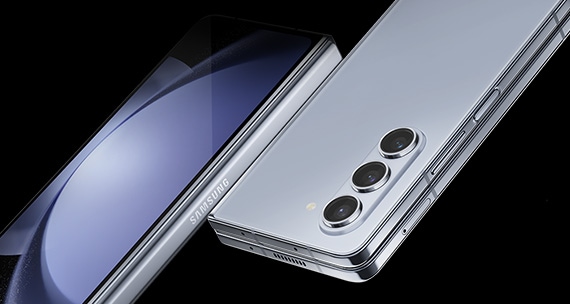 Big Screen
Get immersed in the ultimate 7.6" screen.3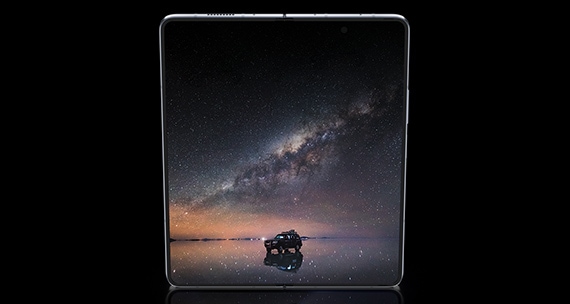 Performance
Powerful gaming with the fastest Snapdragon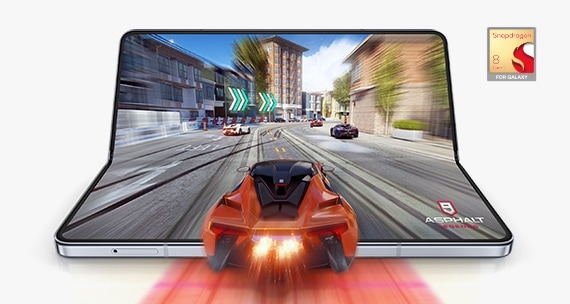 Multitasking
Take your productivity to new heights.
Galaxy Z Flip5
The biggest Cover Screen yet.1
Customizable pocketability.
Worry-free durability.2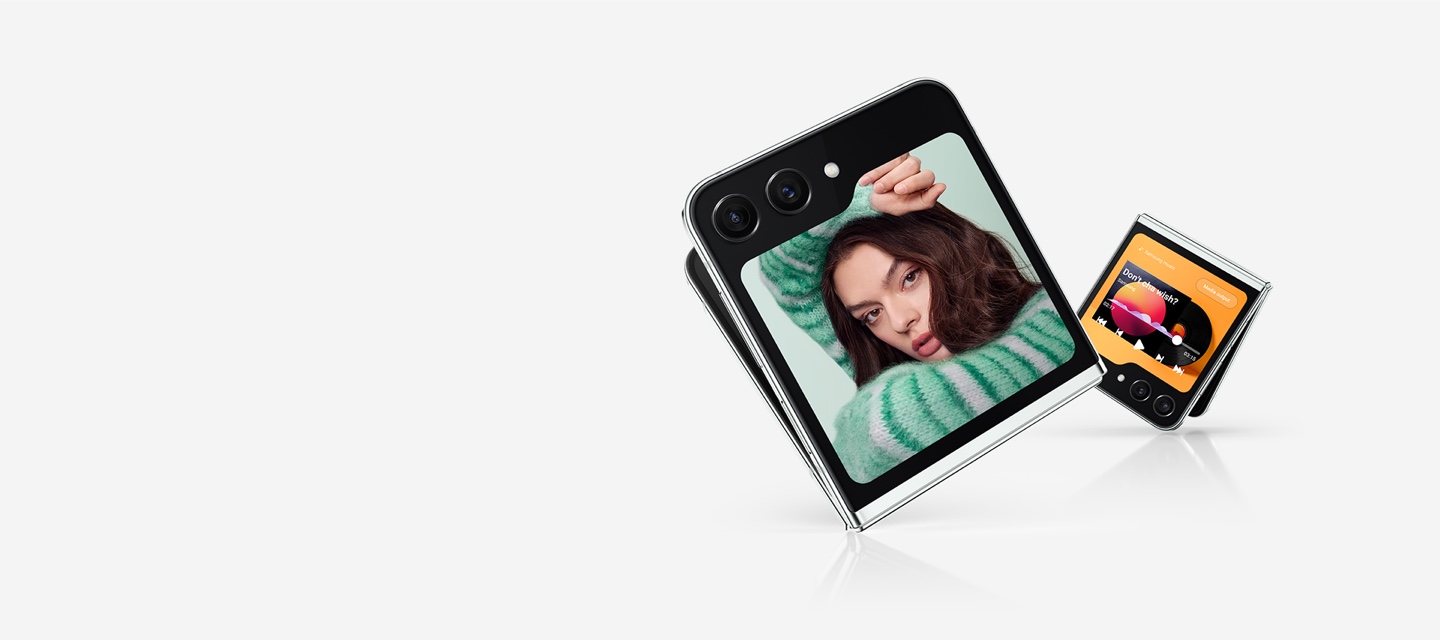 Durability
Built tough so you can flip fearlessly2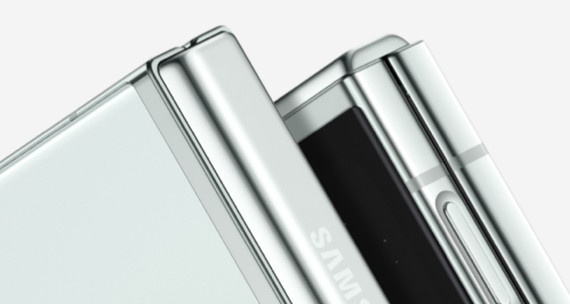 Pocketability
Small on size. Big on personality.
Customizable Colors
An all-new flex with more control than ever
Accessories
Customizable cases to match your style

Flex Window
The largest Cover Screen on a Galaxy Z Flip1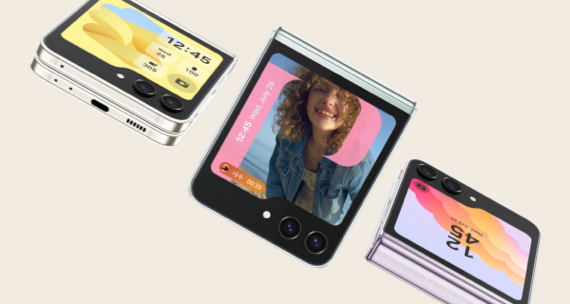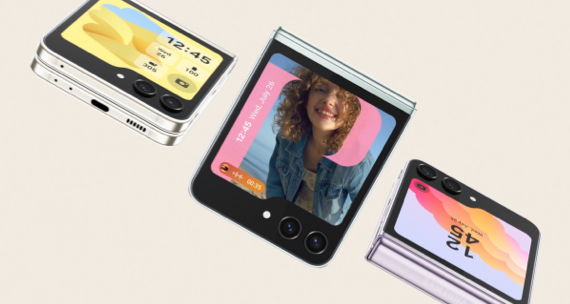 Nightography
Capture epic content no matter the lighting.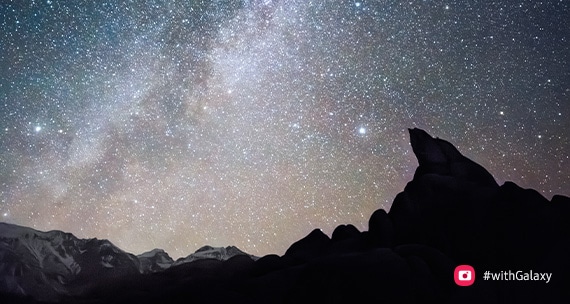 Design
Designed with our planet in mind.

Gaming Performance
From heavy to casual, your game is covered.

S Pen
Note's signature tool comes built in.4

Galaxy S23 FE | Tab S9 FE | Buds FE
The FE family connects you to the people and passions you love. The Galaxy FE line is designed to work together seamlessly across tablets, smartphones, and Buds.*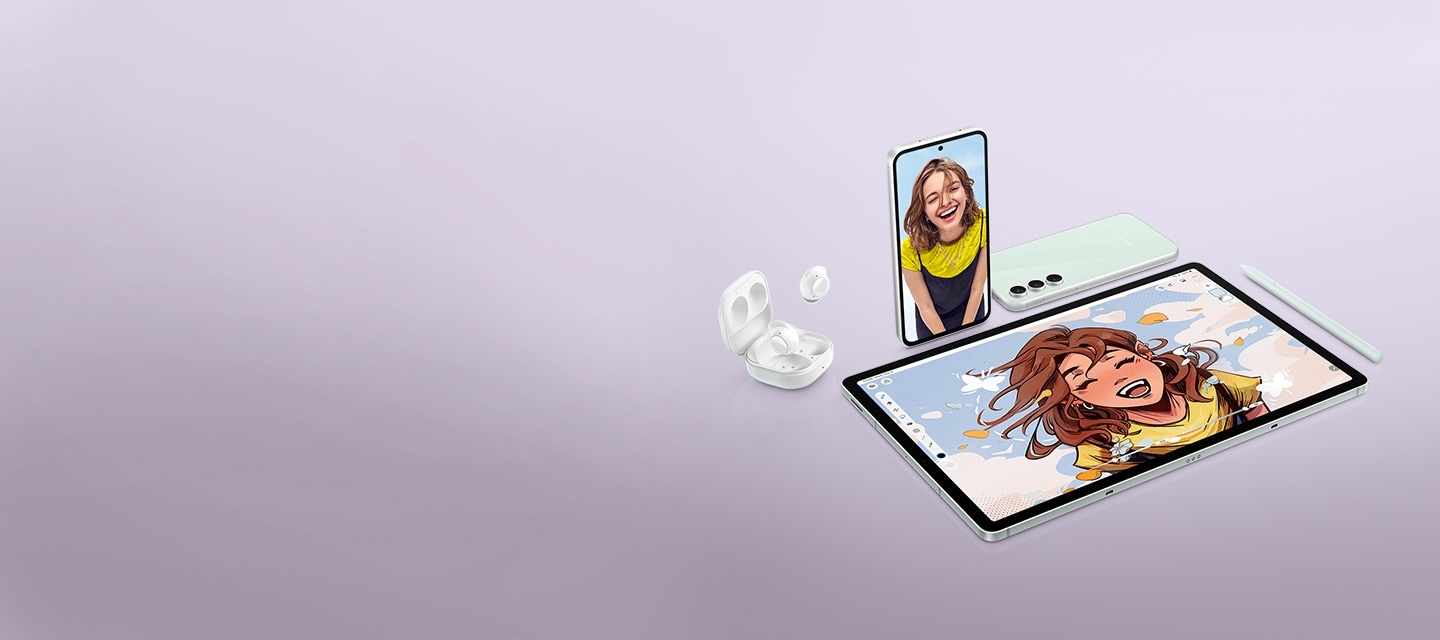 Galaxy S23 FE
Open the door to the extraordinary.

Galaxy Buds FE
Your Galaxy S23 FE and Buds FE are made
for each one another.
Galaxy Tab S9 FE | Tab S9 FE+
Experience seamless connectivity between FE devices.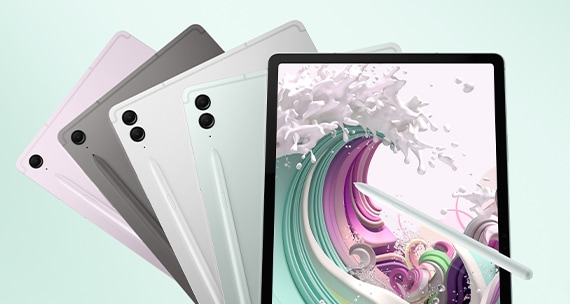 Screen
Experience lifelike details on Dynamic AMOLED 2X displays.

Durability
The first water/dust-resistant Galaxy Tab S.5

Performance
Our mightiest tablet processor yet.
Creativity
Create with S Pen and pro-level apps.

Galaxy Watch6
Unlock a healthier you with more space to start your
wellness journey.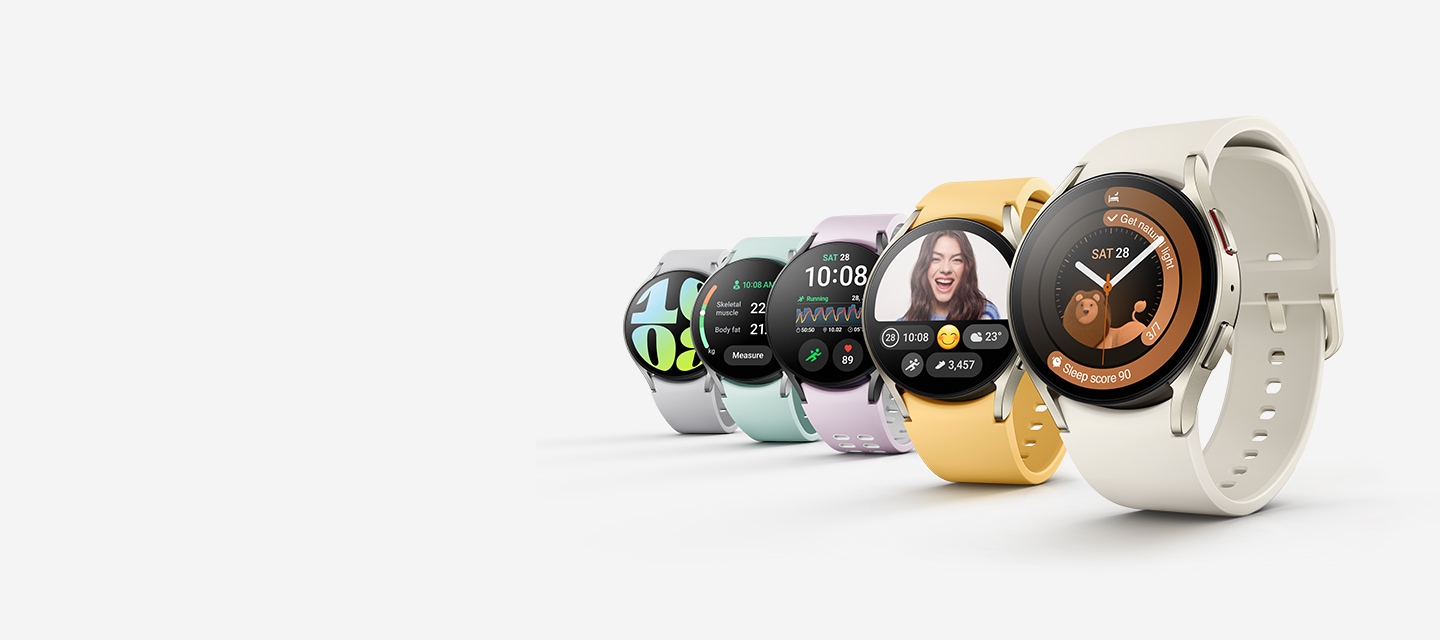 Larger Display
View, tap, swipe and scroll easier than ever.1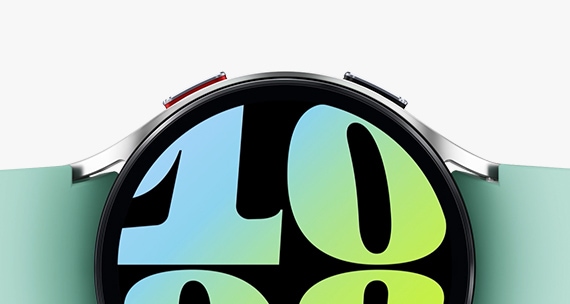 Wellness
Tap into enlightening wellness insights.

Fitness
Powerful insights help you zone in on results.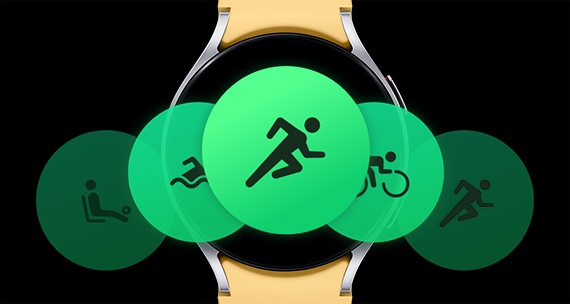 Custom Bands
Customize your look with one-click bands.6
Galaxy Watch6 Classic
The iconic look of a traditional watch meets the latest innovation.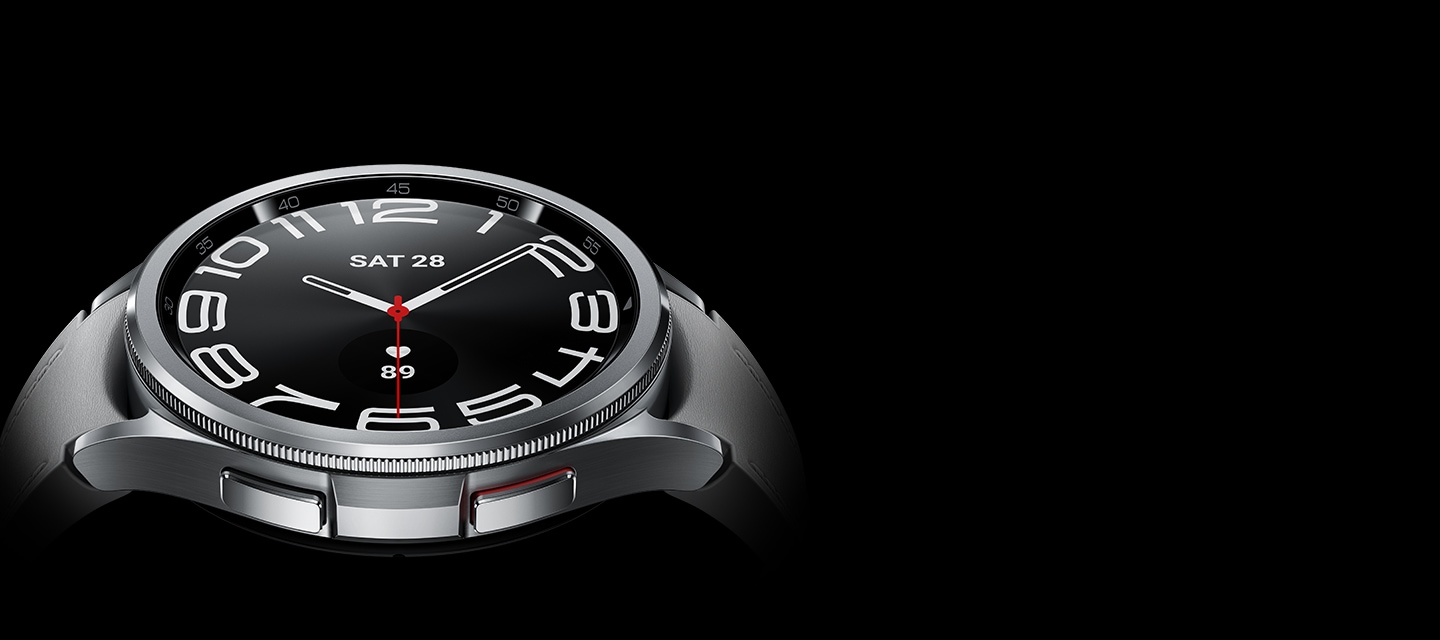 Rotating bezel
A stylish spin on easy app navigation.
Advanced Sleep Coaching
Sleep better and be ready for the day.7

Heart monitoring
Get irregular heart rhythm notifications.8,9,10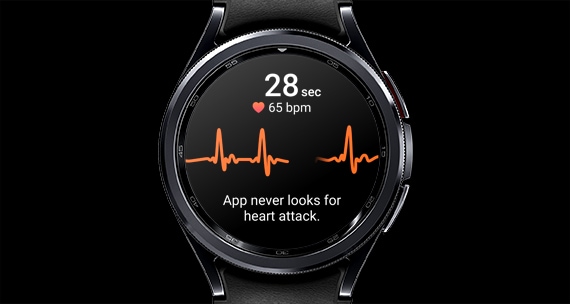 Auto Workout Tracking
Maximize results with performance insights.7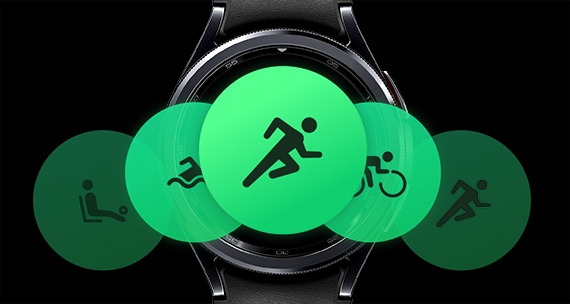 Galaxy Buds2 Pro
The ultimate Hi-Fi sound, wirelessly. Enjoy a next-level listening experience that lets you feel every note like you're there.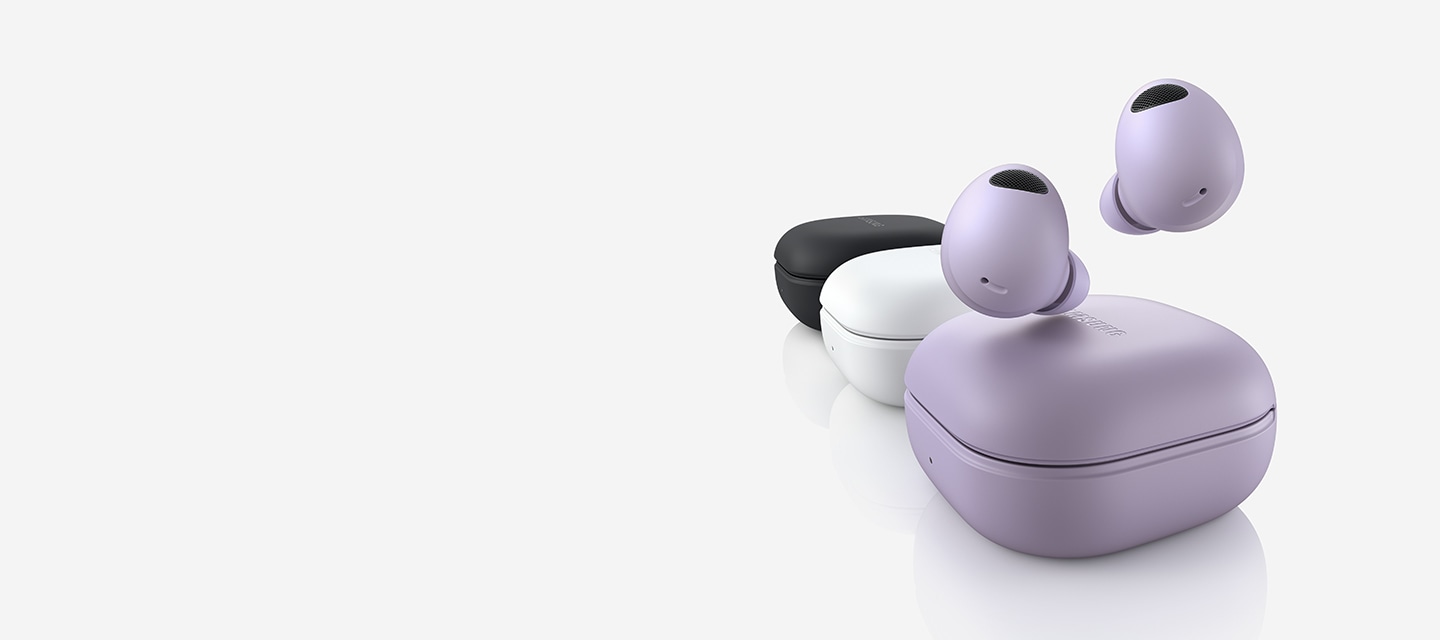 24bit Hi-Fi Audio
Studio-quality sound isn't just for pros. Feel every note like you're actually there.11
Active Noise Cancellation
Put your playlist in focus with Active Noise Cancellation and quiet unwanted sounds.12

360-degree audio
Surround yourself with sound and hear favorites like never before.13

Comfort Fit
Listen in comfort and experience a style that's in tune with you.
The connected power of Samsung Galaxy
Galaxy connected devices are perfect together. Sync your favorite devices for a seamless Galaxy mobile experience.5
Upgrading never felt this good

Buy with confidence
Trade-in
Trade in your current phone for an instant discount.
Free Returns
Don't love it? Return it for free within 28 days.
Finance Available
Pay on your terms, from 6 to 48 months.±
Free Delivery
Order by 8pm and get it the next day. 24/7 tracking.
θFor a limited time only, on Samsung.com/ Shop Samsung App, or purchase a new qualifying Galaxy device ("Qualifying Purchase"), send in your qualifying trade-in device to Samsung through the Samsung Trade-In Program, and if Samsung determines your trade-in device meets all eligibility requirements, you will receive a trade-in credit specific to your qualifying trade-in device to apply toward your Qualifying Purchase. Device models that currently qualify for trade-in and trade-in credit amounts associated with those models are available on Samsung.com and the Shop Samsung App; eligible models and amounts may change at Samsung's sole discretion. To be eligible for trade-in, your qualifying device must meet all Trade-In Program eligibility requirements, which include, but are not limited to, that the device powers on, holds a charge, and does not power off unexpectedly; has a functioning display; has no breaks or cracks in the screen (unless a cracked screen offer applies); has no breaks or cracks in the case; has no liquid damage (whether visible or not); has no other defects that go beyond normal wear and tear; is not on a black list; has a verified FCC ID; has been reset to factory settings; has all personal information removed; has all software locks disabled; and is owned by you (leased devices are not eligible). Anticipated trade-in value will be applied as a credit at time of purchase, but, if you do not send in your trade-in device within 15 days of receipt of your Qualifying Purchase, you will be charged back for the trade-in credit applied to your purchase, or if you send in your trade-in device within 15 days of receipt of your Qualifying Purchase but Samsung determines your device does not meet all eligibility requirements, you will be charged back for the trade-in credit applied to your purchase minus $25. Participation in this program does not excuse you from contracts with your carrier or retailer (or any related payments or fees) for the device that was traded in. Limit 1 trade-in per Qualifying Purchase. Samsung reserves the right to modify or discontinue this offer at any time. The Trade-In Program cannot be combined with any other Samsung, carrier or retailer promotions, discounts, or offers unless specifically provided for in the terms and conditions of such offers. Additional terms, including terms that govern the resolution of disputes, apply. Click here to learn more.
± Subject to credit approval. Restrictions apply.
1Compared to previous models.
2Consistent with IPX8 rating, water resistant in up to 5 feet of fresh water for up to 30 minutes. Rinse residue/dry after wet. Not advised for beach or pool use. Not dust- or sand-resistant.
3Display measurements are diagonal, and actual viewable area is less due to rounded corners and camera hole punch.
4S Pen (optional) compatible only with Q5 main display; not compatible with B5. Requires S Pen Fold Edition or S Pen Pro, sold separately.
5Consistent with IP68 rating, water resistant in up to 5 feet of water for up to 30 minutes. Rinse residue / dry after wet.
6Select interchangeable watch bands sold separately.
7Requires smartphone with Android 10.0 or later, 2GB or more RAM and Samsung Health app version 6.22 or later.
8Requires Samsung Galaxy Smartphone with Android 9.0 or later, and Samsung Health Monitor app (available only at the Samsung Galaxy app store).
9The Samsung ECG Monitor Application with Irregular Heart Rhythm Notification is an over-the-counter (OTC) software-only, mobile medical application for informational use only in adults 22 years and older. The app analyzes pulse rate data to identify episodes of irregular heart rhythms suggestive of atrial fibrillation (AFib) and provides a notification suggesting the user record an ECG to analyze the heart rhythm. The Irregular Heart Rhythm Notification Feature is not intended to provide a notification on every episode of irregular rhythm suggestive of AFib and the absence of a notification is not intended to indicate no disease process is present; rather the feature is intended to opportunistically acquire pulse rate data when the user is still and analyze the data when determined sufficient toward surfacing a notification.
10The ECG Monitor App is not intended to replace traditional methods of diagnosis or treatment. The ECG app is not intended for users with known arrhythmias other than AFib or users under 22 years old. Users should not interpret or take clinical action based on the device output without consultation of a qualified healthcare professional.

11Requires a Galaxy smartphone with Android 8.0 and One UI 4.0 or later with 1.5GB RAM or above.
12Features including Intelligent Active Noise Cancellation require a Bluetooth connection to a compatible device.
13 360 Audio available only on Samsung Galaxy smartphones and tablets with Android One UI version 3.1 or later.

14Quick Share between Galaxy devices available with the following OS: smartphones and tablets with Android OS version 10.0 (Q) and One UI 2.1 or above, PCs running Windows 10 or later. Requires Samsung account and Wi- Fi and Bluetooth connection. Quick Share to iOS and Android devices available by sending shared link: individual files shared cannot exceed 3GB (for a total of 5GB per day) and link will expire after two days; requires a Samsung account and internet connection.

15Samsung Care+ with Loss and Theft is a combination of insurance and service contract. The insurance plan is underwritten by Technology Insurance Company, Inc., 59 Maiden Lane, 43rd Floor, New York, NY 10038, and administered by Servify (US) Inc., 5608 17th Ave. NW, Seattle, WA 98107, a licensed agent of Technology Insurance Company. In California, the insurance plan is administered by Servify d/b/a Servify Device Insurance Solutions (License # 6006231). The company obligated under this service contract in the District of Columbia and all states, except Florida, is Northcoast Warranty Services, Inc., located at 800 Superior Ave E., 21st Floor, Cleveland, OH 44114. In Florida, the company obligated under this service contract is Technology Insurance Company (License No. 03605). This service contract is administered by Servify.
*Clip Studio Paint membership required. Preload supported in select markets. Clip Studio Paint can be downloaded from the Galaxy Store in select markets.