Diversity & Inclusion
Diversity & Inclusion
Fostering a diverse culture to create a better future
Fostering a diverse culture to create a better future
Be yourself, we build a better tomorrow
At Samsung, we believe that innovation and growth are driven by an inclusive culture and a diverse workforce. We aim to create a global team where everyone belongs and has equal opportunities, inspiring our talent to be their true selves. Together, we are building a better tomorrow for our customers, partners and communities.
People at Samsung
Because our employees around the world bring different experiences and perspectives to Samsung, they allow us to build a better tomorrow.
Hyemi Kim
Server Software / Korea
"I always have been able to work in an environment where the same opportunity was guaranteed."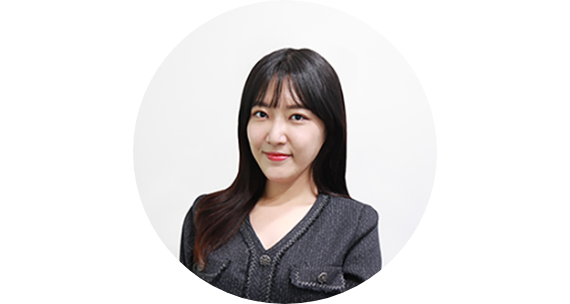 Nash Gammill
Business Planning & Operation / USA
"Leading the Equality Alliance has been among the most fulfilling work in my career. I'll be forever grateful for the relationships forged and experiences shared in our continuous pursuit of diversity and equality."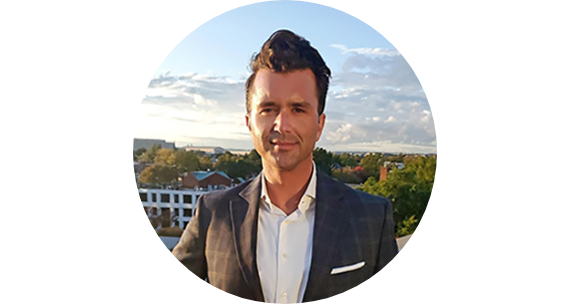 Chris Lezama
Product Marketing / USA
"Starting the Galaxy of Black Professionals ERG has been one of the highlights of my time at Samsung and one of my most proud moments."

Linda Kromjong
Global Labor & Human Rights / Netherlands
"Driving diversity and inclusion delivers better results. All views matter. All our views matter. Together we can make a difference."

Alex Aldoescu
HR Management / Romania
"I consider diversity a personal mission that should be embraced by each one of us, so we can build a better tomorrow for our children."
Shilpa Puri
Integrated Marketing Communications / India
"Living with change as the only constant, seeing the big picture and handling a diverse group of ideas in a culture that promotes innovation, creation and collaboration seamlessly across functions has been an exhilarating learning experience."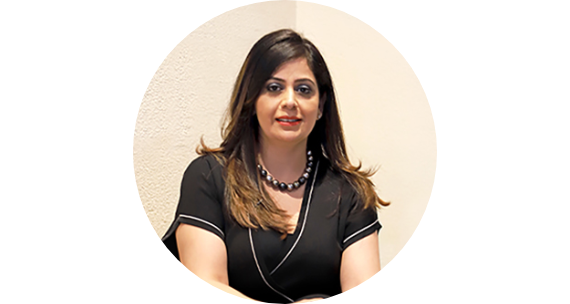 Abraham Llandez
Market Intelligence / Mexico
"Working in Samsung has helped me to break the barriers of traditional living and to express myself just the way I am without any prejudice."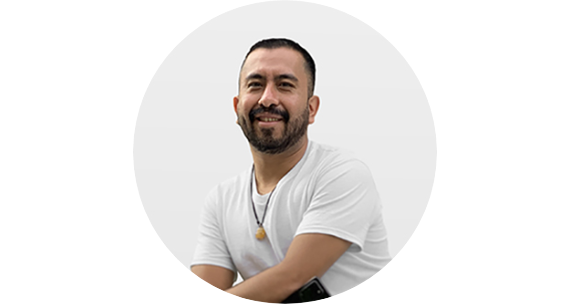 Hlubi Shivanda
Business Process Innovation / South Africa
"I believe Samsung Electronics is a true advocate and example for diversity and inclusion as the company operates in many different markets and has an appreciation for diverse cultures and backgrounds."
Employee Resources Groups (ERGs)
We believe that fostering diversity is essential to continued innovation. Diversity networking groups have been established so employees can connect in the interest of furthering professional development and creating inclusive culture.
Other initiatives
We run various D&I programs across the North America region to foster an inclusive workplace culture.
Seoul Sisters
The North America Region Seoul Sisters Conference was created in June 2017, to support women development. The conference location rotates to give employees an opportunity to connect and exchange ideas.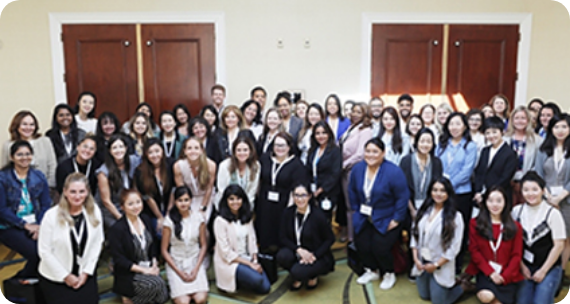 D&I Week
We hold various diversity events such are mentoring, volunteering programs, and culture events in various regions to celebrate diversity holidays including international Women's day, and International Day of PwDs.
D&I Campaign
To help our global employees to understand what D&I is, we have been running D&I Campaigns on topics as unconscious bias, microaggression, etc.
Braille Business Cards
In Mexico, we developed braille business cards for the visually impaired, and boosted employee awareness and a culture of respect through a variety of workshops and conferences.

Mommy Room
We installed rest areas for pregnancy and breast-feeding in all our production subsidiaries. We have established various policies and facilities to support child-birth and childcare.

STEM Education
Not only in Korea, but in other regions like the U.S., Canada, Spain, Poland, and China, we hold a number of events designed to help women to develop their skills and capabilities in the field of technology.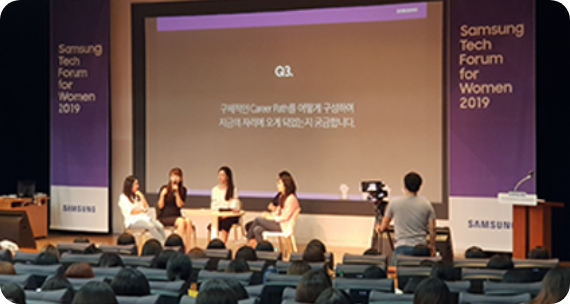 Learning & development
We're empowering our employees to drive change both at Samsung and within our greater society.
At Samsung, we provide our people with
growth and development opportunities to
become the best and most inclusive
leaders. That includes
building awareness
to broaden perspectives, reframing
mindsets to enhance objectivity, and
practicing inclusion to unlock innovation.
Reframe mindset

Recognizing the value
of diversity within
a team

Build awareness

Realizing the
importance of Diversity
& Inclusion from a
business perspective

Practice inclusion

Developing diverse
and inclusive
relationships to lead
change

Leader level
Personal level
Team level
Guide for team
leaders to
cultivate
an inclusive
culture through
diversity Learning about
oneself and
others Develop diverse
and
Inclusive
relationships
Women at Samsung
We are committed to encouraging the next generation of female leaders, by supporting women who are excelling in their fields.
Global Women
2010
2015
2020
Total(%)※ excl. operators
20.3
25.0
28.6
Job function
Tech
(%)
14.2
16.6
18.0
Sales and Marketing
(%)
27.5
28.9
31.5
Leadership
Executives
(%)
1.4
4.5
6.6
Managers
(%)
8.3
12.4
15.3
Women by Job function (%)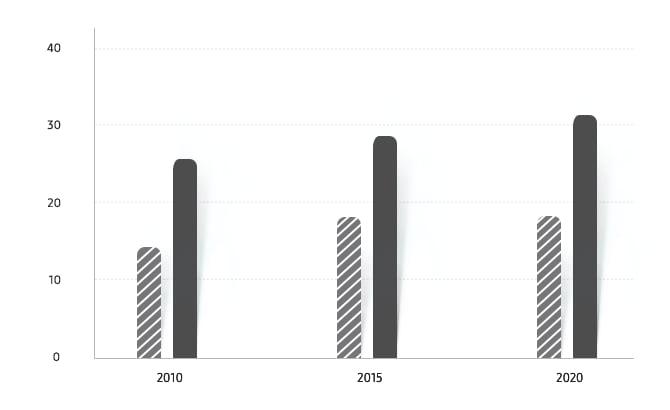 Tech(%)
Sales and Marketing(%)
Women Leadership (%)
Executives(%)
Managers(%)
External recognition & awards
Our global efforts in diversity have been recognized by leading industry organizations.
Human Rights Campaign Corporate Equality Index
Samsung Electronics America
Best Places to Work for LGBTQ Equality ('21)
MediaCorp Magazine
Samsung Electronics Canada
Canada's Top Employer for Young People ('20)

Korean Ministry of Gender Equality and Family
Korea
Family-friendly company ('13~)