TalkBack
Screen Reader helps users with visual impairments. It provides spoken feedback to help understand content that's on the screen.

* Features of Voice Assistant will be continuously provided with Google TalkBack from One UI Watch 3.0.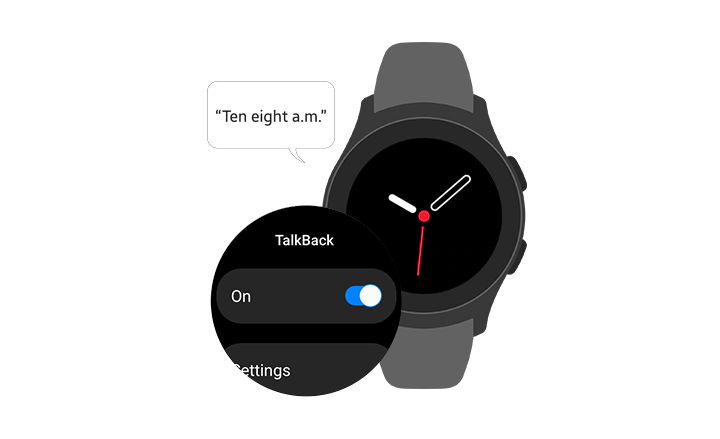 Grayscale /
Color Inversion
Switch to black and white or invert screen colors for better visibility.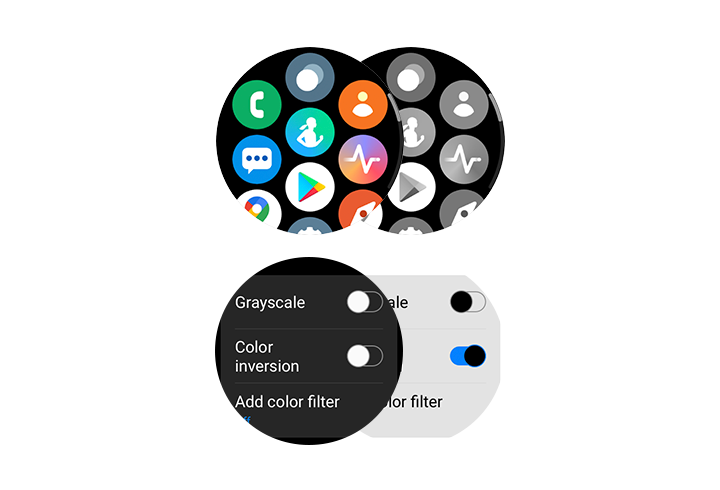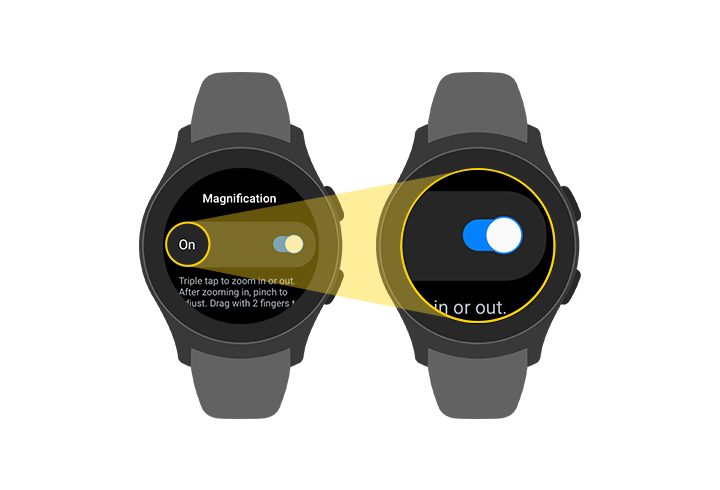 Magnification
Triple tap the screen with one finger to zoom in or out of on-screen content.
Font size
Change the size of the font.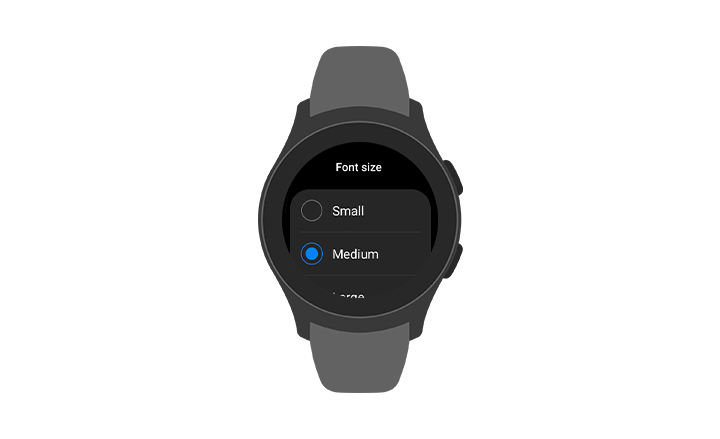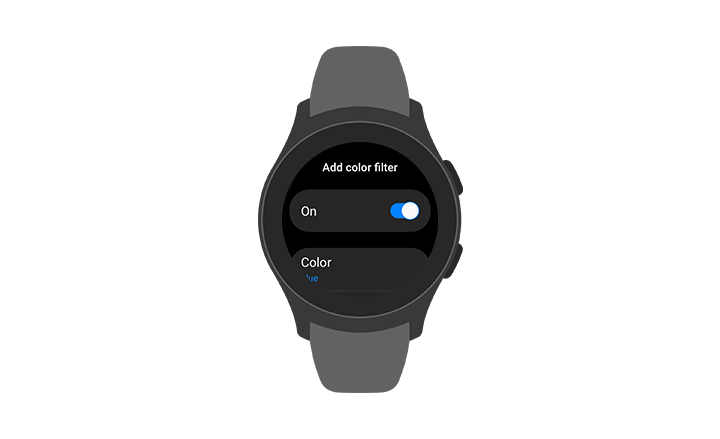 Add on a color filter
Add a color filter over the entire screen of your watch to make text easier and more comfortable to read.
Mute All Sounds
Mute All Sounds turns off all sounds from the device.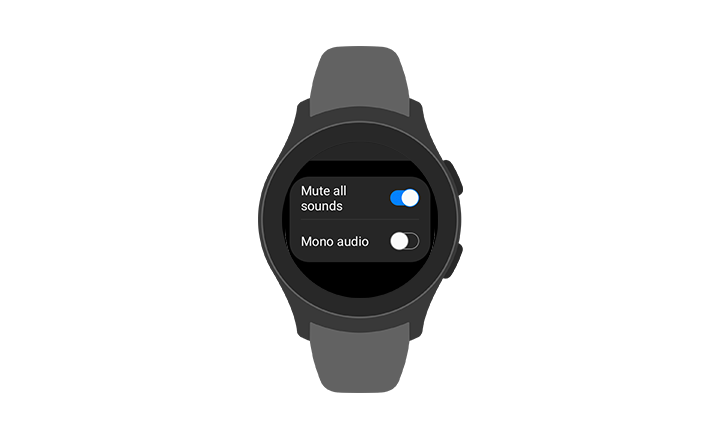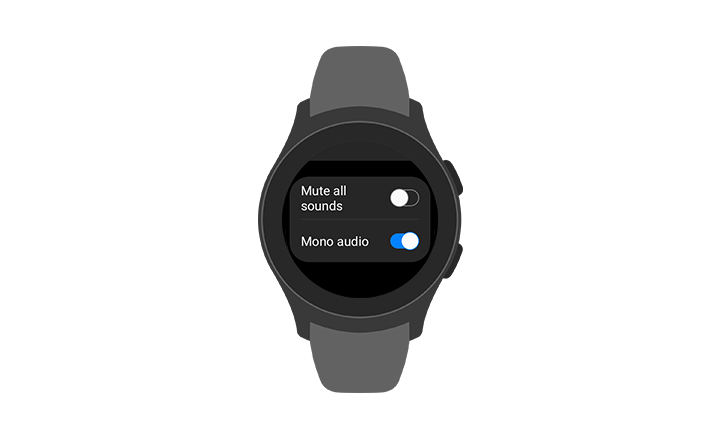 Mono Audio
Switch your earbuds from stereo to mono sound. Use this if you have a hearing impairment or if a single earbud is more convenient.

Vibration Watch
Get the current time as vibrations by tapping the watch face with two fingers.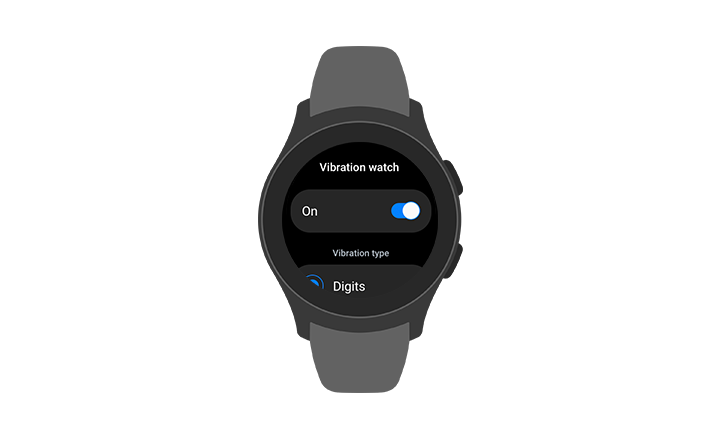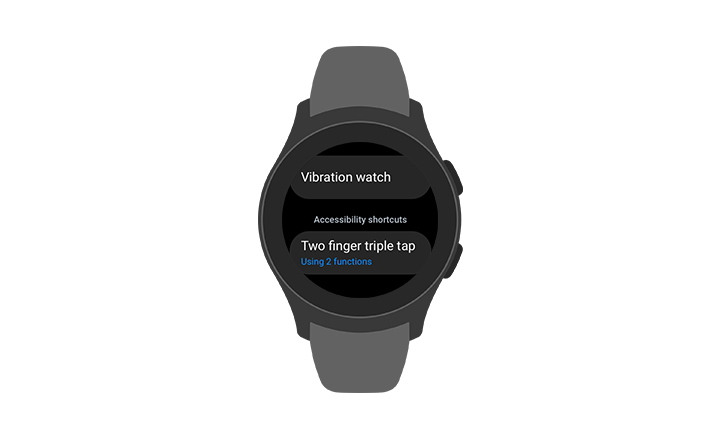 Accessibility shortcuts
Triple tap with two fingers on any screen to activate your selected accessibility function.

* Based on Android Wear OS wearable devices, Availability of these features may vary on wearable devices.

* Device images simulated for illustrative purposes.