Meet the universe of gaming

Level up mobile gaming. Game Launcher is the all-in-one hub to find things you already love, discover more to play, explore what's trending, and share your
game data.
All the features you need are in one place for an exciting and fuss-free experience.
All about games.
Everywhere,
anytime.


Open Game Launcher to pick up where you left off on your favorite games. The collection function lets you snag various monsters and rewards based on your game playtime and missions. With just one click, you're in the fun zone.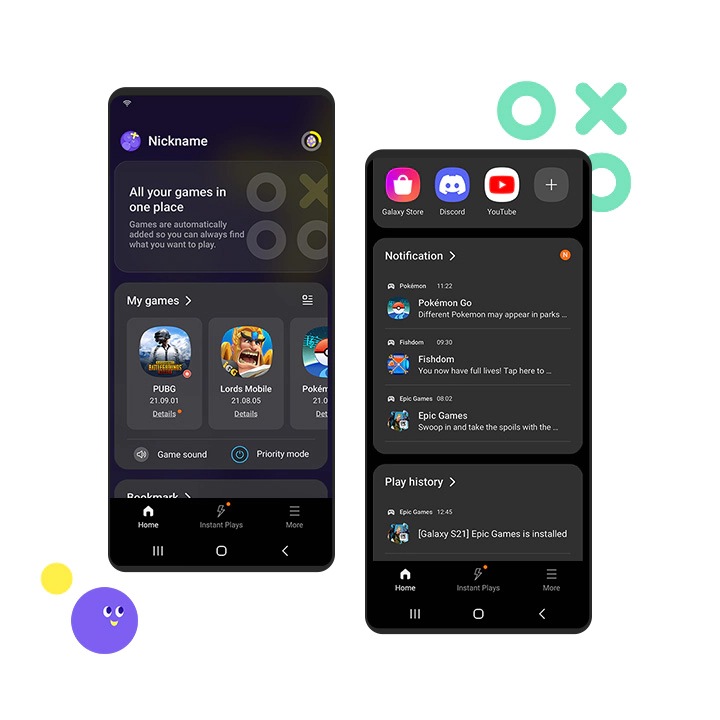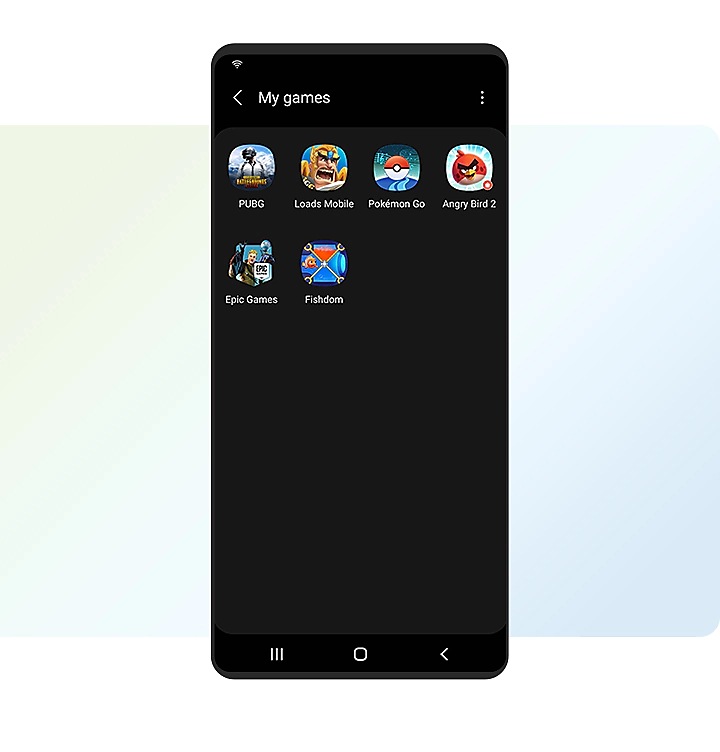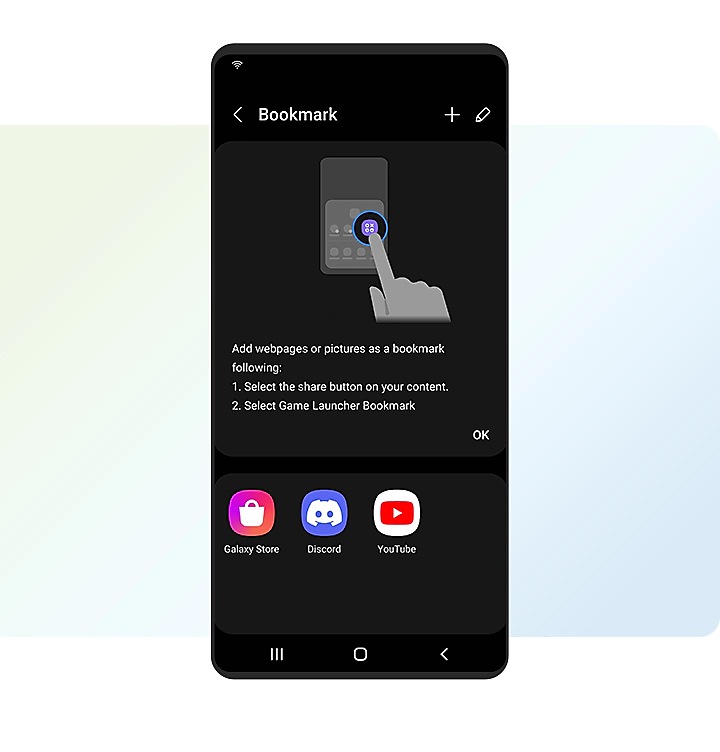 Quick, easy game organization

Keep everything together with Game Launcher. Manage all your favorite games, game-related bookmarks, and images to easily find what you need when you need it. When downloading a new game, it's sent directly to Game Launcher* so you can find it and start playing.
* Some games may not be automatically sent to Game Launcher.
Check out what's happening

Stay on top. Game Launcher is packed with trending games, ranking of games, and popular YouTube videos, with exclusive offers for Galaxy Store users, too.
There's no need to switch between different apps for trustworthy updates—get them all here.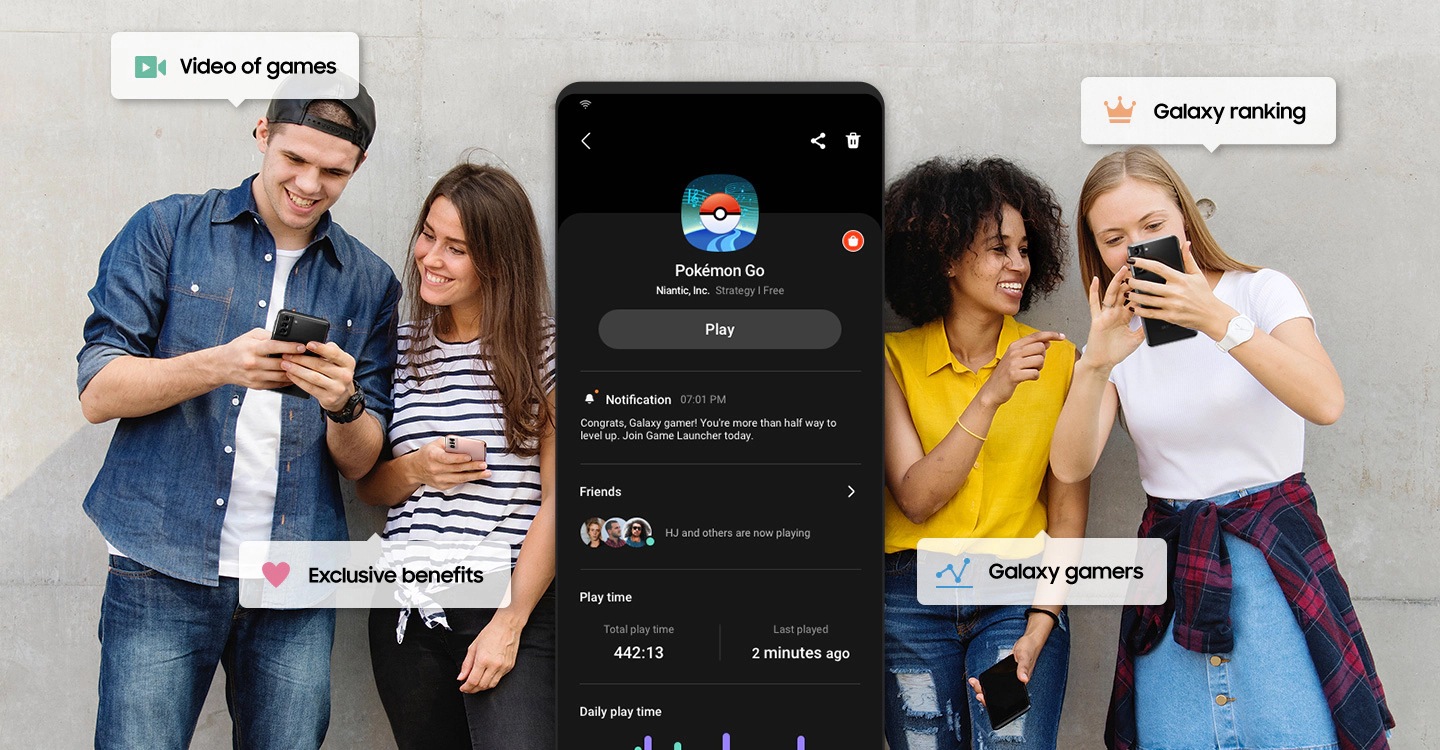 * Benefits may differ by game and event content.
Connect with friends who play games across
multiple platforms with Discord

Find out what friends are playing, when they are playing, and join in to talk - all directly in Game Launcher!
The Discord overlay easily shows who is talking without ever having to switch apps.
* UI/UX is subject to change.
* Availability of games and features may vary by country and device.
* Device and screen images simulated for illustrative purposes.