What should I do when my dishwasher displays the rinse aid indicator?
Last Update date :
Feb 01. 2022
If the Rinse aid (rinse refill) indicator is lit, it means the dishwasher is low on dishwasher rinse aid and requires a refill. See the detailed instructions below. 
Rinse aid indicator on the control panel
When the Rinse Refill indicator lights up on the control panel, refill the machine with rinse aid. The rinse aid improves the drying performance of the dishwasher. The liquid rinse is automatically added during rinsing, allowing for a clean wash without streaking. 

Note:
The actual design of the control panel may differ from the model that you have.
This image is just a sample in English, but it is also available in the language of your country.
The rinse container is located inside the dishwasher door. (It may differ between the models.)
The amount of rinse used for washing can be set by adjusting the dials 1 to 6 on the rinse cap. (More detergent is used as you proceed to 6.)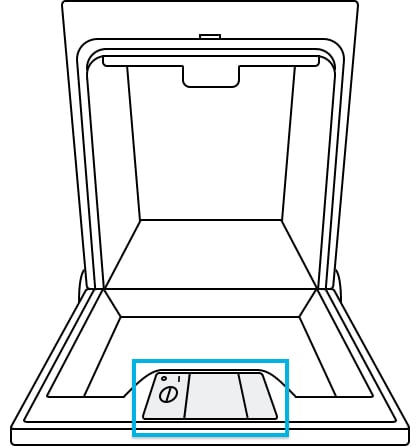 Please click the submit button below to share your feedback with us. Thank you for your participation.
Please answer all questions.