How do I backup contacts from my old Samsung smartphone to my PC?
Last Update Date :
Apr 04. 2018
Contacts transfer between a old device and new device is supported by the "Back up" feature in Kies tool.
In following case of examples , it's good to use Backup & Restore function.
         - When you buy the new handset, To backup old data from old device to new device.
         - When you upgrade the latest SW version, To backup old data from past version.
         - When you do Factory Reset, To backup the existing data.
Please follow the next slides for the steps to transfer your  Contacts using the Kies program running on a PC.
Click HERE,  you can download the Kies tool.
If you cannot establish a connection, click the Troubleshooting connection error button to diagnose the
error before connecting again.(For a more detail things , refer the existing Kies tool FAQ guide)

* When you run the Kies tool, Check the your version of Kies tool above all.
Through 'Check for updates' menu , Update to the latest version of Kies tool.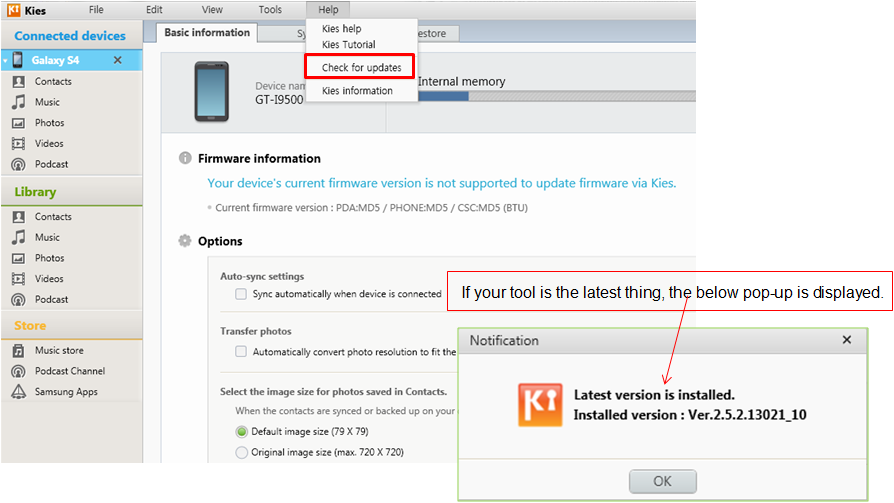 ※ Backup all of contacts from old device to PC at a time
1
Run the Kies program on your PC.
2
Connect the old handset to Kies via a USB cable, and Select the device in the 'Connected Devices'
3
Select "Backup / Restore" menu in Kies.
5
Check the Contacts item or backup data
6
Select "Backup" button.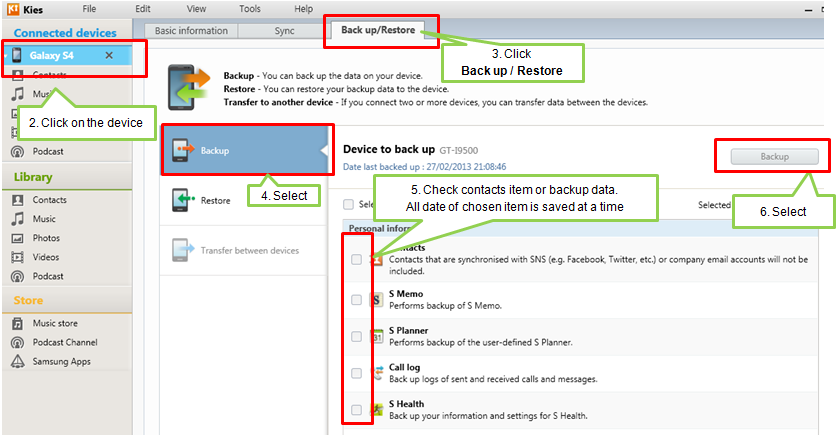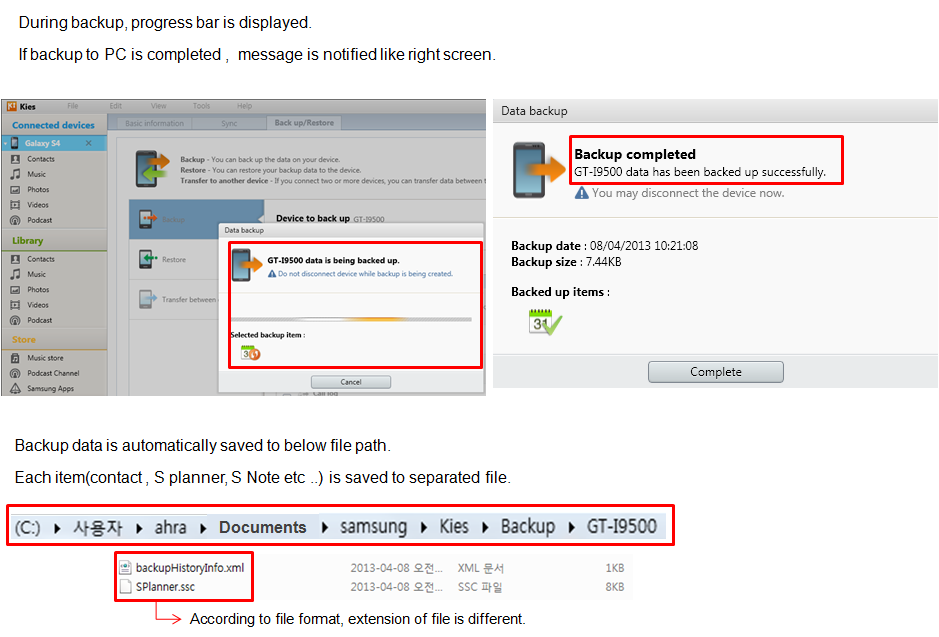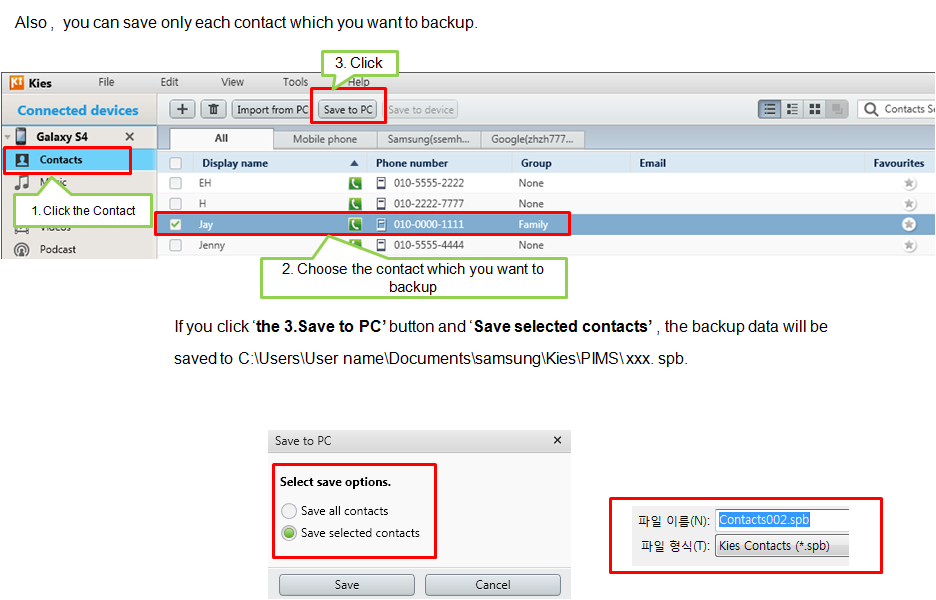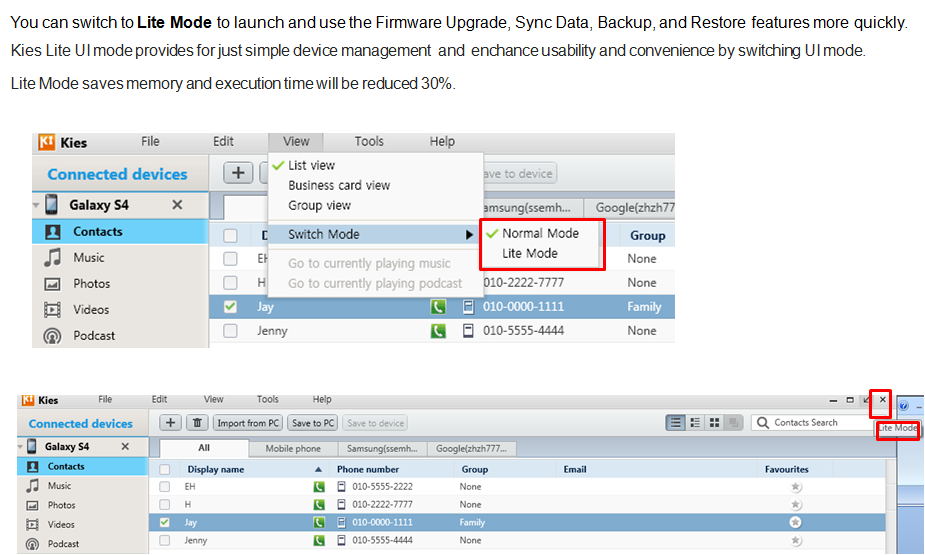 Not finding what you're looking for? We're here to help.
Phone
East Africa
Kenya 0800 545 545
Tanzania 0800 780089
Sudan 1969
Uganda 0800 300 300
DRC 499 999
Rwanda 9999
West Africa
Nigeria 0800 726 7864
Ghana 0800 100077
Senegal 80000-0077
Ivory Coast 8000-0077
Cameroon 67095 0077
South Africa
South Africa 0860 726 7864
Mozambique 847267864
Zambia 0211 350 370 / 3434
Namibia 08 197 267 864
Mauritius 00230 460 3830
Reunion 02625088 80
Zimbabwe 0808 0204
* For any printer related enquiries please visit the HP website .
Contact Us