How to charge and use the Samsung SolarCell Remote
Last Update date :
Dec 13. 2021
Introducing the convenient and eco-friendly Samsung SolarCell Remote. Say goodbye to spending time and money replacing the batteries in your remote control.

The Samsung SolarCell Remote can easily and economically be used – anytime, anywhere. Now, use your Smart TV even smarter!
What are the benefits of a solar remote
A solar cell on the back of the remote absorbs sunlight or the light in your home to charge the internal battery. A single, fully charged battery can last up to two years, making it an economical alternative to disposable batteries. It is estimated that over the next 7 years, 99 million alkaline batteries will be used. The solar remote is well-suited for today's eco-friendly era, and can work to reduce a part of that staggering number.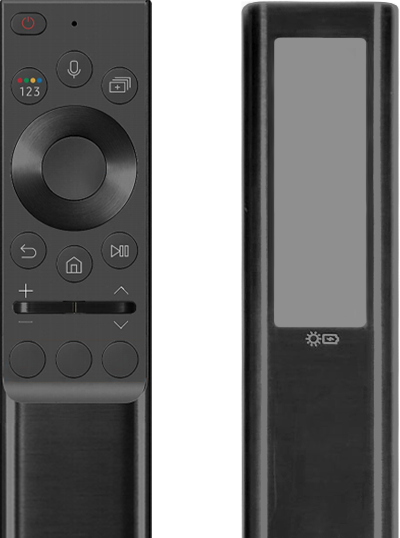 Note: 
If you are having trouble with your Samsung Smart TV, you should always check to see if there are any software updates available as these may contain a fix for your problem.
Device screenshots and menus may vary depending on the device model and software version.
Please answer all questions.