How to update the Samsung TV's firmware using a USB drive
Last Update date :
Sep 24. 2020
It is very important to update your TV's firmware to the latest version. You can update your TV through a USB drive or network, and even if neither method works, there is also a way to use Remote Management. Follow the guide below to update the TV firmware via a USB drive.
Keep the firmware up to date
There are some benefits that you can get when you update your TV's firmware. First and foremost, it is able to add newly released features to your TV. Even if your TV is not the newest model, you can use the latest features through the firmware update. It can also fix various bugs. The new firmware may contain a solution to your problem.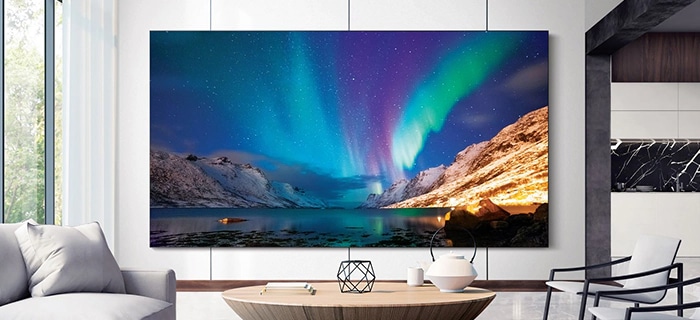 Note: Most TVs will get updates that offer new features for about two years. Updates after that are generally for fixing issues.
How to update using a USB drive
If your TV is not connected to the Internet, it is a good idea to update your TV via a USB drive. For this, you will need a USB drive and a PC with an Internet connection. Try the following steps.

Step 1. Search for your TV's model code on the Samsung Support website and then download the Upgrade file.
Step 2. Unzip the contents and store it on your USB drive.

Note: Save the update file on the USB drive's root directory so that the TV can locate that.
Step 3. Insert the USB drive into the USB slot on your TV.
Step 4. The firmware update will start automatically.
Note:
Do not turn off the TV, unplug the power, or pull out the USB drive during the update. It could cause a firmware error.
You can find the model code in the Support menu > About this TV, or on the back of the TV.
The device screenshots and menu are only a sample in English - they are also available in the language of your country.
Please click the submit button below to share your feedback with us. Thank you for your participation.
Please answer all questions.