Craftsmanship.
Folded Into Each Detail.
Unfold endless possibilities. Designed and crafted by Samsung.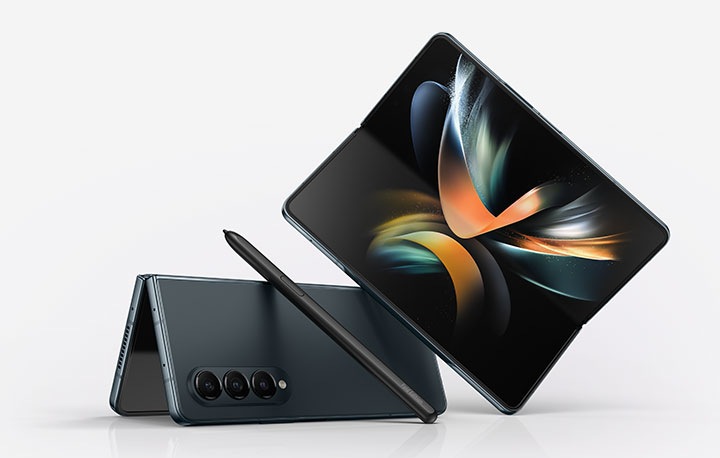 *S Pen Fold Edition sold separately and is only compatible with Z Fold4 and Z Fold3.
Strict reliability. That's been our commitment since day one. Samsung testing standards push the limits of what a piece of technology can do, and what it can withstand. That's what it takes to create a family of devices that can fold, flex and expand—giving you new ways to do the things you love even better.

The Galaxy Z Fold2 5G and Galaxy Z Flip 5G are the perfect pairing of an obsession for aesthetics and a relentless demand for quality and durability, artistically designed and repeatedly tested with one goal in mind: To help you be prepared for whatever the day holds.
Quality made to fit you
With a sleek design, groundbreaking technology and unparalleled quality, the Galaxy Z Fold2 5G and Galaxy Z Flip 5G completely reimagine the smartphone category.

We make our foldables for people who appreciate originality—social media stars shooting their next big video, gamers looking for fresh ways to play, businesspeople looking to multitask smarter and more. At Samsung, we know how important it is to have the flexibility to explore new and better ways of doing things. And we want to pass that flexibility on to everyone who holds one of these devices.
The hinge that changes everything
They're the features that take function to another level. Born from an obsession with craftsmanship and design, the Galaxy Z Fold2 5G and Galaxy Z Flip 5G's patented Hideaway Hinge with dual CAM technology and proprietary sweeper technology completely transform expectations of what smartphones can—and should—do.

Hideaway Hinge with dual CAM technology
It's an engineering work of art in your pocket. Designed with incredible precision, the dual CAM mechanism ensures that each fold and unfold is smooth while also allowing you to adjust the angle.
Proprietary sweeper technology
Another bonus of the Hideaway Hinge: built-in hand-cut nylon fibers that protect your device from dirt and dust.
Tested again and again
What began with years of research in the reliability labs has evolved into a truly sophisticated testing process of Samsung Galaxy Z Fold2 and Samsung Galaxy Z Flip durability. Our weeklong folding test examines whether the Galaxy Fold can outlast 200,000 folds and unfolds (or around five years of use, if used 100 times a day).
The next phase of foldables is here
Samsung's breakthrough technology set the bar for foldable smartphones. And a commitment to constant innovation means there are even more cutting-edge experiences to look forward to.

* S Pen Fold Edition sold separately and is only compatible with Z Fold4 and Z Fold3.