A savory and healthy meal for one
Cooking for one doesn't have to be hard. In fact, it can be delicious, nutritious, and easy to make.
Here's a great example of a healthy meal for one from a Michelin starred chef.
* All images are from a third-party re-creation of the original Samsung Club des Chefs recipe developed by Chef Michel Troisgros. The appearance of the fish before and after cooking may differ.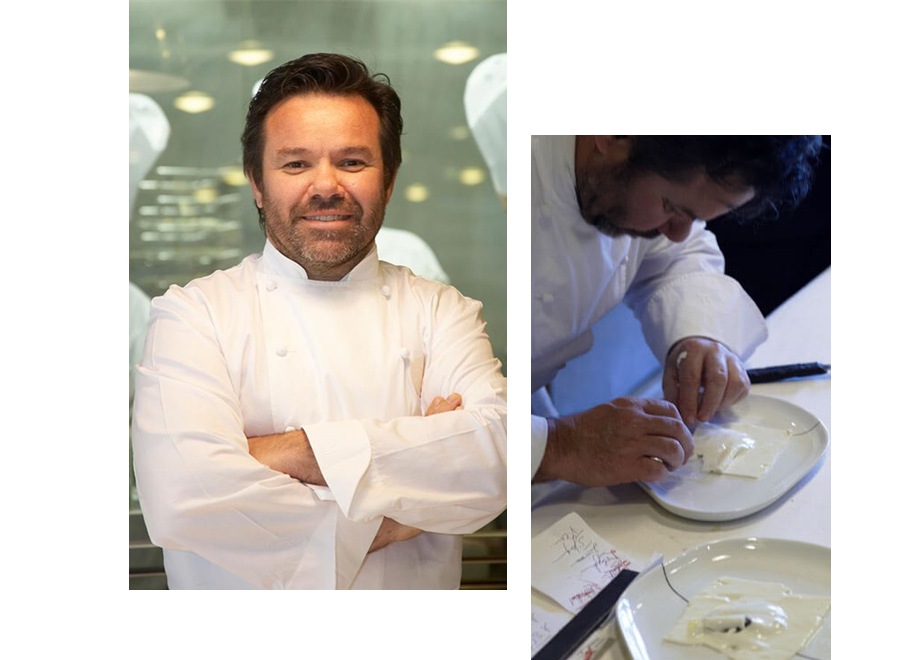 Meet the Chef Troisgros
Chef Michel Triosgros is the owner of the highly acclaimed and eponymously named Troisgros in Paris. With 3 Michelin stars, he is in high demand, currently working as culinary consultant for Bangkok's Orient Hotel, a member of the board at Relais & Chateaux, and a partner with Paris' Hotel Lancaster. He opened the famous Koumir in Moscow in 2001 and is a founding member of Samsung's Club des Chef.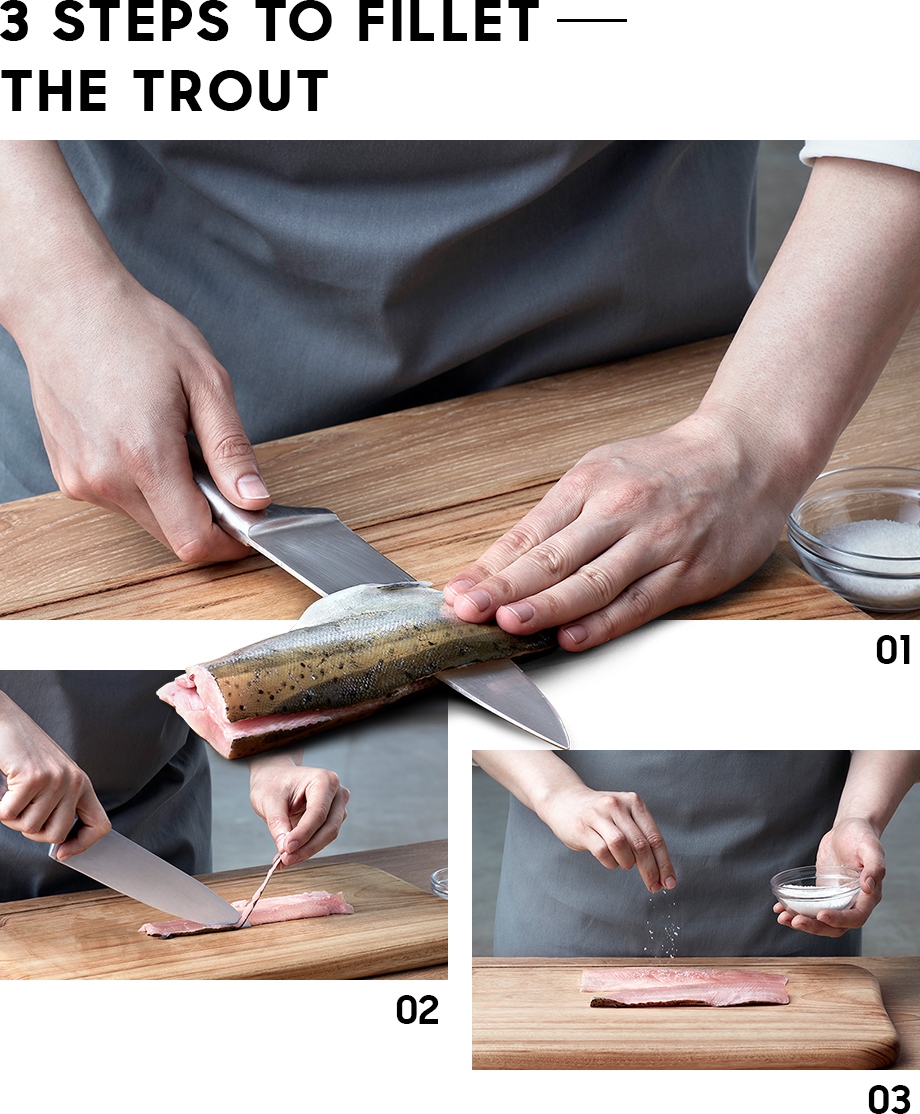 Step 1: 3 steps to fillet a rainbow trout the right way
- Gently cut through the fish horizontally with your knife, running from the head side to the tail.
- Then cut off the tail and trim the gills and fins.
- Season it lightly with salt and pepper.
Step 3: Preparing the vegetables for maximum flavor and freshness
- Take out the apple, carrots, cherry tomatoes, zucchini, and peppers that were kept fresh in the fridge with Twin Cooling Plus™ technology.
- Slice all vegetables—2 carrots, 4 red cherry tomatoes, 4 yellow cherry tomatoes, ½ zucchini, 1 yellow pepper, 1 red pepper, and 1 onion—very thinly. The apple should be cut into long & thin strips.

Step 4: Cooking the vegetables just right
- While the rainbow trout is being cooked on the Samsung Chef Collection Induction Hob, add the vegetables and the apple in the same pan.
- On one side of the pan, keep cooking the trout, and on the other side, cook the vegetables lightly in the remaining oil so they remain crunchy and fresh.
- On the right, place a smaller pan on the Samsung Chef Collection Induction Hob, and add any remaining vegetables you may have. The flexibility of the induction makes simultaneous stove top cooking easy.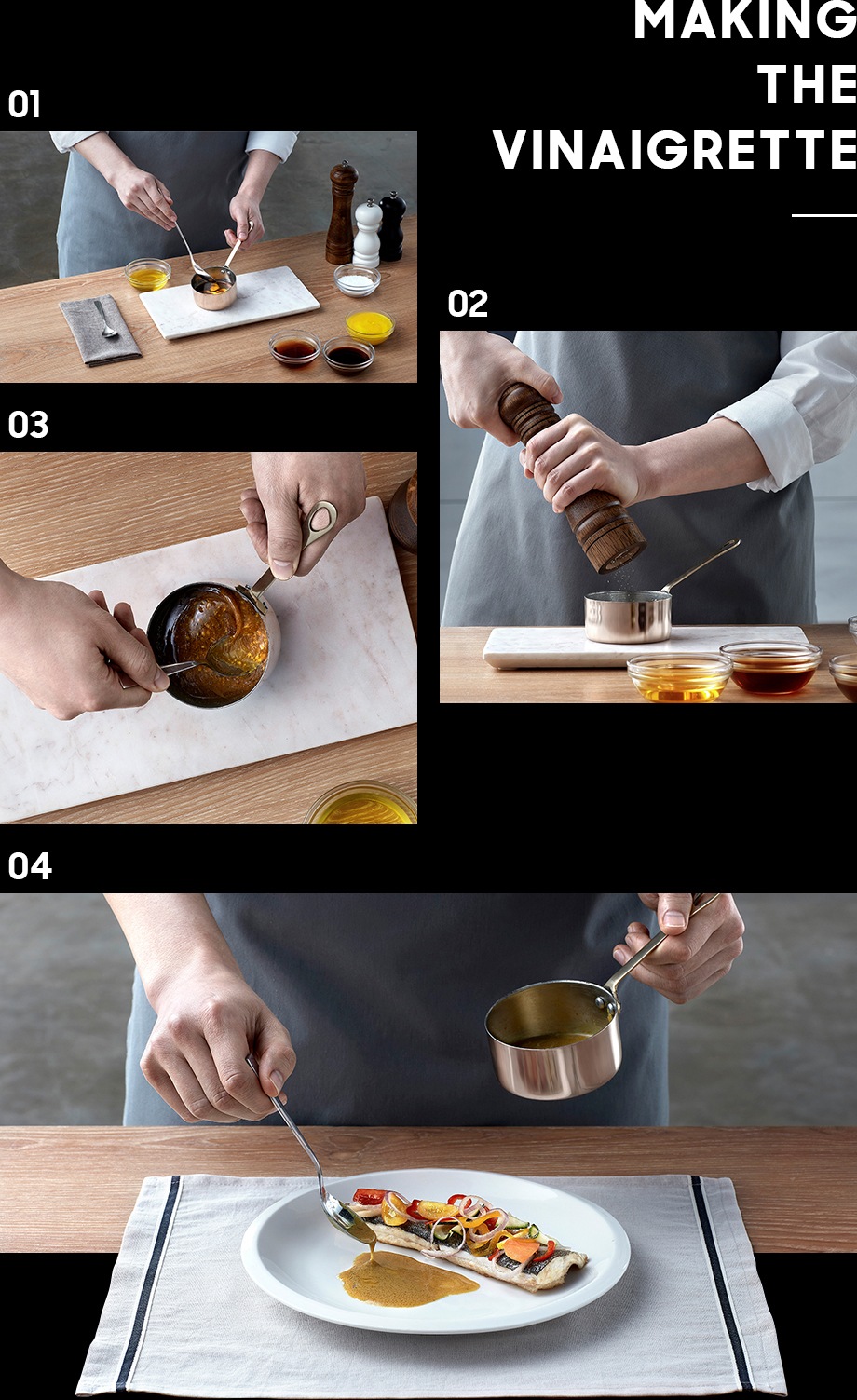 Step 5: Making the perfect vinaigrette dressing
- To a small sauce pan, add the mustard, worcestershire sauce, and sherry vinegar.
- Add a pinch of fine salt and white pepper.
- Use a spoon to combine all the ingredients completely.
- Using the same spoon, carefully drop the vinaigrette next to the fish.
Cook Up a Smart, Streamlined Kitchen 
From on-the-fly recipes to the perfect cooling temp on demand, meet our essentials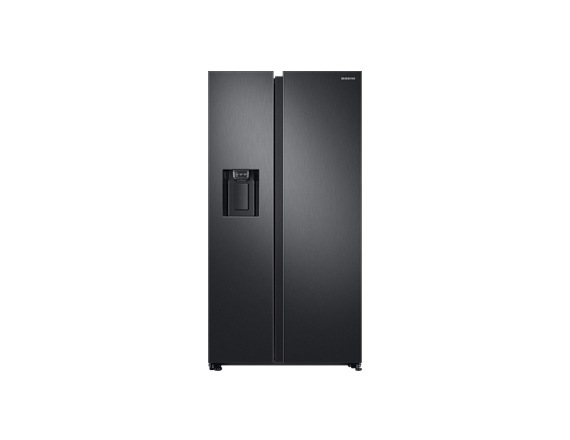 Galaxy S20 | S20+ | S20 Ultra 5G
Stay Apart, Stay Together
Here are stories we've selected to lift your spirits in these challenging times.