Smartphone initial configuration
Last Update date :
Sep 08. 2021
Before carrying out the initial configuration of your Smartphone, it is important that it has a sufficient level of charge.
1. Insert the USB cable into the charging cube and connect it to the nearest electrical outlet.
2. Insert the other end of the USB cable to the charging port of your Smartphone located at the bottom of it.
3. Place your Smartphone on a flat surface and wait for a 100% charge to be shown on the screen.
4. Disconnect the USB cable from your Smartphone and the charging cube from the electrical outlet.
Caution: Use only the charger and cable contained in the sales kit. Using other chargers could slow the charging time and cause damage to the equipment.
Before turning on your equipment for the first time, you must insert the SIM card provided by your operator.
1. Locate the SIM tray on your Smartphone. It can be located on the top or sides of the equipment.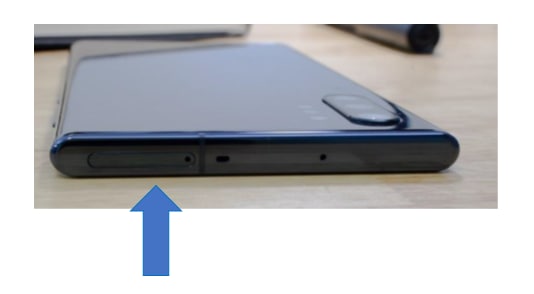 2. Using the key contained in the sales kit, remove the tray from the equipment. For them, insert it into the hole of the same gently until the tray pops out by itself.
3. Remove the tray and position the SIM card to be used. If you want to use a micro SD memory, you can also place it in the corresponding space.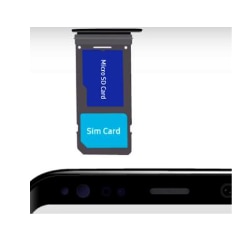 4. Put the tray back on the computer. Guide yourself through the hole in the tray to verify proper orientation, and gently push down on the tray until it is fully inserted. In case you feel that it does not fit correctly, check that the orientation and that the SIM and / or micro SD card are correctly positioned.

Caution: Only use the key contained in the sales kit. Using another sharp object can cause irreparable damage to the equipment. When inserting the tray, do not force it as it may damage it.
Please answer all questions.