The Ultimate Gifting Guide you need this Eid
Spoil your loved ones with the perfect gift from Samsung.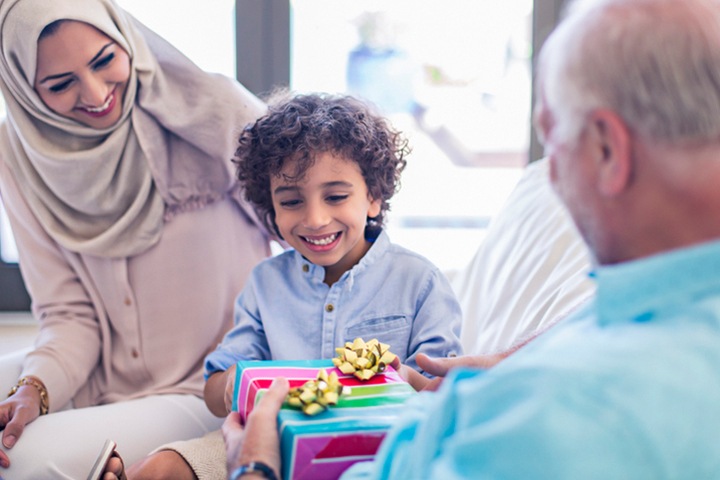 With Eid Al-Fitr upon us, we have crafted the ultimate Eid gift guide to help you pick the perfect present for any lifestyle interest.

For the Master Photographer
There are always these special ones in our lives who are utterly obsessed with photography. They are the ones who document our unforgettable memories and chase the spectacular shots. Now it's the perfect time to gift them with Galaxy S20, a device that will wholly revolutionize their photography game. With Space Zoom up to 100X, they will capture the impossible and find shots they never knew existed. They can even capture 8K videos, snap 33MP stills out of them, and never miss any moment.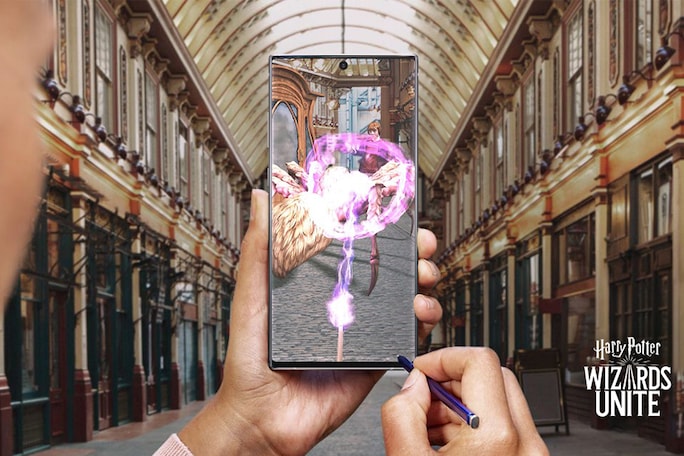 Seize the day
Pen down your notes, create your to-do list and organize your time with Galaxy Note10 while working at home.
For the Invincible Gamers
Everyone knows that one passionate gamer who can't tolerate losing a single game. Let them maintain their winning streak with the Galaxy Note10. They will be able to experience smooth gaming with reduced lag even when the game heats up thanks to the vapor chamber cooling system and improved AI. Also, the immersive AR capabilities with the infinity-O display will let them be in the middle of the action and enjoy their games like never before.
For the Fitness Fanatics
We all have that friend or family member who eats, sleeps, and breathes fitness. They are relentlessly dedicated to their workouts and healthy diets. They always push themselves with limitless energy to seek wellness and break their own records. This Eid, encourage the closest champions to your heart, to stick to their health regimes with the Galaxy Watch Active 2. They will be able to track their workouts just on their wrist and watch their heart rate and stress levels.

Galaxy Buds+ is another gift that can upgrade their exercising experience. Let them listen to their favourite uplifting tunes in rich-studio quality by AKG that can stimulate their energy and inspire groundbreaking results. With Galaxy Buds+'s powerful bass and crisp high notes, they will enjoy their workout sessions in the grooviest way while hosting them live on Instagram.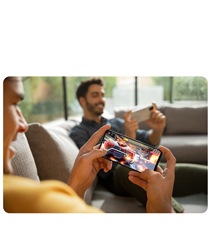 Awesome in a phone
The A Series just got even better. The incredible Galaxy A71 is here, giving you HyperFast connectivity to stream and game all-day, at an affordable price.
For the Dreamy GenZers
Every new generation has its own set of interests and dreams. If you have a favorite teen in your family, show them your love and gift them a unique and complete device like Galaxy A71 to always elevate their mood. With its awesome multi-lens camera with ultra-wide angle, they can fall in love with photography and shoot like a pro. They can also enjoy a seamless gaming experience with the AI-based Game Booster. The infinity-O display will let them watch movies in a theatrical experience. Unsurprisingly, Galaxy A's super powerful battery will keep up with the energetic teen spirit throughout the day.


Fold it. Flip it. Stand it.
Without even holding it in your hands, you can capture previously unreachable selfies with the Galaxy Z Flip.
For the Classy Fashionistas
Make this Eid special for all the fashionistas with a superbly stylish gift. Galaxy Z Flip perfectly harmonizes with varying styles and is sure to turn heads and make a statement. Your fashionistas can show off their stylish moments on Instagram or Snapchat from a new perspective, with previously unreachable selfies and low-angle shots. The Galaxy Z Flip is definitely their new Power Pose.

For the Soulful Artists
Creative people always yearn for expressing themselves and showing off their talents to the world. Galaxy Tab S6 Lite is the perfect gift to help your art-crazed loved ones transform their ideas into marvelous artworks. Galaxy Tab S6 Lite on Galaxy Tab S6 Lite will be perfect for them – they can sketch their favourite pictures with S PEN, enter new creative endeavors and even share their drawings with others. PENUP is a flourishing art community that would let them inspire others and be inspired.
Surprise your loved ones with the perfect gift from Samsung
Galaxy S20 | S20+ | S20 Ultra