How to clean Samsung Aircon Full HD (High Density) filter?
Last Update date :
Jun 27. 2022
Turn off the power of the Air-conditioner before cleaning the Full HD filter
Clean the Full HD filter every 2 weeks.
Cleaning may differ depending on the usage and environmental conditions. In dusty area, clean it once a week. 
If the Full HD filter dries in a confined (or humid) area, it may cause odor to generate. To solve this, re-clean and dry it in a well-ventilated area.
How to clean your Aircon Full HD (High Density) filter
Tightly grab the top of the front panel and pull it down to open. Then slightly lift the panel up. 
Grab the handle and lift it up. Then, pull the Full HD filter towards you and slide it down. 
Clean the filter with a vacuum cleaner or soft brish. If dust is too heavy, rinse it with running water. 
Dry the filter in a ventilated area. Insert the filter back in its original position. Lastly, close the front panel.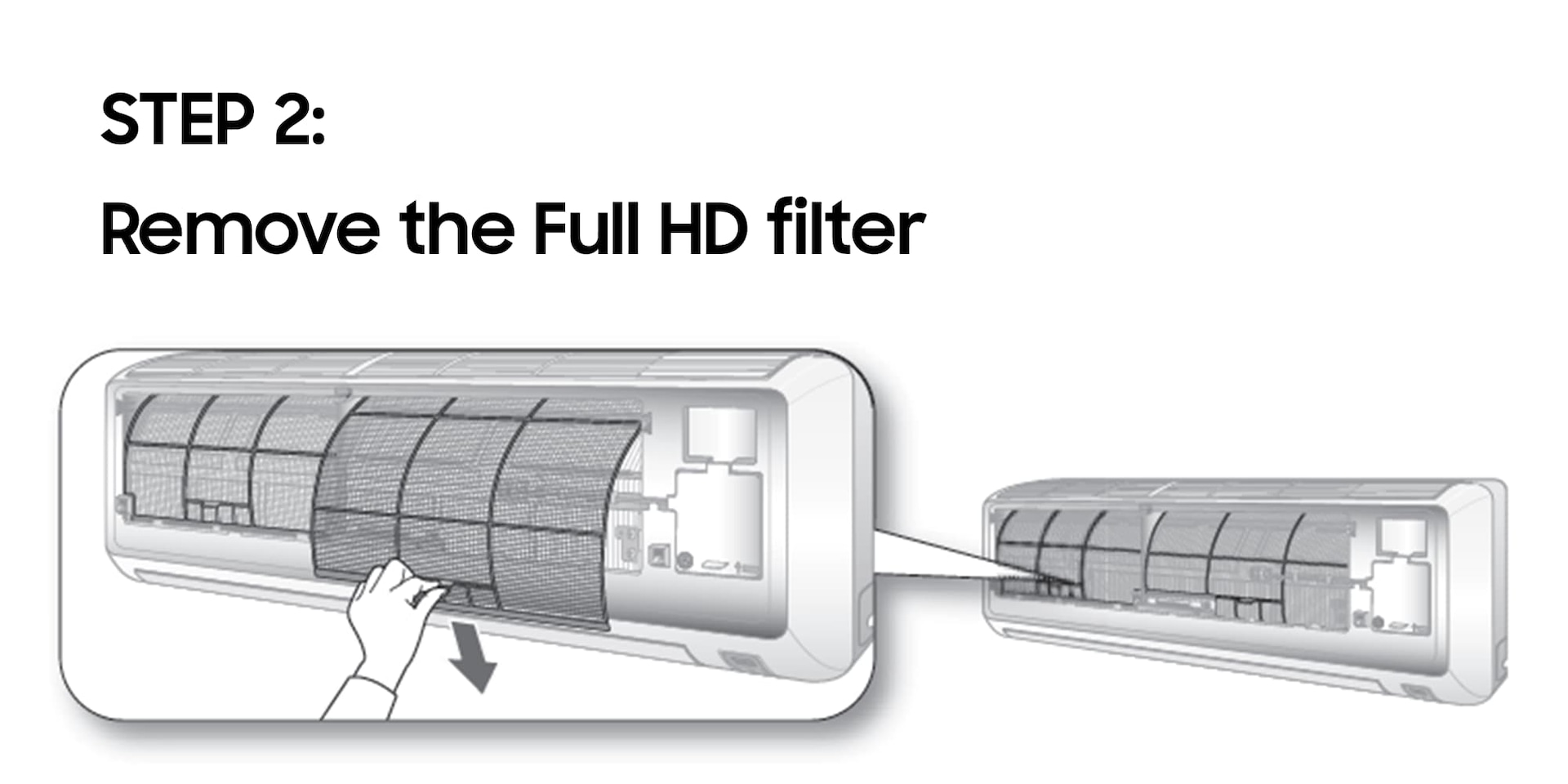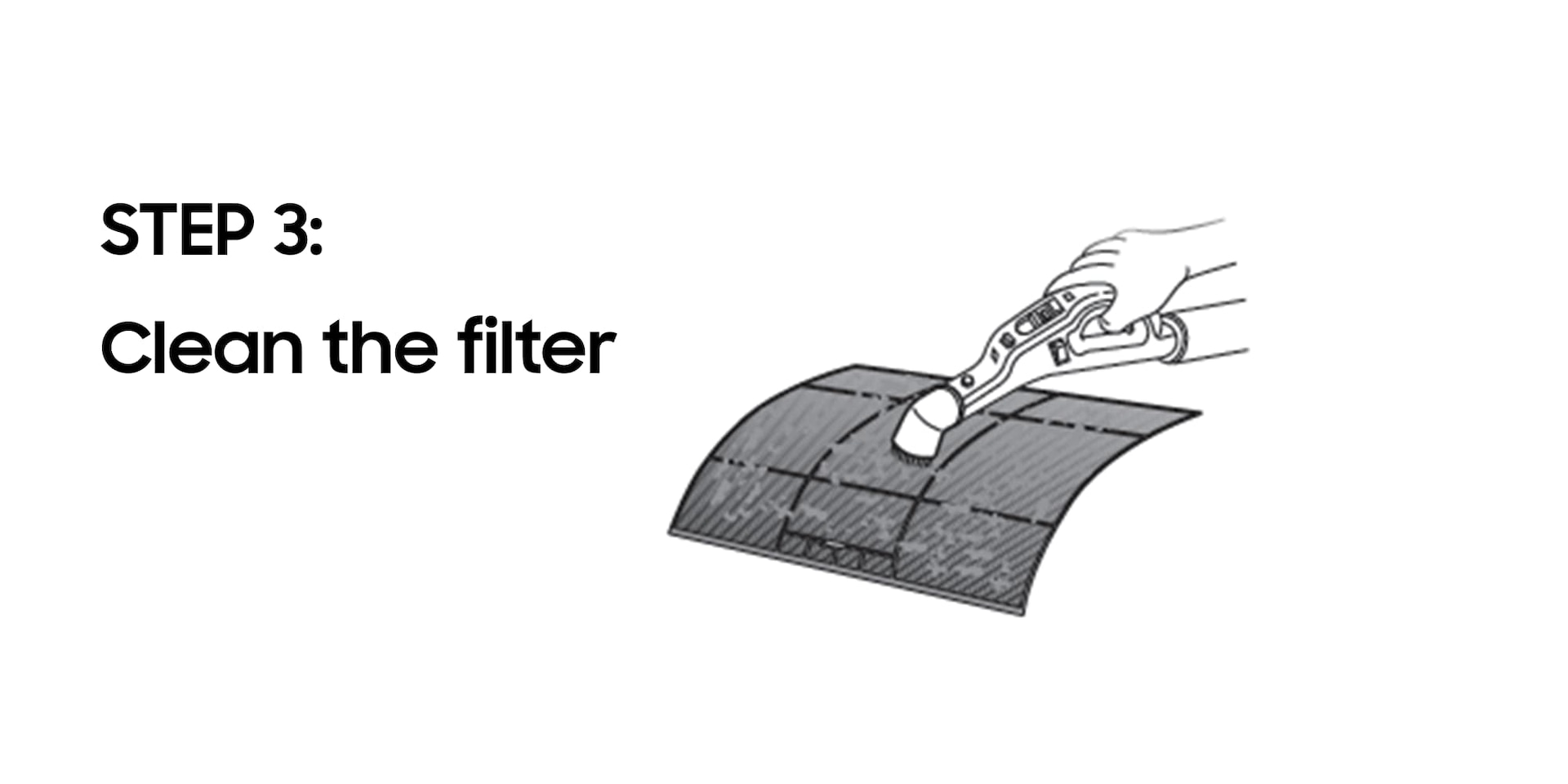 Please click the submit button below to apply your feedback. If above content is not helping you to solve your issues, you can write down your comment and feedback to us to improve the content. Thank you for your participation.
Please answer all questions.