How do I Format the microSD™ card on my Samsung Galaxy S III?
You can format the microSD™ card on your mobile device by following the instructions below.
Formatting your microSD card will remove all personal information from the card. This information cannot be recovered.
To format the microSD™ card on your mobile device, from the Home screen, touch Menu 
> Settings 
> More 
> Storage
.
Your microSD card information is shown on this screen, along with your device memory. Touch Format SD card. Review the message about data and touch Format SD card again. Touch Delete all to complete the formatting process.
Note: You will not be able to format your microSD card if your device is currently connected to your computer via a USB data cable.
Thank you for your feedback!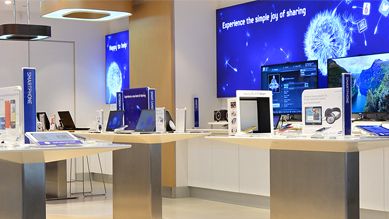 Samsung Customer Service
Need a repair for your Samsung Smartphone or Tablet?
Visit a Customer Service Location for hands-on service and expert advice.