Galaxy Collaborations
Get ready for your next tech obsession. And get used to extraordinary.

Powered by
what you love
Whether you're all about fashion, music or sports, there's a Galaxy Fan Edition tailored to you. It's simple: you tell us what you want, we turn it into your next tech obsession. Because we don't settle for ordinary, we're constantly collaborating with you and your fave artists, designers and culture-shapers to set a new standard of amazing. So get used to extraordinary—and get ready to show the world what inspires you.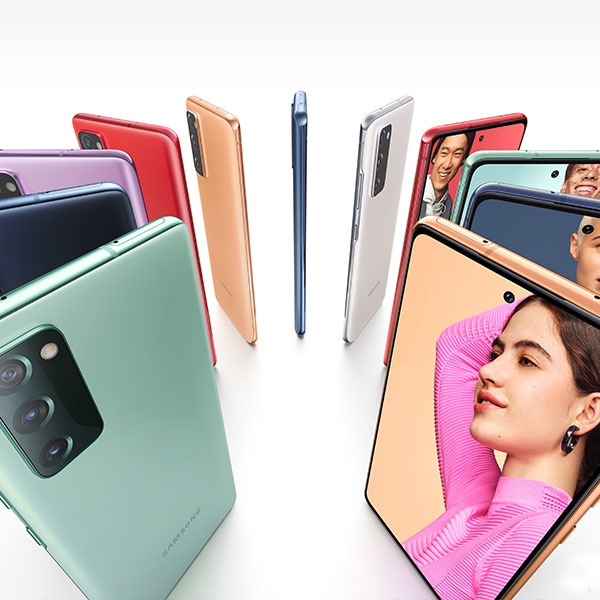 Galaxy S20 FE
Designed around everything you want, so you can do everything you love.
Galaxy Z Fold2 Thom Browne Edition
The fusion of futuristic technology, innovative form and timeless style.
Galaxy S20+ BTS Edition
The smartphone that breaks all the rules, designed exclusively for BTS fans.
Galaxy A80 Blackpink Edition
Rock Blackpink's signature shades in a whole new way, from an exclusive motif to a seamlessly integrated UX.

Galaxy Z Flip Thom Browne Edition
Connecting fashion to technology—and the present to the future.
Galaxy Note10+ Star Wars™ Special Edition
The Force is strong with this one. Discover the dark side-inspired black and red design.
*Product availability may vary by region.
See the stories behind the
Collaborations