Your Go-To Fitness
Motivation Checklist
You don't have to leave your comfort zone to tackle your fitness goals.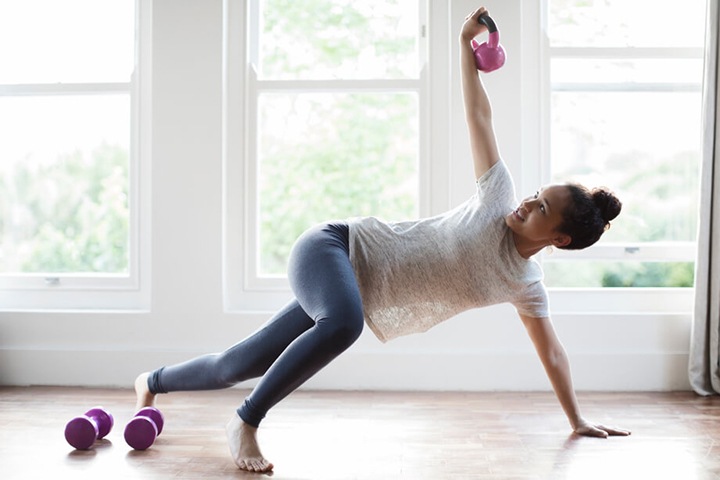 If you can't remember the last time you made use of your gym membership, we won't judge. Falling into a rut with any workout routine happens to the best of us. Luckily, we've got the recipe for a regimen that won't require a fitness centre detour—so you can cut back on the effort it takes to show up (the hardest part!) and shift that energy towards crushing your personal records.

TIP
Try out a BPM-driven playlist of approx. 147–169 BPM for running and approx. 135–170 BPM for cycling.
Adrenaline fuel at arm's length
It's confirmed – music can literally trick your brain into making your workouts feel less like work. "Music is like is a legal drug for athletes," says Costas Karageorghis, Ph.D., from London's Brunel University School of Sport and Education, in an interview with Reuters. "It can reduce the perception of effort significantly and increase endurance by as much as 15 percent." To really get into a groove, find a playlist that syncs to the rhythm of your fitness activity. Some music streaming apps have BPM (beats-per-minute) playlists you can access on wearables like the Galaxy Watch Active. And, you guessed it: the BPM of these songs also matches your target heart rate.
An accountability partner who never bails
While working out with an accountability buddy in real life can give you the boost you need to stick to a smart workout plan, finding one whose schedule lines up with yours can feel like a stretch. Fortunately, virtual fitness coaches are a thing (think: personal trainers without the hefty costs), and flexibility is the name of their game. But if you're looking for more real-time friendly guidance, a fitness-tracking device like the Gear IconX can tell you when it's time to speed up or slow down your run through encouraging voice prompts.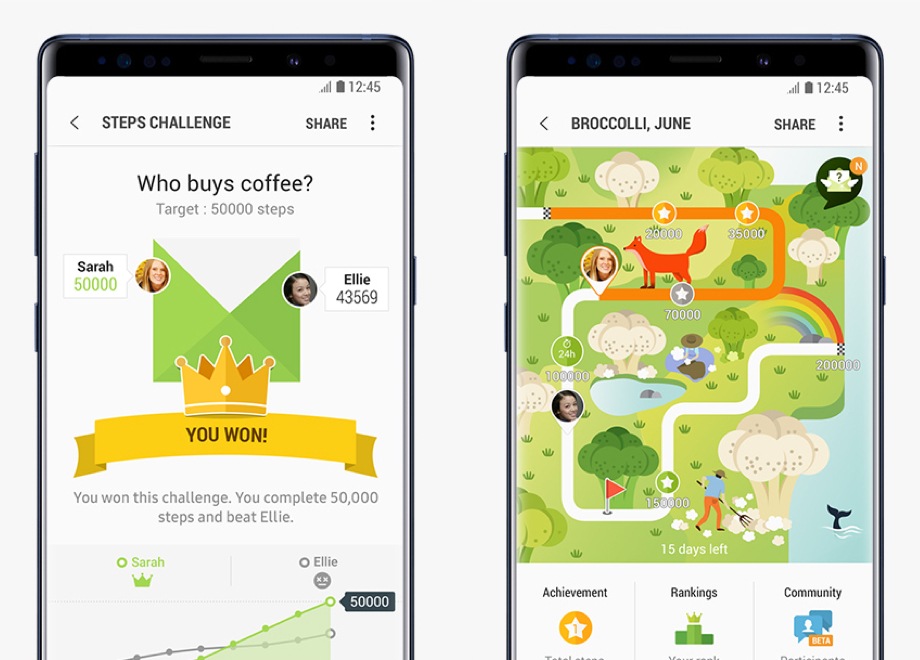 Some friendly competition
The last thing you probably want to do is physically exert yourself for an hour before or after a long day of work. Try making your workout more of a game and less of a chore by looping in other "players." Fitness apps like Samsung Health can help you channel your competitive streak and go toe-to-toe with friends (or other users around the world) on challenges that will keep you motivated. Reap the rewards—or bragging rights—and have fun in the process.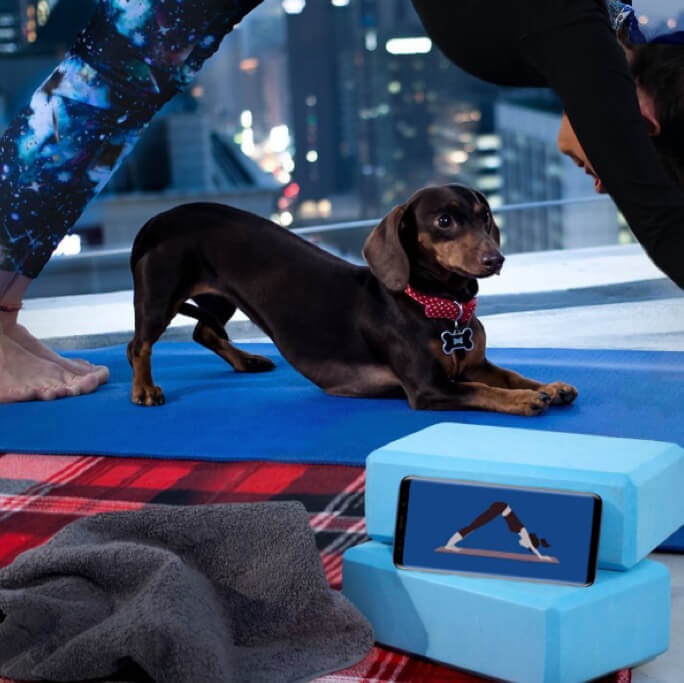 A class that operates on your time
If you're in the mood to flow through to downward dog, think outside the mat. Your phone is home to a library of fitness-on-demand apps like Workout Trainer, which has thousands of workouts and custom training programs to choose from. Whether you want to push your endurance through a weight loss bootcamp or build your core muscles through an energizing yoga video—you'll get a high-end studio experience, even if you're at home in your PJs. Plus, if you're streaming your class on a cinematic display like the one on the Galaxy S10, you might as well be there in the flesh.
Go the extra mile
Devices like the Galaxy S10 make it easy for you to hit the homestretch with plenty of juice left to spare. And thanks to wireless powershare, there's enough to go around for your workout companions—both real and digital.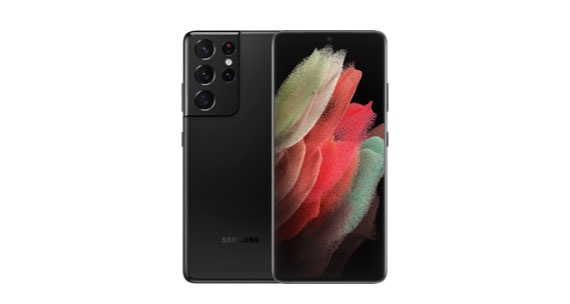 Kelland, Kate. "Sports Doctor Designs First Musical Half-Marathon." Reuters,

Thomson Reuters, 1 Oct. 2008, www.reuters.com/article/us-running-music-idUSTRE4904TA20081001.