Smart TV Audio Input and Output Connections (Optical)
Last Update date :
Sep 08. 2021
Smart TV audio input and output connections

Digital Audio (Optical)
Your TV has a variety of connections for audio input from devices such as Blu-Ray players and DVD players and for audio output to such as amplifiers. Next we will tell you how to make the Digital Audio connection (Optical).

Connection with Digital Audio (Optical)

Connecting an Audio receiver to the TV via a digital audio connector (optical) allows you to listen to digital sound.

Connecting a device using an optical cable does not automatically turn off the TV speakers. To turn off the TV speakers, configure the TV sound output below:

1. Select Audio from the menu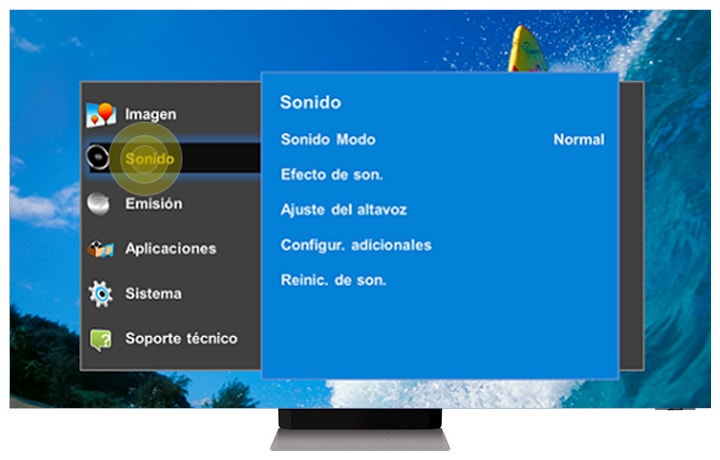 2. Select Speaker setting
3. Select Speaker selection
4. Select External speaker
The internal TV speakers will be disabled and audio will be heard through the external sound system.
Note:

- Adjust the volume of the device using the remote control.
- Unusual noise from the audio device while you are using it may indicate a problem with the device in question. If this happens, request assistance from the manufacturer of the audio device.
- Digital sound is only available with 5.1 channel broadcasts.
To make a digital audio connection, follow these steps:
 
5. Locate the digital audio out port (optical) on the TV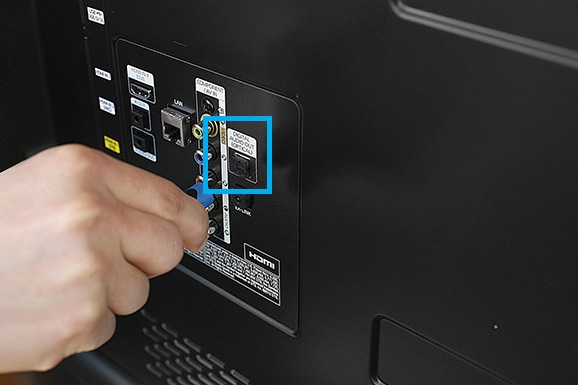 6. Connect the digital audio cable to the digital audio output (optical) on the TV
7. Locate the digital audio input port (optical) on your device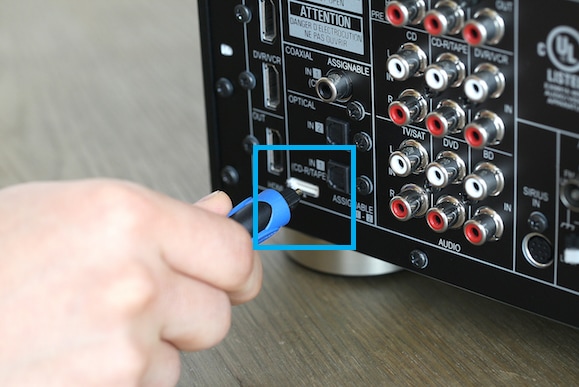 8. Connect the other end of the optical audio cable to your device's digital input jack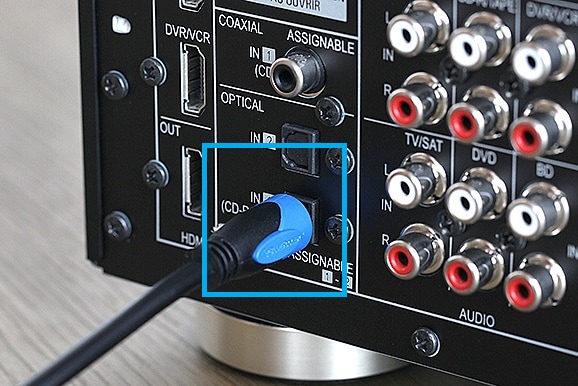 Please answer all questions.