key features

Life in ultra-high definition
The definition of UHD 4K Display
The feature laden Samsung UHD TV gives viewers an unparalleled experience in color and resolution. Amongst this TV's plethora of eye exciters are its Pur Color and HDR abilities. So what can you expect? Well for starters clearer expression of detail and more life-like color regardless of ambient lighting levels. Watch TV come to life.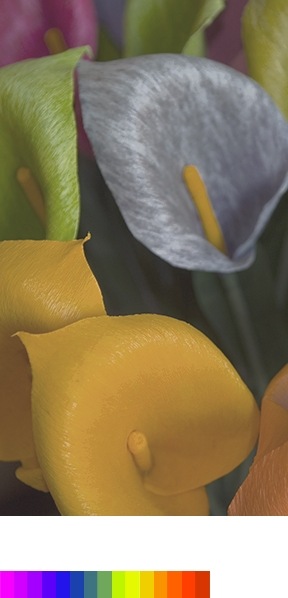 Pur Color
Pur Color technology brings images to life in just the way nature intended for us to see them. The clear expression and abundance of true-to-life tones will astound your eyes and excite your senses as it recreates more natural and realistic colors onscreen.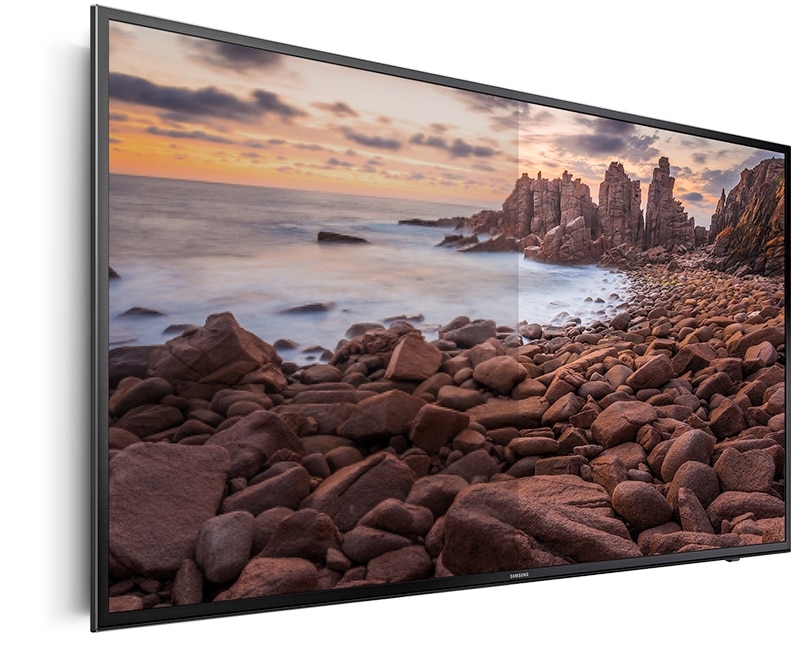 UHD 4K
4K UHD brings out the finest details in all your viewing material. With 3840 x 2160 pixels onscreen every nuance is clear and ready for you to feast your eyes upon. Resolution up to four times that of Full HD TV ensures you'll experience sharper, more accurate images with immaculate true-to-life color expression.
HDR
You may not have realized how much you were missing in your day to day viewing before HDR brought the light out of the shadows. Expect images with higher brightness as a whole new world of detail is revealed and brought to life. All images come closer to reality thanks to HDR technology.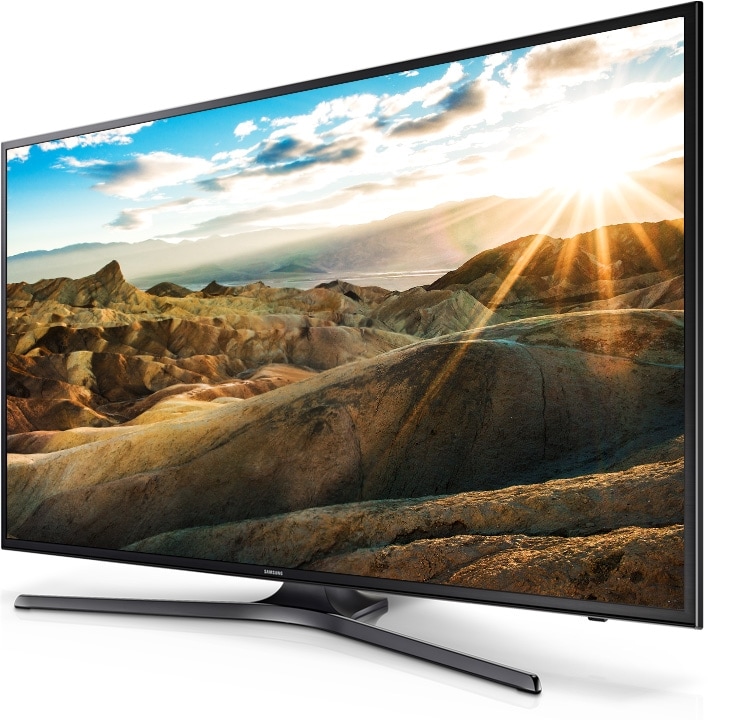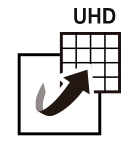 UHD Upscaling
The Samsung UHD TV automatically optimizes general content
so you'll always enjoy a UHD-level viewing experience
no matter the original quality. By using a 4-step upscaling process,
details are enhanced as frame noise is eliminated.
The resulting picture quality is beautifully clear
and generally better all-round.
UHD Dimming
The Samsung UHD TV takes full advantage of its processing power
to exercise total software control of picture enhancement.
The screen itself is divided up into hundreds of zones
that are each individually analyzed and adjusted to optimize color,
brightness and sharpness. The result is more accurate and sharper images.
Search less, enjoy more
Smart Hub
Turn on the TV and everything you need is on the screen. Whether it's streamed movies, games, or a live broadcast, going from one to the other is the same as flipping through channels. It's that easy and that intuitive. And of course you only need one single remote for it all.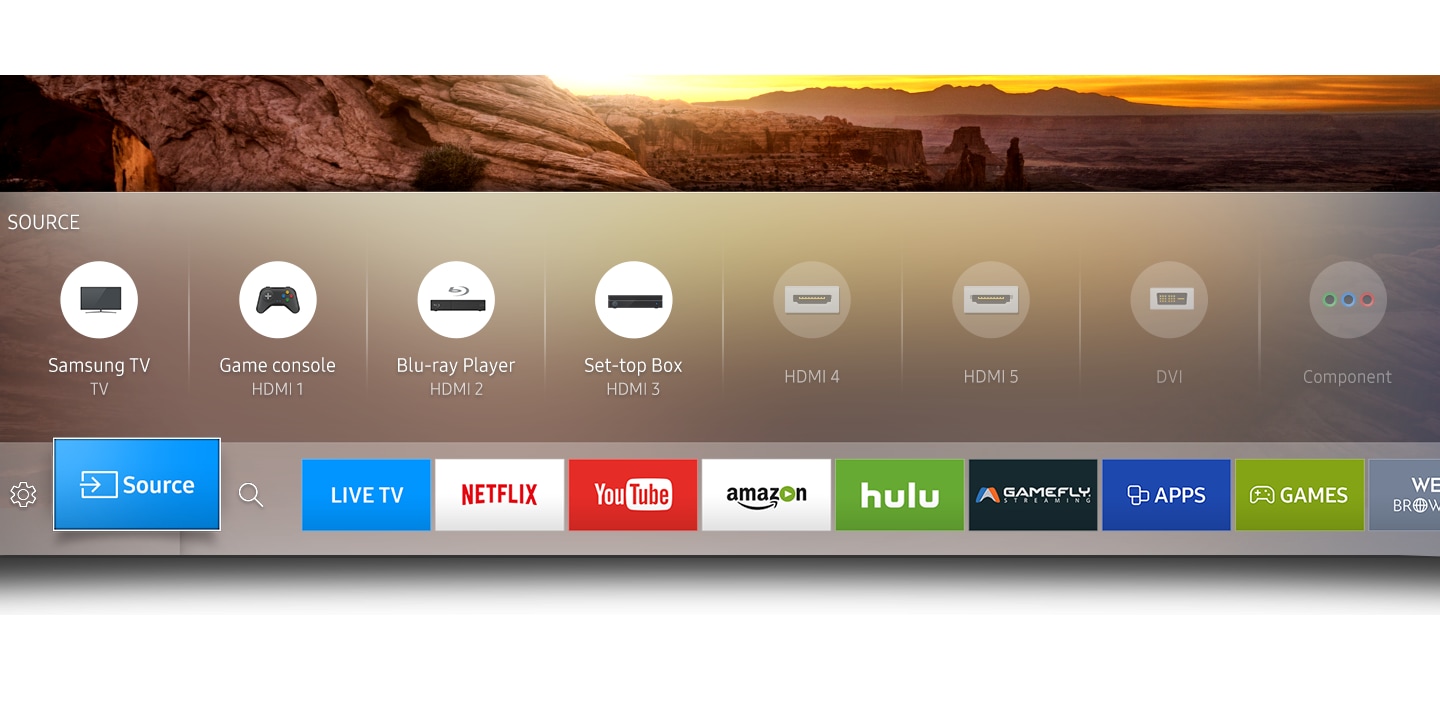 *Games function requires Internet access and Game controller, sold separately.
*Certain applications and services may not be available in all regions and may not be available on certain models. Please check the model specifications for details
*Performance may vary according to home network environment.