Does The GT-P1010 Galaxy Tablet Come With An Accelerometer?
The Samsung Galaxy Tab comes with a 6 axis accelerometer that improves device experiences such as gaming or navigation when properly supported by the application. The accelerometer is automatically engaged when the device is titled or rotated.
Thank you for your feedback!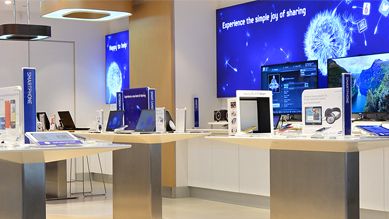 Samsung Customer Service
Need a repair for your Samsung Smartphone or Tablet?
Visit a Customer Service Location for hands-on service and expert advice.