Can I change the System Font and Size on my Samsung Galaxy Express™?
Change the system font and font size on your device.
Change Font Size and Style
To change the font settings, from the Home screen, touch Menu
 > Settings
 > Display > Font style or Font size. Select a font style from Default font, Choco cooky, Cool jazz, Helvetica S, or Rosemary. Or touch Get fonts online to download new fonts from Google Play™ Store. Adjust the font size from Tiny up to Huge. When you select Huge, the font may be shown only in certain applications. In applications that cannot support Huge font size, Large font size will be used instead.
Thank you for your feedback!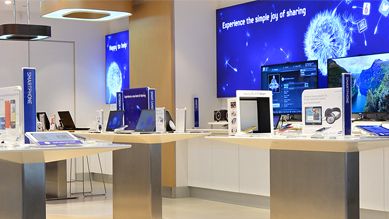 Samsung Customer Service
Need a repair for your Samsung Smartphone or Tablet?
Visit a Customer Service Location for hands-on service and expert advice.