Which version of the Android™ platform does my Samsung Galaxy S II Skyrocket™ use?
This device operates on Android version 4.1.2, Jelly Bean (I727UCNJ3). When an update is available, this page will contain information on how to obtain the update.
VERSION
DATE RELEASED
DESCRIPTION
I727UCNJ3
9/21/2015

Android OS Security Enhancements (Stagefright)

I727UCNJ1

11/18/2014

I727UCMC1

04/10/2013

Android 4.1.2 Jelly Bean Update

 

I727UCLI3

 

10/24/2012

 

Exchange Active Sync improvements
Contact Issues fixed
Fixed Device reset issue
Improved network functionality
Update GMS r4 including Gmail
Update APN

 I727UCLF6
7/9/2012 

 Android 4.0 Ice Cream Sandwich Update.

I727UCLA3

02/17/2012

Updated to Gingerbread version 2.3.6
Google Security Patch applied
Improved Touch Screen response
Improved EAS server Administration
Improved Mobile Hotspot throughput

I727UCKJ2

 11/2011
Thank you for your feedback!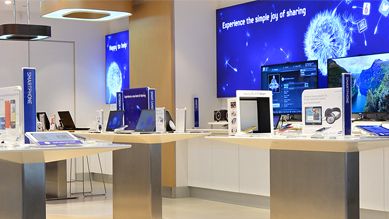 Samsung Customer Service
Need a repair for your Samsung Smartphone or Tablet?
Visit a Customer Service Location for hands-on service and expert advice.