Entdecken Sie unsere Vorteile
STATIC CODE / NOT VISIBLE
Empfohlene Produkte
Machen Sie das Beste aus Ihrem neuen Galaxy S10 mit passenden, stylischen Wearables und Covers.
Lieferumfang
Was alles dabei ist.
Flaches Foto von der Galaxy S10+-Box mit dem Galaxy S10+ und dem Clear Cover. Darunter sind das mitgelieferte Datenkabel, der Ladeadapter, ein USB-Adapter, ein Steckplatzwerkzeug und ein AKG-Kopfhörer zu sehen.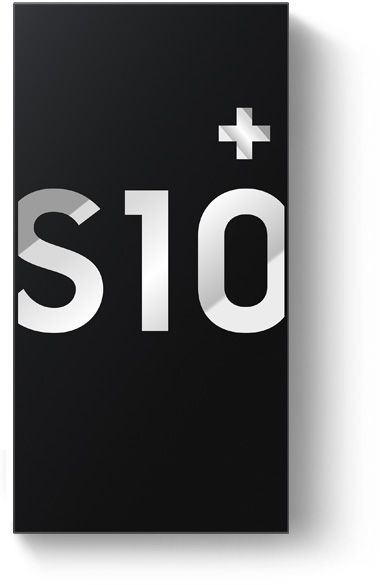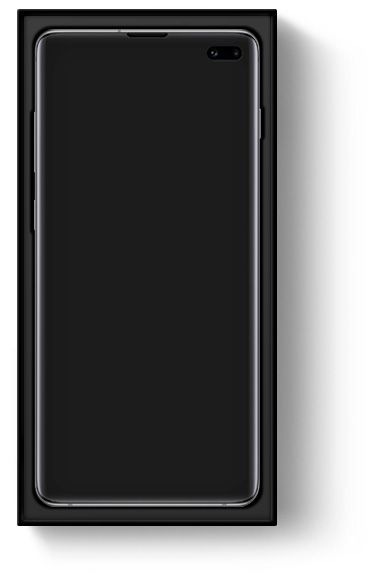 Datenkabel

Ladeadapter

Steckplatzwerkzeug

USB-Adapter

AKG-Kopfhörer
*Mitgeliefertes Zubehör, inklusive Cover und Schutzfolie, kann je nach Land, Region und Modell variieren. Ausgenommen vom Cover wird bei schwarzen Smartphones nur schwarzes Zubehör mitgeliefert. Bei anderen Gerätefarben ist weisses Zubehör im Lieferumfang enthalten.
Farben
Galaxy S10e
Prism White
Prism Black
Prism Green
Prism Blue
Canary Yellow
Galaxy S10
Prism White
Prism Black
Prism Green
Prism Blue
Galaxy S10+
Prism White
Prism Black
Prism Green
Prism Blue

Ceramic White

*

Ceramic Black

*
Displaygrösse
Galaxy S10e
14,61 cm / 5,8"
Galaxy S10
15,51 cm / 6,1"
Galaxy S10+
16,35 cm / 6,4"
Fingerprintscanner
Galaxy S10e
Kapazitiver Fingerprintscanner
(Seitlich)
Galaxy S10
Ultraschall-Fingerprintscanner
(Im Display)
Galaxy S10+
Ultraschall-Fingerprintscanner
(Im Display)
Frontkamera
Galaxy S10e
Selfie-Kamera
Galaxy S10+
Selfie-Kamera
RGB Tiefenschärfe-Kamera
Hauptkamera
Galaxy S10e
Weitwinkelobjektiv
Ultra-Weitwinkelobjektiv
Galaxy S10
Teleobjektiv
Weitwinkelobjektiv
Ultra-Weitwinkelobjektiv
Galaxy S10+
Teleobjektiv
Weitwinkelobjektiv
Ultra-Weitwinkelobjektiv
Die Verfügbarkeit von Modellen und Farben kann je nach Land oder Anbieter variieren.
Die Keramik-Version ist nur beim Galaxy S10+ mit 8 GB RAM/512 GB und 12 GB RAM/1 TB Speicherkapazität verfügbar.
Die Angaben 3.100 mAh, 3.400 mAh und 4.100 mAh sind typische Werte, die unter Laborbedingungen von Dritten getestet wurden. Der typische Wert ist ein durchschnittlicher Schätzwert, der sich unter Berücksichtigung von Abweichungen der Akkulaufzeiten der verschiedenen Test-Akkus ergeben hat, die unter dem IEC 6196-Standard getestet wurden. Die geschätzte (Minimum) Kapazität ist 3.000 mAh für das Galaxy S10e, 3.300 mAh für das Galaxy S10 und 4.000 mAh für das Galaxy S10+. Die tatsächliche Akkulaufzeit kann je nach Netzwerkumgebung, Nutzungsmuster und anderen Faktoren variieren.
Aufklappen, um die verschiedenen Galaxy S10-Modelle zu vergleichen.
Get inventory alerts
We can let you know when this item is back in stock! Submit your email address to opt-in to email alerts.
EMAIL
Please enter a valid email address
By providing your email you agree to marketing communications & inventory alerts from Samsung.
We will email you when inventory is added.
Thank you.
How Trade-in works
Save up to ₤350 on your new Galaxy S10+ when you trade in your old phone.
01

Choose your new Samsung device and tell us about your old one. If eligible, you will see an estimated trade-in value.

02

Get an upfront discount on the price of your new Samsung device.

03

Send your old device back in the supplied recycling pack to complete the trade-in.
tarrif not available at pre-order
Clicking remove will cancel your trade-in selection.
Cancel Trade-in?
Enroll in Samsung Care+
Don't let bumps or cracks prevent you from using your phone. Samsung Care+ protects your device from accidental damage for up to two years.
Keep your phone protected
Protect your phone with Samsung Care+
Protect your phone for 2 years
What's covered?

Cracks to your screen or glass back, and liquid and other damage that inhibit the use of the device.

New phone by courier

If your phone can't be fixed by one of our expert providers, we'll courier you a new replacement phone.

Help when you need it

Enjoy lifetime customer support and a phone health check to help you get the most from your new phone.
Create your Wishlist
Don't miss out on the products you love
Sign in/Sign up now to access your wishlist on all your devices and get upadtes on great promotions.