Futuristic Features Powered by Your Phone Battery
Step into the future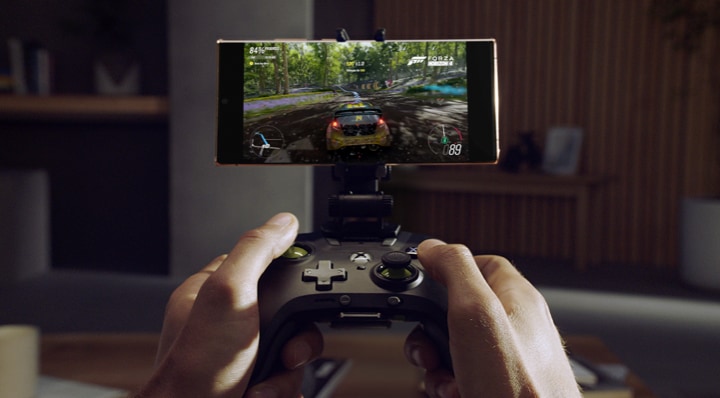 What are your priorities when looking for a new smartphone? It's an interesting question that divides opinions, even in the tech industry. Sleek design might be what draws your eye before anything else. Or perhaps build quality is vital to you. Secure, intuitive software is also indispensable. However, stats show that for many, mobile phone battery is a huge factor – even battling with camera quality for number one spot.

That's because today's mobile phones can be as powerful as laptop computers. In other words, smartphones are getting even smarter. The Samsung Galaxy S20FE, for example, offers a dazzling 120Hz display and a whole load of ground-breaking features in a beautiful and surprisingly compact design. A robust 4,500 mAh phone battery is the backbone of it all, powering its best-in-class performance.

Sure, the battery isn't the most glamorous component. But an elegant display and futuristic camera mean little if you need to charge your phone every 30 minutes. Most people agree that running on low juice has much more of an impact on day-to-day life than any other feature. The principle of the phone battery life may be simple, but the chemistry and technology to make it work is anything but.

Here, we explore the innovative features that a formidable next-gen phone battery makes possible.
Download and watch films in a flash
The dawn of 5G brings ultra-fast download speeds that until recently seemed like an impossible dream. Now, you can download your favourite films in seconds. With its low latency, 5G is around 64 times faster than 4G. This means you'll be able to download a full-length HD film in six seconds, as opposed to seven minutes previously – or start streaming instantly.

As you can imagine, this impressive performance boost is juicy business. So too is watching a film on your phone, particularly if the brightness is up. Luckily, lithium phone batteries are now 10x the capacity of first-generation smartphones. You'll be able to download, stream and watch a movie in full – with battery to spare too.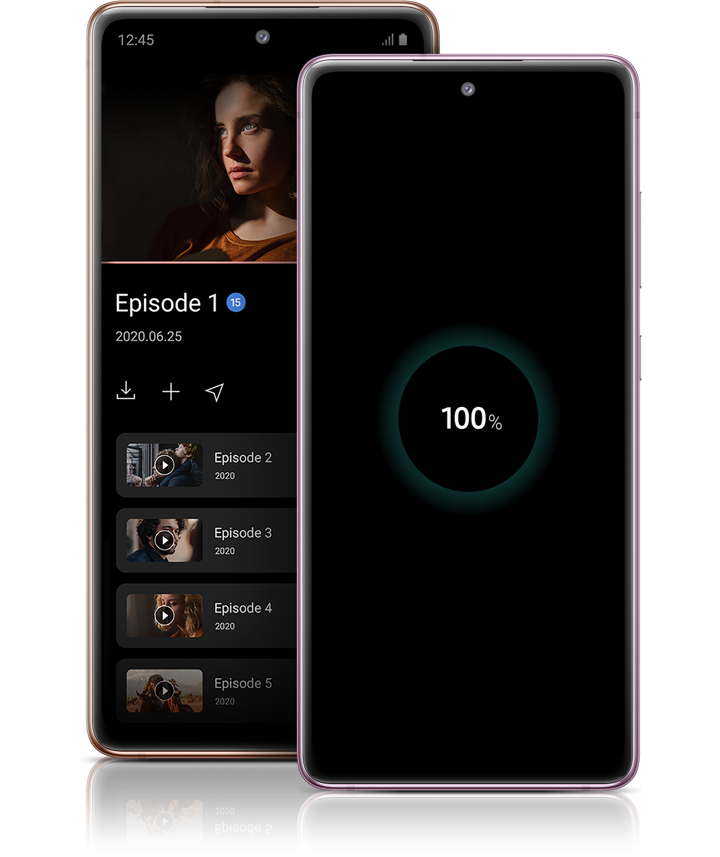 Play your favourite Xbox games anywhere
Can't get enough of gaming? Titles that typically require an Xbox console can now be played anywhere. Providing you have fast enough internet connection, the game streaming service xCloud allows you to play over 150 classic Xbox games, including Halo and Batman: Arkham Knight, on your mobile phone or tablet.

This wild development has been hailed as 'Netflix for video games', allowing you to bring the gaming experience out of your bedroom or living room and into the big wide world. With the Galaxy S20 FE marking a new era in Samsung battery life, you're able to stream and play games on your phone on your commute, at a friend's house, a café, a park, or anywhere you like.
Capture and upload video without draining your battery
Did you know that 40% of Instagram users post Instagram Stories daily? Video forms a big proportion of social media content, and is often heralded as the most engaging and entertaining of all formats. No wonder we love it so much.

However, capturing and uploading video footage can diminish your phone battery at a much quicker rate than merely taking photos. Videos require extra power to process your camera's focus functions, as well as recording sound. New phones such as the Galaxy S20FE have upgraded camera sensors to enable shooting of 8K video, with the best battery life to support it. So you can live stream to your heart's content.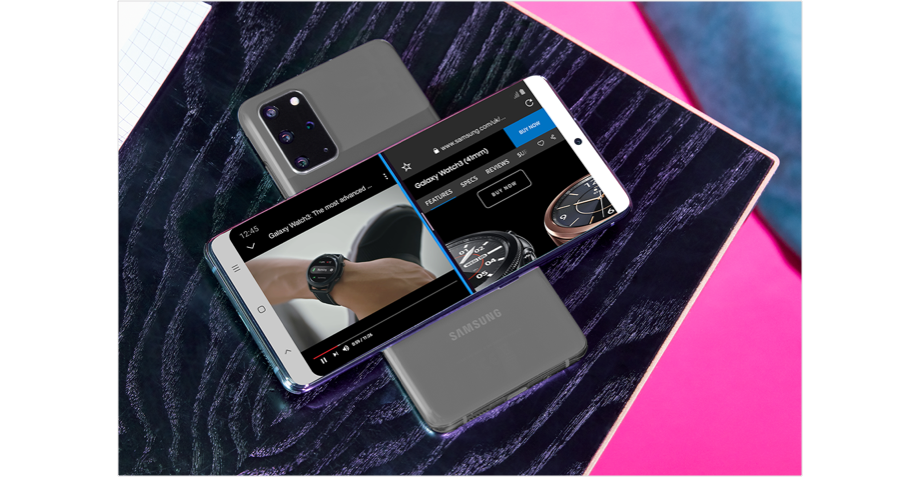 Use Multi Window to save switching between apps
Whether you're listening to Spotify while scrolling Facebook or typing notes while on a conference call, switching between apps is pretty much a prerequisite these days. The phones in the Galaxy S20 series are superb for multitaskers – all the more so thanks to Multi Window mode, which lets you use two apps simultaneously across your screen. With apps such as Spotify and Google Duo integrated, you can listen to music or initiate a video call while you explore other apps.

The 4,000 mAh, 4,500 mAh and 5,000 mAh battery power the Galaxy S20 family, helping deliver all-day battery life for any lifestyle. Their intelligent performance adjusts to your usage to save power throughout the day too. And if you forget to plug in overnight, fast charging will get you back on track in mere minutes.
Ready to experience a next generation phone battery?
Here's everything you need.