Your health in your hands.
Samsung Health tracks your activity, nutrition, stress data, heart rate and sleep, and delivers insights for you.

Download the Samsung Health app.
Set your health goals.
Small changes get big results.
By setting goals in three key areas of your life, you can take steps towards becoming a better you.
Be more active
Set activity goals, see when you hit your milestones and get a nudge when you need to do a little more.
Eat healthier
Establish nutrition goals and see a detailed breakdown of what you consume to help you stick to your goals.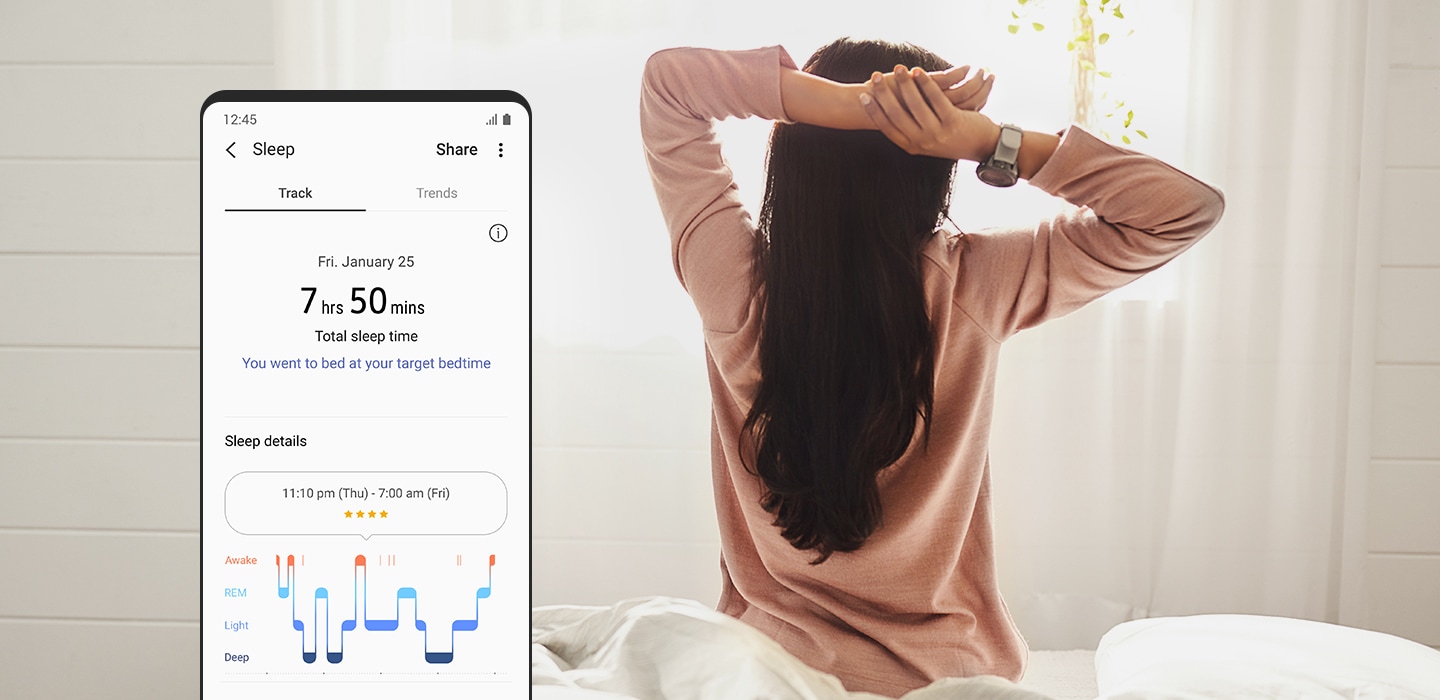 Feel more rested
Samsung Health helps you get on track with a good sleep schedule.
Help you manage your fitness and wellness better.
Keep track of your progress each and every day without giving it a thought. Just begin.
* Auto-detection will work if you are walking or running for more than 10 minutes.
* The Stress feature may vary by country and device.
* The Heart Rate feature may vary by country and device.
Track your activities
Samsung Health comes with workout auto-detection. When you are running or walking, Samsung Health recognises your movements and tracks it on your devices.
Measure your stress level
Continuously measure your stress level and lower it with a breathing exercise anytime, anywhere using your wearable. You can also follow breathing tips to help relieve stress.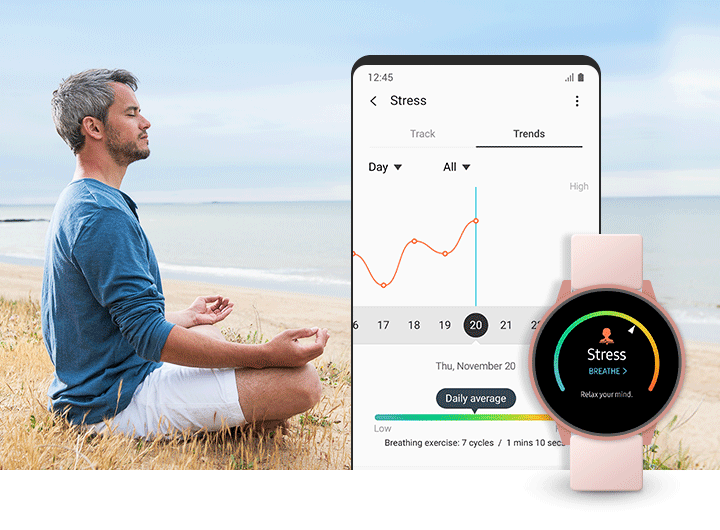 Monitor your heart rate

Record your heart rate throughout the day and use it to check your fitness level and activity intensity.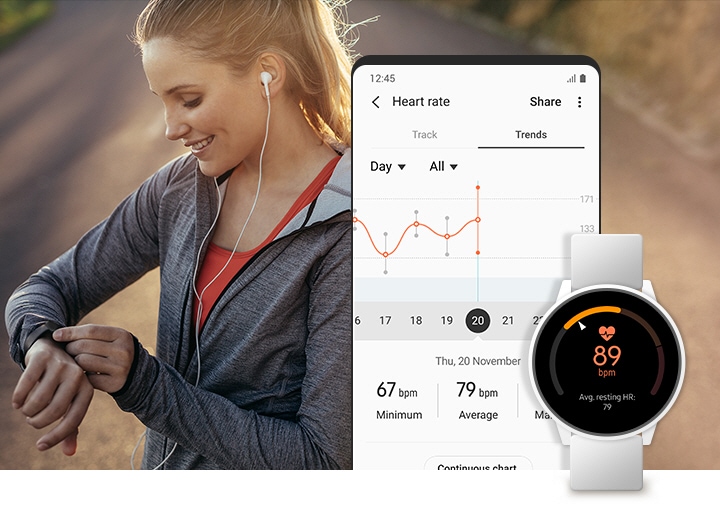 Calm your mind and body.
Effortlessly, manage your mental health with continuous stress measurements in Samsung wearables.
* Some contents are only available through an optional paid subscription.
* Samsung account log-in, Calm account log-in required.
* Android OS 6.0 or above required.
* Content is available in English, German, Spanish, French, and Korean.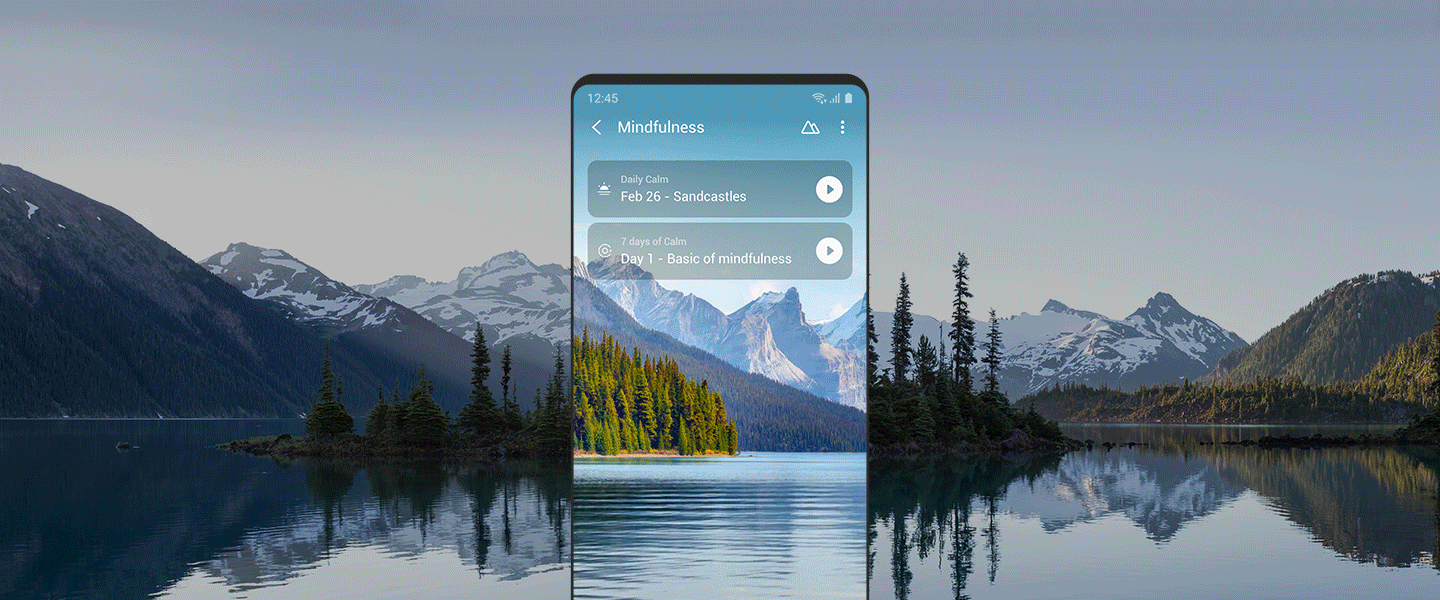 Meditate
Learn the life-changing skill of meditation.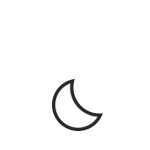 Sleep
Get more restful sleep and wake up feeling refreshed.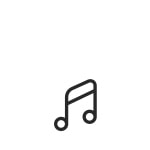 Music
Exclusive music to help you focus, relax and sleep.
Discover health-related content.
Health news, exercise videos, supporting health accessories and partner's service are all here.
* The feature of "ARTICLES","MINDFULNESS","PROMOTIONS" are available in certain countries.
Stay motivated.
Hit milestones, earn rewards and compete with friends and other Samsung Health users.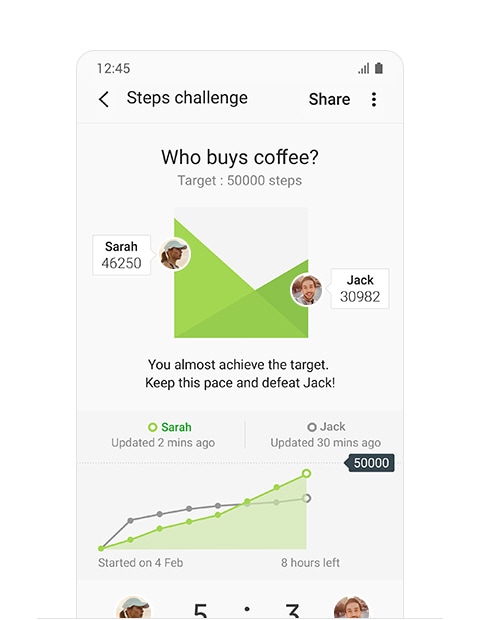 Go head-to-head with friends
Use together to challenge your friends
and see where you stand.
Join a Global challenge
Challenge friends around the world!
Walking becomes more fun with others.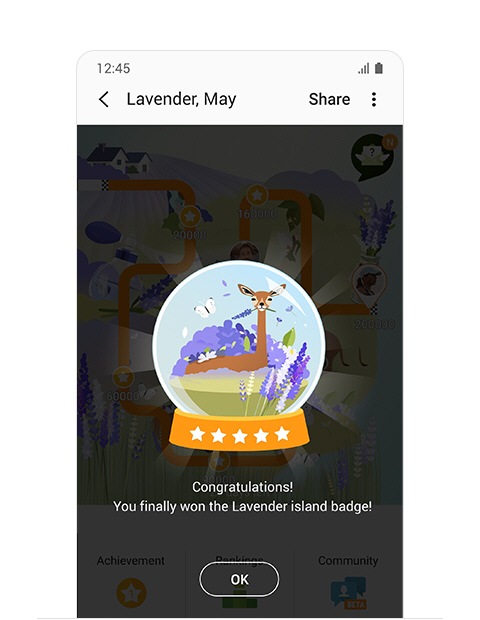 Hit milestones
Earn badges for your breakthroughs.
Every accomplishment deserves a shout-out.
Sync apps and devices.
Samsung Health works with a number of Samsung devices, as well as other digital health equipment, to make tracking easy.
Apps with Samsung Health
Samsung Health works seamlessly with a number of third-party apps including diet trackers or fitness apps.
Devices with Samsung Health
Get more out of Samsung Health by syncing with devices including glucose monitors or scales and keep close tabs on what's most important to you.
Keep your records secure.
With Samsung Health, your information is secured with Samsung Knox - the award winning security platform.
Simple, easy-to-follow tutorials.
Get the most out of Samsung Health step by step.
Master the basics and beyond.
* This app is solely intended for fitness and wellness purposes only and is not intended for use in the diagnosis of disease or other conditions, or in the cure, mitigation, treatment or prevention of disease. Supported features might vary by country and device.
* Stress feature is not supported in Angola, Cyprus, Algeria, Canada, and Thailand. And it is supported by the Galaxy Watch, wearable and the Galaxy mobile phone with a sensor that can measure stress.
* Heart Rate feature is not supported in Angola. And it is supported by the Galaxy Watch, wearable and the Galaxy mobile phone with a sensor that can measure Heart Rate.
* Device and screen images simulated for illustrative purposes.