Family Hub™
A refrigerator with a Wi-Fi enabled touchscreen that lets you manage your groceries, connect with your family and entertain like never before.
SEE ALL PRODUCTS
Multi-Door Fridges
Stunning and stylish Ultra-High Capacity refrigerators saves you trips to the market. Modern designs feature 3-Door or 4-Door options.
SEE ALL PRODUCTS
Food Showcase Fridges
The Samsung Food ShowCase Refrigerator is designed to improve the way you store food through an innovative two-door system.
SEE ALL PRODUCTS
Fridge Freezers
Enjoy ultimate storage capacity and superior cooling technology with Samsung's wide range of 2 door Fridge Freezers.
SEE ALL PRODUCTS
Triple Cooling™ Fridge Technology
Revolutionary Cooling
The Triple Cooling System independently controls and optimises the temperature, maximises humidity and prevents odours mixing in the 3 compartments.
SEE ALL PRODUCTS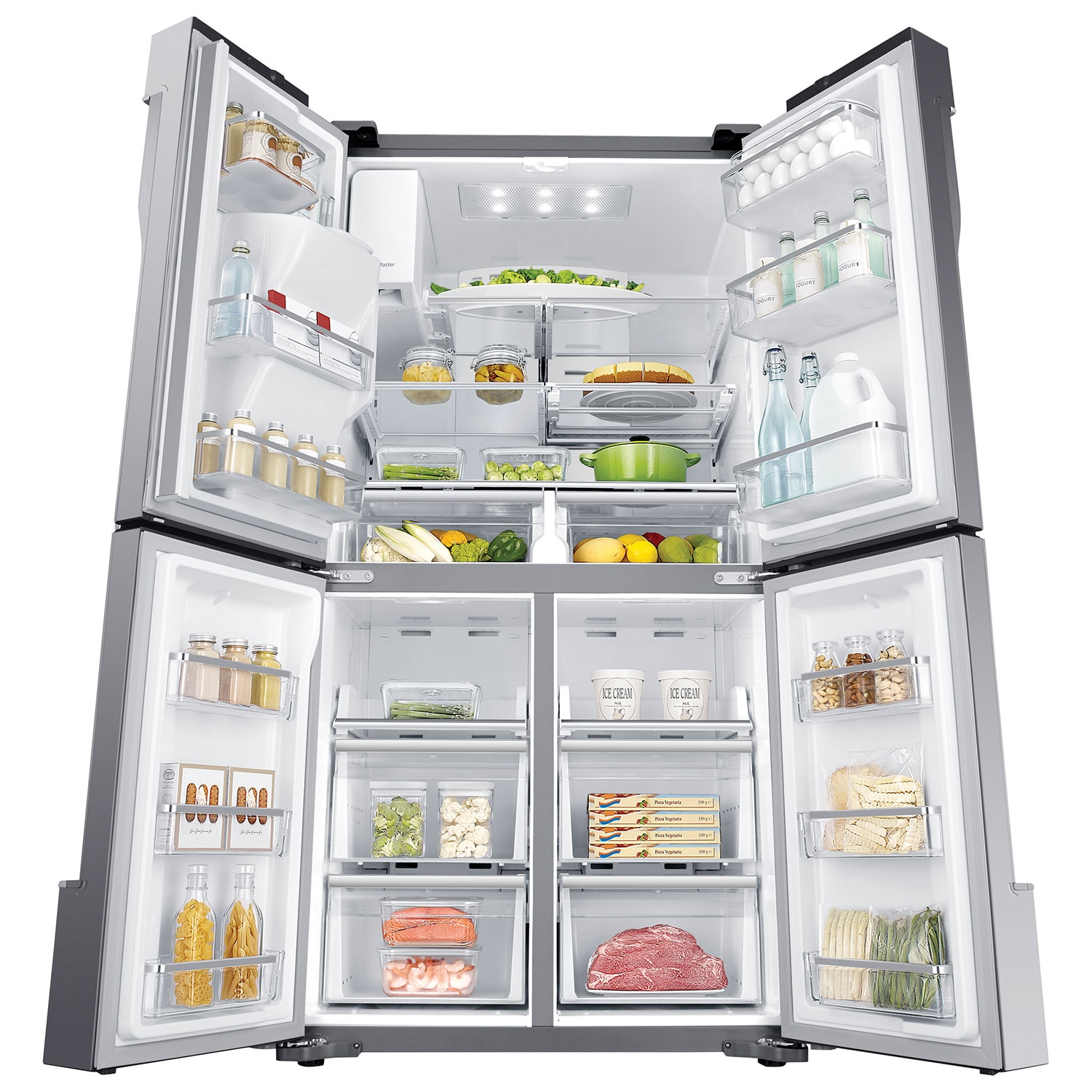 Flexible Storage
Cool Select Plus Zone
The Cool Select Plus Zone is a versatile bottom right door that can switch between a fridge or a freezer - it allows you to customise temperature settings.
SEE ALL PRODUCTS