There's an offer
for everyone
With all your mobile offers in one place, it's easier than ever to browse and make a claim.

How to claim in 4 easy steps

Step 1:
Buy or pre-order a promotion product
Buy or pre-order the promotion product from a participating retailer during the offer period.*

Step 2:
Make your claim
Click the claim button on the applicable offer tile below and follow the steps. For business customers, ensure you have selected the business offers tab first. Claims must be made within 30 days of your purchase or within 30 days of receiving your device if you pre-ordered.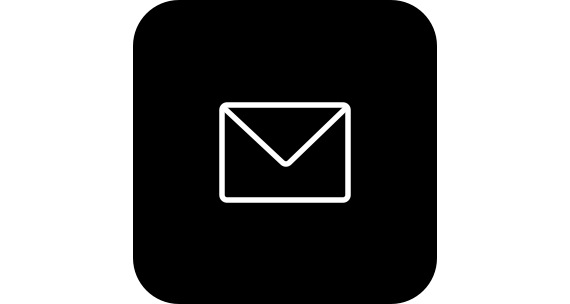 Step 3:
Get a validation email
Our team will review your claim. You will then receive an email to confirm when it has been validated.
Step 4:
Receive your offer gift
You will receive your gift up to 45 days from receiving your email. You can track your order via the same link you use to claim.
*For some promotions via samsung.com, you must redeem your gift at checkout instead. Please refer to the promotion descriptions below for confirmation.




SEE PERSONAL OFFERS
SEE BUSINESS OFFERS
SEE PERSONAL OFFERS
Claim a Samsung T7 Portable SSD
When you buy a selected Galaxy Book*
Purchase by 27.04.2021


*Purchase between 07/04/21 – 27/04/21 from a participating retailer, claim online from Samsung between 0 – 30 days from the date of purchase. See www.samsungpromotions.claims/galaxy-computing-t7-ssd-offer for full Ts&Cs

Claim free Galaxy Buds+
When you buy Galaxy A42 5G, A52 5G or A72 from a participating retailer*
Purchase by 27.04.2021


*Purchase between 17/03/2021 – 27/04/2021 from a participating retailer. Claim on the Samsung Members App (individuals) or website (companies) within 30 days of purchase. UK/ROI. 18+ only. For full T&C's, see www.samsung.com/ie/offer/galaxy-a-buds-terms
Watch YouTube uninterrupted
Claim 4 months of free YouTube Premium when you buy a selected smartphone, for ad-free, offline videos that continue playing in the background*
Claim by 05.04.22


*With eligible purchase. New customers of YouTube Premium, YouTube Music Premium and Google Play Music only. Redeem in the YouTube application on eligible devices before midnight on 05/04/22. Form of payment required. Billed on a recurring monthly basis after trial ends. Cancel anytime. No refunds for partial billing periods
Claim an additional 12 months warranty
When you buy a Galaxy Book Flex 5G*
Register within 90 days of purchase


*The warranty period starts on the date of invoice as shown on the purchase receipt. The standard warranty period ends 12 months later. By registering the product(s) within 90 days after the date of purchase (as recorded on your receipt), you will receive an additional 12 months' extended warranty, which will bring the total period of coverage to 2 years from the date of purchase (the "Extended Warranty Period"). All of the terms set in this Statement of Limited Warranty shall apply to any extended warranty. The method of service and operating conditions will be as described in the original warranty statement provided with the Samsung product.
Claim free
Galaxy Buds Live
When you buy Galaxy S21, S21+ or S21 Ultra 5G*
Claim by 30.04.2021


*Purchase between 29/01/2021 – 25/02/2021 from a participating retailer. Claim on the Samsung Members App (individuals) or website (companies) within 30 days of purchase. UK/ROI. 18+ only. For full T&C's, See www.samsung.com/ie/galaxy-s21-buds-offer/terms/
SEE BUSINESS OFFERS
Claim a Samsung T7 Portable SSD
When you buy a selected Galaxy Book*
Purchase by 27.04.2021


*Purchase between 07/04/21 – 27/04/21 from a participating retailer, claim online from Samsung between 0 – 30 days from the date of purchase. See www.samsungpromotions.claims/galaxy-computing-t7-ssd-offer for full Ts&Cs

Claim free Galaxy Buds+
When you buy Galaxy A42 5G, A52 5G or A72 from a participating retailer*
Purchase by 27.04.2021


*Purchase between 17/03/2021 – 27/04/2021 from a participating retailer. Claim on the Samsung Members App (individuals) or website (companies) within 30 days of purchase. UK/ROI. 18+ only. For full T&C's, see www.samsung.com/ie/offer/galaxy-a-buds-terms
Claim free
Galaxy Buds Live
When you buy Galaxy S21, S21+ or S21 Ultra 5G*
Claim by 30.04.2021


*Purchase between 29/01/2021 – 25/02/2021 from a participating retailer. Claim on the Samsung Members App (individuals) or website (companies) within 30 days of purchase. UK/ROI. 18+ only. For full T&C's, See www.samsung.com/ie/galaxy-s21-buds-offer/terms/
this is for editing the tab and adding animation