Samsung advantage for students

How to do more with Galaxy

Multi-tasking Pro

Stay productive on solo and collaborative projects with your Galaxy Tablet and S Pen.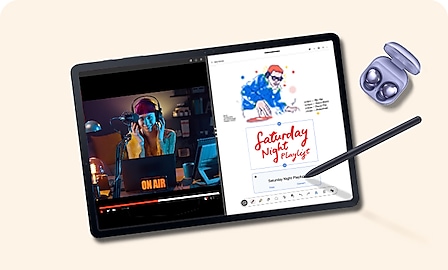 Sketch, Sync, Succeed

Connect your tablet, phone and laptop with Samsung Notes Sync and seamlessly share all your awesome ideas.


Study The Smarter Way

With the S pen, sorting pages and Voice recording & sync on Samsung Notes are an effective solution when studying or making reports.

1. Image simulated for illustrative purpose. Actual UI may differ.
2. Network or Wi-Fi connection required. All devices must be logged in to the same Samsung Account.
3. Compatibility and availability of functions and features may vary depending on app version and Android OS version.
4. Purchase from Samsung.com by 30.09.22. €250 based on any smartphone, in any condition. Purchased phone will be blocked if you don't send us your trade-in device. T&Cs apply.