Four VR Games for Mindfulness
Burnt out? A dose of joyous escapism could just be the antidote.
We thrive on 6-hour sleep cycles, flexi working and Friday happy hours, squeezing a slew of gym classes, date nights and networking events into the gaps. Being alive in the 21st century is awesome. But with so much going on, it's no wonder we forget to take a break.

At some point, the wheels fall off and our superhero attitude comes to a grinding halt. We start to feel irritable, skip workouts and swap our lunchtime walk in the park for that daring third latte.

Following a wave of viral conversations, the World Health Organisation has recently legitimised burnout as an official diagnosis. VR gaming presents the perfect fantasy environment to recharge your senses, as the objective is the same as meditation. By drawing attention back to a central point, we can find balance in a frantic world.

With that in mind, here's a rundown of a new species of VR games that can help lighten our mood and mitigate burnout. Headsets at the ready!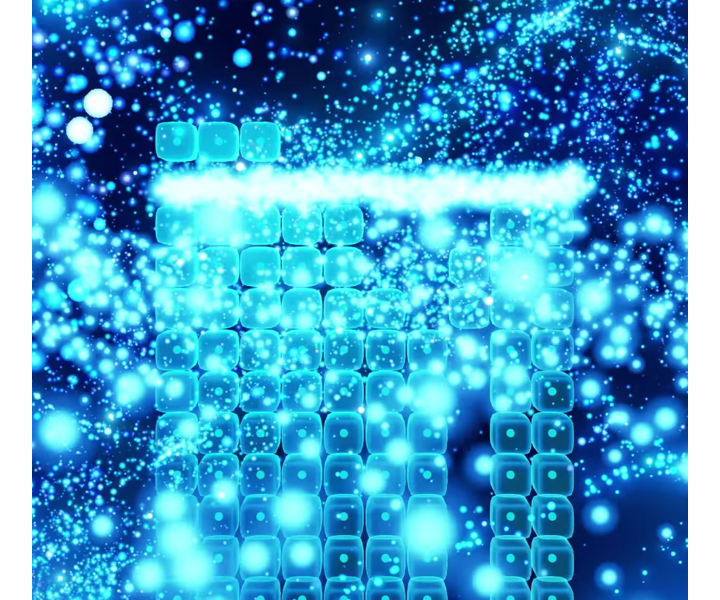 Tetris Effect
Where better to begin than a stone cold classic? Research shows that an old-fashioned game of Tetris can be a better stress-buster than meditation. One of the must-have VR games, Tetris Effect takes players on an incredible journey through starlit universes and deep beneath the oceans. This wondrous virtual world centres on the concepts of relaxation, focus and escape. Gameplay evolves based on your experience, with music and visuals shifting based on your own personal reactions. Every bit as addictive as the original, the kaleidoscopic visuals in Tetris Effect are extraordinary, amplifying a feeling of total immersion.

Half-Life: Alyx
What's a first-person shooter doing in an article about mindfulness? Bear with us. Half-Life: Alyx is one of the most hotly anticipated new game releases. The VR format fundamentally changes the nature of this iconic game, bringing slower paced combat to the forefront. While its predecessors encouraged players to guard their territory, the shiny new VR version of Half-Life: Alyx is all about exploration. Pop on a headset and you'll find yourself drawn into the details of the game. Testers took time to examine the intensely saturated world at walking pace, interacting on their own terms. This kind of single focus is the very essence of mindfulness.
FlowVR
According to researchers, someone in 'flow state' will experience a decline in anxiety, better performance and a euphoric high. Sounds amazing, but how do we get there? It could be as easy as enjoying a virtual reality experience. Combining the most effective meditation practices with VR, the FlowVR app for Android works to solve the challenges of stress on mental health, enhancing your wellbeing through modern meditation tools. Beautiful 360-degree nature videos combined with curated music and skilful guided meditations to provide a mesmerising experience, with six modes of guided meditation.
Minecraft VR
Those looking to combat the effects of burnout should plunge into Minecraft VR, one of the best Samsung VR games. Minecraft can be frustrating when you first begin playing it, but you can tailor your experience to transform it into a mindfulness tool. Once you are over the learning curve, you'll be able to enjoy the unique ebb and flow of the game, which operates on a cycle of day and night. Make an isolated beach or rolling hillside your home-from-home in stunning VR. For truly relaxing gameplay, turn on creative mode so you don't have to worry about enemies.
There you have it. Four VR games to mitigate burnout and nurture mindfulness.
Ready to try VR?
Here's everything you need to get started.