Our Top 5 4K Games
These games look breathtaking in 4K.
With thousands more pixels than HD or even full HD resolution, 4K offers super sharp and detailed images, vivid colours, pure blacks and lifelike textures. It's no wonder the gaming industry leapt at the opportunity to push visual boundaries with 4K technology and the results will take your breath away. Today's 4K games boast feature film-quality storylines, cinematography and graphics. Whether you're gaming on a 4K PC or 4K console, these games deliver an immersive experience which feels more like real life than ever before.

Sound good? Then you'll want to take a few for a spin. Here's our rundown of the 4K titles you absolutely mustn't miss.
Shadow of the Tomb Raider
The 2018 release from the Tomb Raider franchise continues Lara's adventure through filmic scenery as she races to save the world from a Maya apocalypse. As you explore long-forgotten ruins and exotic landscapes, you'll feel as though you're really there. From exquisite lighting and varying stonework on ancient temples to glossy foliage and smoke-cannister hazes, this game is a visual showstopper that will suck you right in.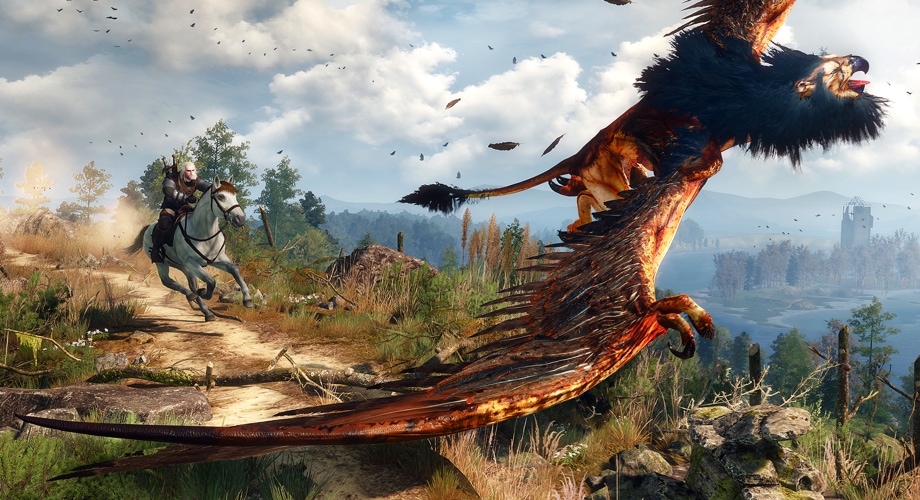 Witcher 3: Wild Hunt
A must-play for gamers who take their graphics seriously. You'll control a monster hunter known as a witcher. The mission: find his missing adopted daughter. Get ready to discover a vast and gorgeously realised world with horrifying monsters and spooky spirits.
God of War
If you really want to know just how good 4K can be, this is the game to play. Based on Norse mythology and set mainly in an alternate version of ancient Norway, you'll control a demigod called Kratos. While this action-adventure may keep you on your toes, you won't fail to notice the stunning character details, intricate environments and blockbuster set
pieces.

Resident Evil 7
If you enjoy a fright, there's no game scarier than Resident Evil 7. The game is set in a derelict house in Louisiana. Take in the realistic textures and amazing amount of detail, even in the shadows, as you creep oh-so-quietly around. The only way to play is with the lights out.

Red Dead Redemption 2
One of the largest open-world games ever, Red Dead Redemption's stunning Wild West landscape was seven years in the making. It's no wonder this epic has been called one of the best-looking games made to date. Count the blades of grass on the plains, almost touch the pelt of your horse and gaze in dumbstruck disbelief at the many glorious vistas.
Did you know?
Our 49" gaming monitor is the equivalent of two 27" 16:9 monitors side by side. The ultra-wide screen is perfect for making the most of stunning 4K graphics.
Get more out of your game
We'll give you the ultimate gaming experience.
82" NU8000 Snart 4K UHD TV