Pride In Gaming:
How Xbox Is Powering Inclusivity
Today's gaming is about celebrating all players.
Far more than mere entertainment, video games can have an empowering and reflective influence on the lives of players. And we're experiencing a real sense of momentum when it comes to diversity in gaming – the last generation has delivered titles with a richer array of characters and storylines than ever before, and welcomed a host of new players by offering new ways to play.

There's much work still to be done of course, but the gaming industry's focus on diversity has proved to be a winning formula, with sales skyrocketing across the globe. If you've got the perfect gaming setup for the Xbox Series X and the Xbox Series S, this is the perfect time to expand your library and horizons. Here's our pick of some ways that Xbox goes the extra mile to make sure that everyone feels included.
The Sims 4
The enduring appeal of The Sims is rare in the world of gaming. The strategic life simulation game first launched on PC over 20 years ago in 2000 and has now sold over 200 million copies worldwide across the series – it's safe to say it's a stone cold classic. Four main titles and endless expansion packs later, the pioneering sandbox game continues to attract legions of new players – but as a life simulator, it's vital that players are able to see themselves represented on screen. The development team have forged ever-closer ties with a passionate community in order to widen the game's options, and today there are more skin tones, hair types and styles, gender options and cultural representations than ever before. Today, players can create the life they desire at a pace that suits them, knowing that there's a good chance their characters will resemble them and their loved ones. So go to work, build the perfect home, nurture relationships, manage feelings and even raise a family in order to fulfil your character's aspirations. Creativity, humour and escape come together to make The Sims 4 a great game for everyone to play.
Assassin's Creed Valhalla
One of the best-loved AAA series of all time, action-adventure stalwart Assassin's Creed has sold over 140 million copies to date. And with the release of new title Assassin's Creed Valhalla, that figure will undoubtedly see a significant upsurge. Taking place in Scandinavia and ninth-century Britain, the game flips a traditionally masculine Viking invasion concept on its head with the inclusion of a female protagonist, and the ability for players to switch between genders at will. Gamers will be able to choose whether to play Eivor as a man or woman, and won't ever be locked into the decision.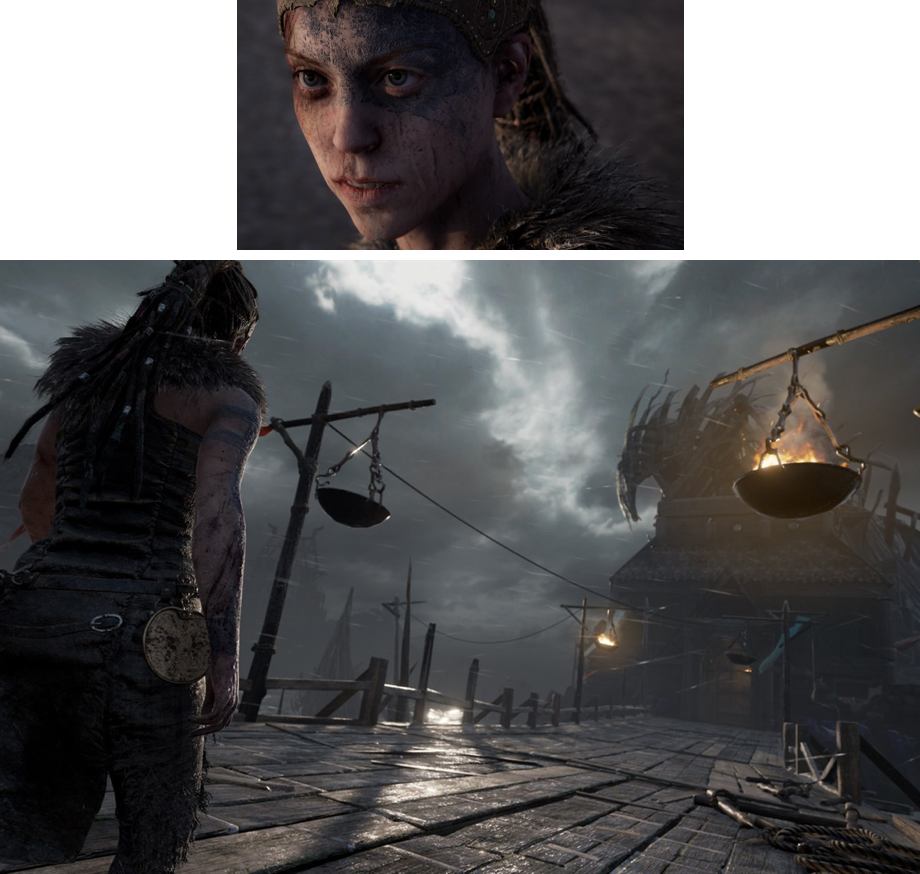 Hellblade: Senua's Sacrifice
Fellow Norse title Hellblade: Senua's Sacrifice is a loud and clear example of the gaming industry's attempts to diversify characters and deepen genres. This unique game illuminates mental health problems in a whole new way, as players get to experience all the hallmarks of psychosis through the main character Senua. Hallucinations, flashbacks, hypervigilance, agitation, intrusive thoughts and delusions pepper the characters experience as she navigates her way through the beautifully crafted landscape. The developers worked with neuroscientists and non-profit organisations to get the tone right, and reaction was almost universally positive among the scientific community, critics and gamers alike. The hotly anticipated sequel, Senua's Saga, is currently in development for Xbox Series X.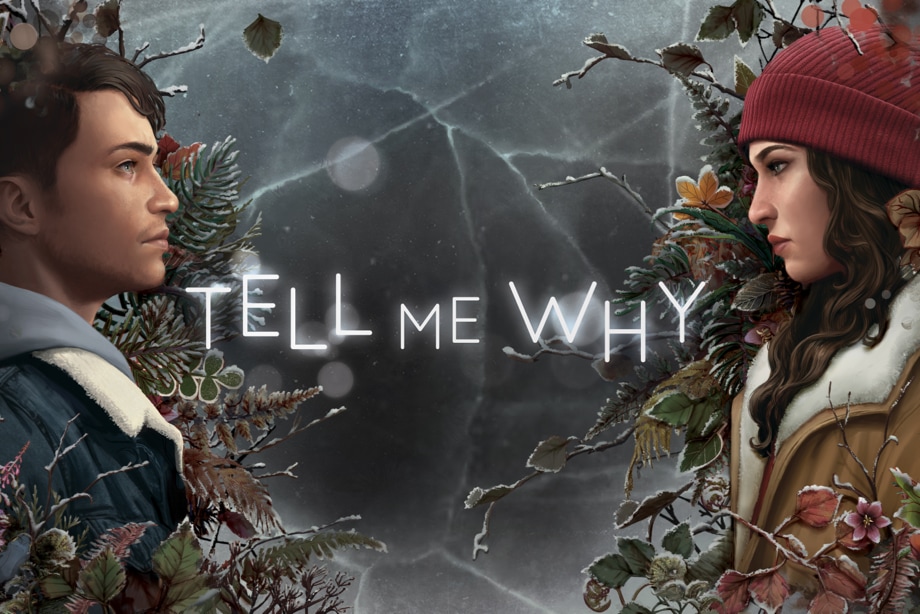 Tell Me Why
Developed with guidance from transgender advocates and mental health experts, Tell Me Why has been hailed as the 'gold standard for trans characters in video games'. In a year where trans rights have catapulted into the spotlight, players are invited to experience a narrative adventure game through the eyes of Tyler, a protagonist that confidently describes himself as a trans man. Raw, intense and packed with in-jokes that resonate with the trans community, this ground-breaking game is presents a deep understanding of the transitioning process, and what it means to be trans today.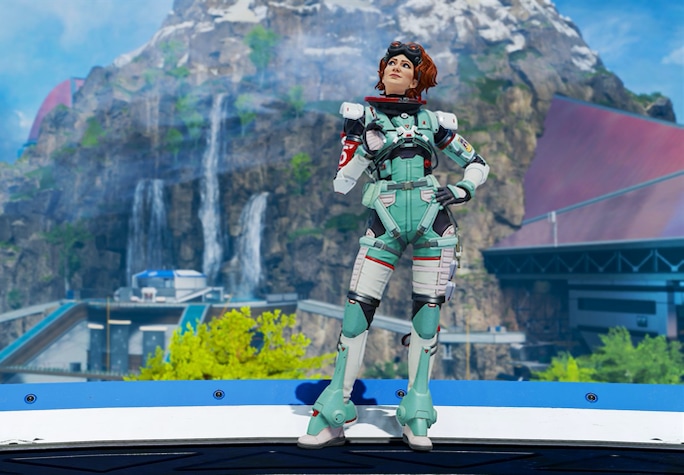 Apex Legends
When it comes to high-octane game genres, the frantic battle royale gaming category takes some beating. These online multiplayer games offer a thrilling blend of survival, exploration, and scavenging with nail-biting last-person-standing gameplay. One of the best examples is Apex Legends, where players from across the Frontier can team up and battle it out for glory, fame, and fortune. With an impressive collection of legendary characters, the developers have steered well clear of stereotypes and tropes, coming up with original and interesting personalities. There are multi-racial, openly gay and non-binary legends playable, illustrating the value of diverse representation. While sexuality and race might help shape character identities, they're importantly never portrayed as legends' sole defining traits. Each has their own unique playstyle, leading to certain strengths and weaknesses in combat, and half the fun is figuring out a strategy that suits you. After that, you just want to achieve that glorious end screen: "You are the champion."


Xbox Adaptive Controller
Inclusivity isn't just about representation – it's about providing everyone with equal opportunities too. Enter the Xbox Adaptive Controller. Designed in collaboration with disabled gamers, this innovative and unique device helps players with motor or accessibility difficulties to play titles they might previously have ruled out as out of reach. Today's games are more ambitious and more entertaining than ever before. Ensuring everyone can take part is a small but significant step.

Screens Everywhere, Screens for All
Of course, gaming works best on a great TV, and Samsung's QLED range is full of features that open up the experience to all players. If you have colour vision deficiency, the SeeColors app lets you input a few simple selections so that your TV can display the clearest colour spectrum to your personal needs. For those with low vision, you can try colour inversion, high contrast and audio description. With Learn TV Remote, you can also have important remote control buttons narrated to you, helping you to memorise the layout quickly. True progress only moves us ahead when it leaves no one behind, and there are many more features in development at Samsung, where the message really is Screens Everywhere, Screens for All.
Ready to diversify your gaming library?
Here's everything you need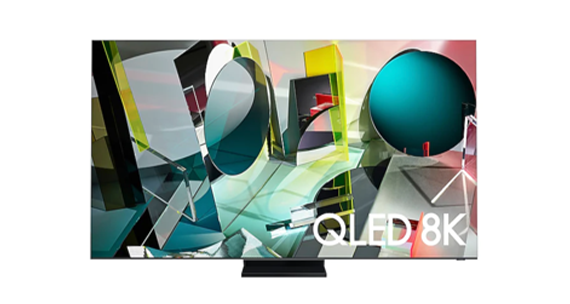 Curved HDR QLED Gaming Monitor