Discover New Music,
Handpicked by #SamsungMGT Artists
Looking for your next Spotify playlist?
The artists of Music Galaxy Thursday have you covered.

Behind every great artist is a great music collection, whether it's a closet full of vinyl records, a shelf full of tapes or a playlist of their favourite songs. So, to give you an inside look at the artists of Music Galaxy Thursday, and show you some brilliant new tunes to dance to – we've combined forces with some of these artists to curate a handful of Spotify playlists featuring their favourite tracks, from old school classics to the freshest new releases.

Read on to discover what makes each artist's playlist so unique, and why you should start queuing them up as we speak.

Natalia Lacunza and the women she admires
Dedicated to the female artists she loves, and full of atmospheric pop melodies, Natalia Lacunza demonstrates just how broad and encompassing her influences are, with a selection of tracks from young women around the world. United by much more than gender, and defined by artistic independence across the board, these are the women Natalia admires, and she has 20 good reasons why you should admire them too. A perfect early morning playlist filled with laid-back beats and spectacular vocals from the likes of BENEE and Kali Uchis, this playlist will keep you dancing and coming back for more.

Check out the full playlist here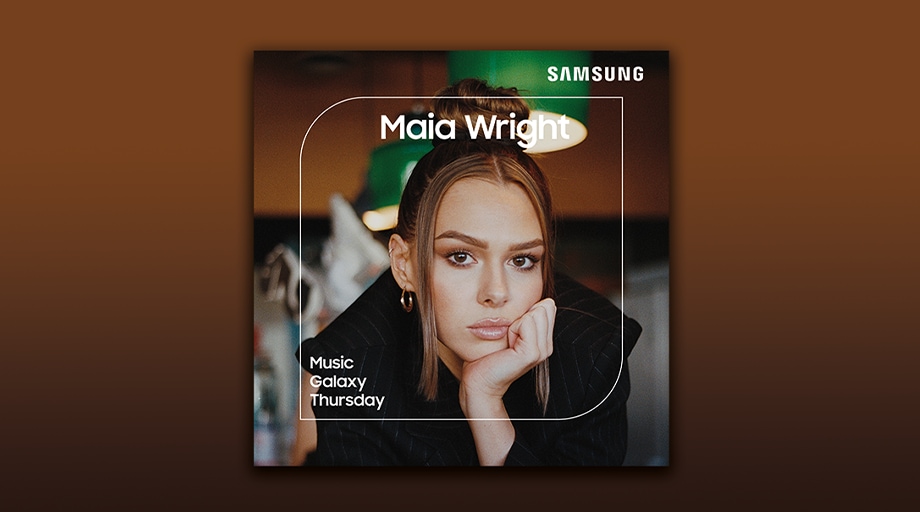 Repair your broken heart with Maia Wright
From her distinctive vocal style and catchy hooks to the upbeat pop melodies that back her up, Maia Wright is known for being an original artist with a unique perspective – so it should come as no surprise that her musical taste spans from Dolly Parton to Post Malone. Her #SamsungMGT playlist, titled 'Playlist for Broken Hearts' is a love letter to the songs that keep us going, and keep us falling in love. That said, don't feel like you need a broken heart to appreciate this collection; with powerful lyrics and slick vocal performances throughout, this is definitely one to add to your favourites.

Check out the full playlist here

Listen to the voices of 2021 with Madame
Music Galaxy Thursday is all about bringing people new music from the best artists, which is exactly what inspired Madame to produce her playlist, 'Voices of 2021.' Featuring a slew of brilliant young artists from global megastars like Justin Bieber to unearthed diamonds like Remi Wolf, this playlist is sure to give you those new music feels and introduce you to artists you won't soon forget. It's got a bit of everything: groovy guitar riffs, hard hitting rap verses, and soulful R&B tunes, so you'll be sure to find something you like – and even more that you weren't quite expecting.

Check out the full playlist here

Delany shares the songs she has on repeat
The perfect pick-me-up, this playlist will be sure to get your hips shaking and body moving with reggaeton beats from Anitta & J Balvin, Hip-Hop jams from Pop Smoke and R&B, AfroPop inspired beats from French R&B singer songwriter Tayc. It's not every day you get the chance to check out your favourite artists personal playlist. So, stick on your headphones, turn up the speaker and press play. With the #SamsungMGT seal of approval these hits are sure to get you smiling, vibe-ing and moving.

Check out the full playlist here

Rock to the rhythm with Torine
Self-confessed rock chick Torine is known for her great choruses, electric guitar and 2000s aesthetic and she has created a playlist that ticks all these boxes and more. Inspired by her latest single 'All My Problems (123456)', Torine has curated an eclectic mix of punk-rock tunes. From Avril Lavigne to Machine Gun Kelly, these bass hooks, drum beats and impassioned vocals will make you forget about your worries and rock out. Embrace your inner punk and escape the everyday because everyone needs to let loose once in a while.

Check out the full playlist here
Listen to the freshest tracks with Tume
Music Galaxy Thursday is at the beating heart of new music culture, bringing you fresh music content every Thursday, and this is exactly what inspired Tume's playlist, 'Fresh Right Now'. Featuring the hottest records that Tume's playing on repeat. Witness the freshest beats, silkiest synths and on-point vocals from the likes of The Weeknd and Tame Impala. Plus new tracks from the artists you're soon to love, guaranteed to get you tapping that heart button.

Check out the full playlist here
Inside the mind of villemdrillem
To celebrate the launch of his debut album, Estonian hip-hop artist villemdrillem has created a playlist filled with the sounds and beats that inspired him while producing the album. #SamsungMGT invites you inside the creative process of one our favourite artists right now, so you can see what drives this rap phenomenon to keep producing banger after banger. Packed full of chilled beats and upbeat anthems, every track is a certified party starter.

Check out the full playlist here
Stay tuned for more awesome content from Music Galaxy Thursday
Keep watch of our social channels, for the freshest new music content and surprises.
Just search for #SamsungMGT.