Listen Up! Why the World Is
Tuning Into Audio Content
The new soundtrack to our lives.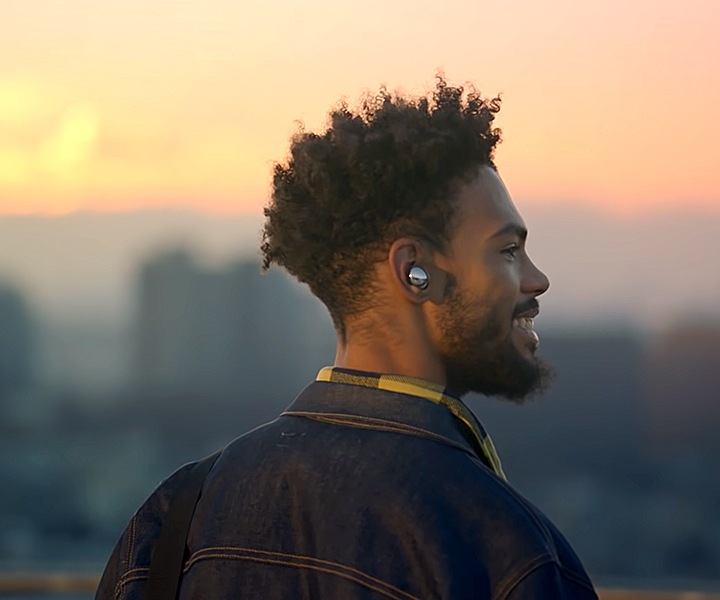 Advances in technology have totally transformed the way we connect with one another. Video calls enable us to see our loved ones' faces and take work meetings online. Binge watching shows via streaming platforms and sharing hilarious TikTok comedy skits brighten up the darkest days.

In recent months though, it's audio content that's exploded in popularity – and a big part of the appeal undoubtedly lies in how easy it is to interact with. Whether you're working up a sweat in the gym, checking emails from your home office or looking to make a long-distance car journey a bit more entertaining, audio is the perfect companion.

In recent times, we have been looking for new ways to connect with each other. Many of us feel worn out by the speed of real time news and the fast-paced consumption of video content, whether that be on social channels or TV. Audio content provides a slower, more intimate antidote to the addictive nature of more immediate content formats.

Humans love listening to each other talk, and the new audio evolution is helping us form powerful emotional connections. Whether you're looking for light entertainment or want to escape into a new world, the following audio formats offer the perfect soundtrack, so pop in your Galaxy Buds and enjoy.
Podcasts – bigger and more accessible than ever
Podcasts will be familiar to most of us – they've actually been around since 2004, when the very first 'audioblog' burst onto the airwaves. Perhaps you listen to a true crime investigation religiously every week, or you might even have taken the plunge and created your own radio show to share with friends, but chances are you've already immersed yourself in the world of podcasts to some degree. Today, over 50% of us have listened to a podcast, with many stating that they've made the switch from TV or internet scrolling due to wanting to monitor their screen time. Today, we are spoilt for choice in terms of the range of podcasts available – there are shows on everything from health and wellness trends to your favourite sports team; from comedy to current affairs commentary.

As we enter the era of 'Big Podcasting', we can expect to see this slow-but-steady content format become ubiquitous. A rise in household names and celebrity hosts, a diversified listener base and the emergence of even more niche subjects are all on the horizon in this exciting segment of audio.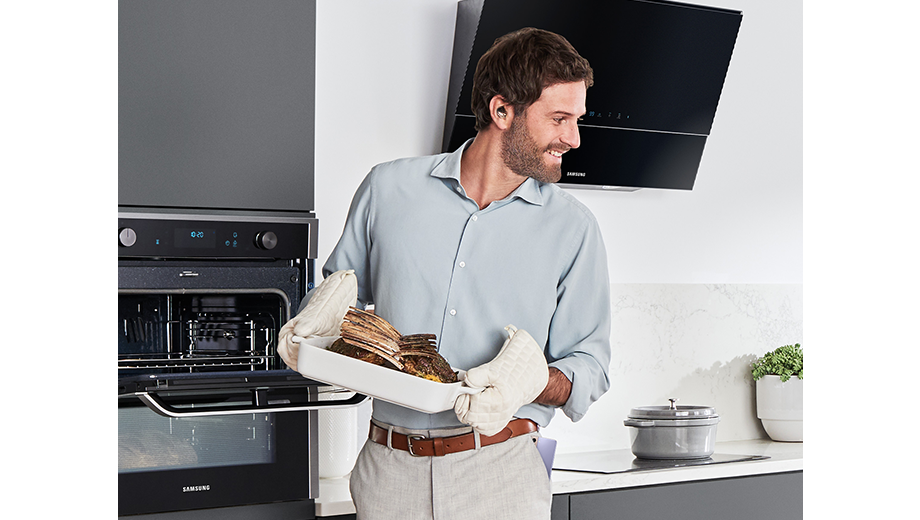 Audiobooks help us
discover new realms
We all need a healthy dose of escapism every now and then, and nothing beats switching off and immersing yourself in a brilliant book. However, while the tactile turn of a paper page is an undeniable joy, there's a reason that audiobooks are enjoying a meteoric rise of their own too – with some authors even skipping print entirely to write exclusive audio content. So forget lugging heavy hardbacks around in your bag – you can now carry an entire library around in your pocket on your Samsung Galaxy S21. Today, we fit novels into our days in new ways, whether we're cooking dinner or casually gaming.

New audio chat
platforms emerge
Heralded as a long-overdue addition to text, photo and video-based conversation experiences, audio-chat apps such as Twitter Spaces, Discord and Clubhouse are suddenly everywhere. These platforms allow us to curate communities, discuss important issues and generate meaningful change. In many ways, these audio-only apps have been one of the biggest tech developments to come out of the pandemic. From thought-provoking discussions that illuminate niche subjects to buzzing gossip gatherings, tuning into audio-only chat apps allows us to connect with likeminded people from across the globe, as well as people who have a different perspective to our own. People are becoming more and more interested in consuming raw, unedited content and exchanging ideas in real time, and audio-chat apps cater to this and more.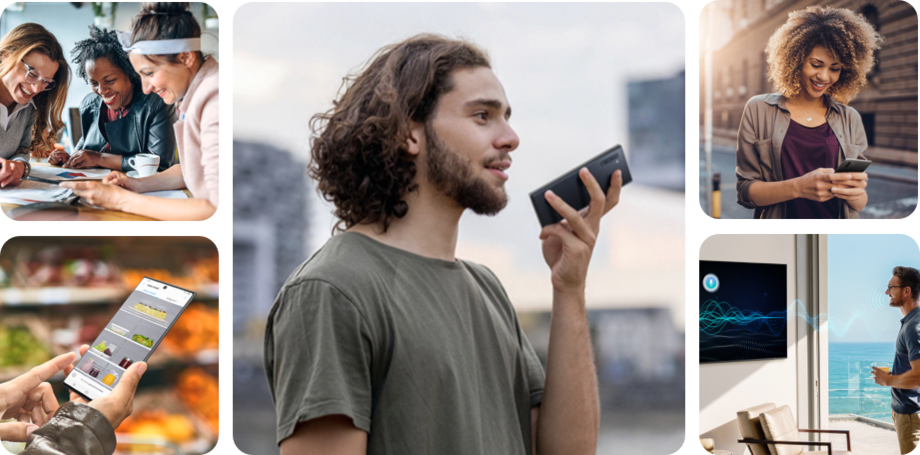 Voice assistants
continue to evolve
Although not audio content in a typical sense, voice assistants are fast changing the way we interact with technology and our homes. To many of us, speaking and listening to our devices feels more human and natural than typing. The rise of smart speakers and SmartThings means it's never been easier to engage with audio content and incorporate it into our daily routines. With Bixby on Family Hub, you can ask to see the contents of your fridge or even start playing music without lifting a finger. Ours is a voice-first generation, with younger people especially preferring the convenience of voice search over text or other inputs.
Seeking aural inspiration?
Here's everything you need to tune in.