Five Documentaries
that Swept the Nation
Powerful, heartbreaking and astonishing – sometimes, real life is even more amazing than fiction.

Over the last decade, the documentary has been elevated to a contemporary art form. You only have to browse through the Netflix non-fiction catalogue to see filmmakers taking on unique subjects, exploring new storytelling techniques and offering up real cinematic moments with signature flair.

New documentary filmmaking is a rapidly evolving genre. While people turn to documentaries for entertainment and inspiration, they also serve as powerful tools for education, bringing vital topics to the table in fascinating ways – sparking conversation, and sometimes even social movements.

With a swathe of raw and engaging documentaries sweeping the globe, it can be tricky to know where to start in choosing one to watch. From societal issues and politics to sport and music, here are five very different but equally enthralling must-watch documentaries to stream on Netflix right now.
What Happened, Miss Simone? (2015)
One of the most eclectic entertainers of all time, Nina Simone captured hearts with her rich contralto vocals and brutally honest songwriting prowess. Famous for bending genres rather than conforming to boundaries, her breathtaking back catalogue blends jazz, blues, R&B, pop and gospel to astounding effect. Her legacy knows no bounds, with everyone from Elton John, Aretha Franklin and Adele citing Simone as a major influence on their work. Musical talent aside, the 'High Priestess of Soul' led a remarkable, and sometimes tragic, life. Born in segregated North Carolina, she became one of the most prominent civil rights activists of the 1960s. If you're looking for the perfect introduction to this scintillating artist, Liz Garbus received swathes of critical acclaim for her 2015 biopic What Happened, Miss Simone? The fantasia of archival footage and talking head interviews illuminate the life and work of a true great.
Who Killed Malcolm X? (2020)
From one activist to another, Nina Simone and Malcom X were once neighbours in New York, and forged a friendship off the back of their mutual pursuit of racial justice. In another twist of cosmic coincidence, Malcolm X was shot dead on 21 February 1965 – which happened to be Simone's 32nd birthday. One of the most influential figures in the fight against systemic racism in America in the 1960s, Malcolm X was a fierce advocate for black empowerment, both controversial and celebrated. Documentaries don't come more thorough than Who Killed Malcolm X? This six-part series follows the work of Abdur-Rahman Muhammad, a historian who has dedicated his life to investigating the assassination. It places key theories under the microscope, including speculation that the killing was set up by the FBI. To illustrate the power of the documentary medium, this sterling miniseries prompted the New York district attorney to reopen the crime case, 55 years after its subject's death.
The Last Dance (2020)
The name Michael Jordan goes far beyond basketball. On the court, he had a relentless will to win, pushing himself and his teammates far outside their comfort zones to new limits. There was no player you'd rather trust with a shot to win a game in its final moments. Off court, he was an icon. Everyone knows the Air Jordan image, and his stratospheric popularity helped him become the first ever NBA billionaire. In 2020's The Last Dance, film crews were given unprecedented access to the Chicago Bulls dressing room and its star player as the team pushed for a sixth NBA championship. We hear from Bulls luminaries Scottie Pippen, Dennis Rodman, Steve Kerr, coach Phil Jackson and more, but ultimately – this is all about Michael Jordan.
13th (2016)
Originally released in 2016 to universal acclaim, Ava DuVernay's sensational film 13th found new audiences in 2020 thanks to the Black Lives Matter movement. This seminal feature-length documentary takes its title from the Thirteenth Amendment to the United States Constitution, which abolished slavery except as a punishment for conviction of a crime. 13th explores the history of racial inequality in the United States, focusing on the fact that the nation's prisons are disproportionately filled with African-Americans. Examining "the mythology of black criminality" and the demonisation of the minority poor, this piercing biopic paves the way for a brighter future free of systemic racism.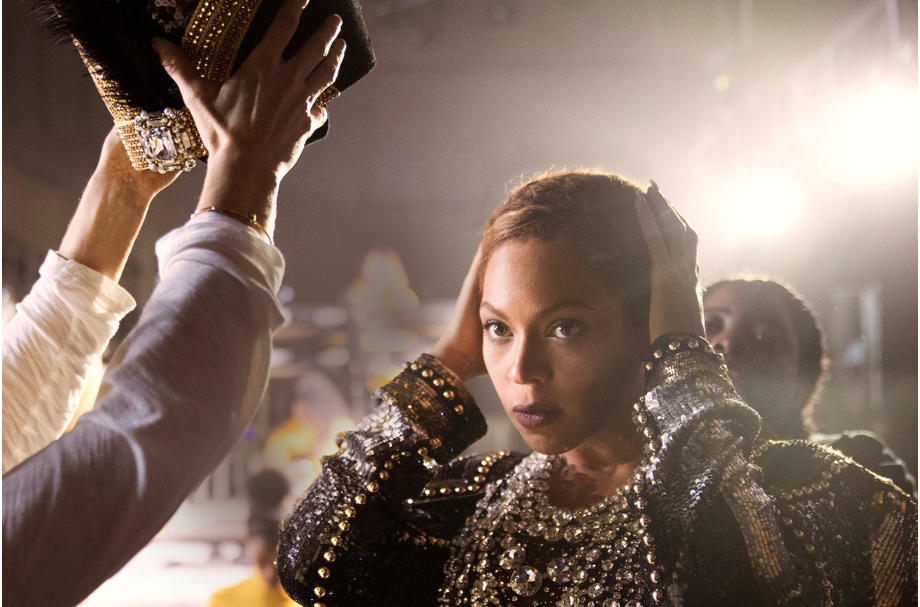 Homecoming: a film by Beyoncé (2019)
It's rare that a documentary is written, directed and executive produced by the same person, but Beyoncé is very much the captain of her own ship. The world's greatest entertainer has spent nearly two decades 'causing all this conversation', and her masterpiece documentary Homecoming demonstrates her willingness to push the creative envelope. The first of three projects Beyoncé has committed to Netflix, Homecoming charts her performance at the 2018 Coachella Valley Music and Arts Festival. Perhaps the best documentary to watch in stunning 4K OR 8K on your Samsung QLED, Homecoming is raised even higher with our award winning Q-symphony sound bar. It's the perfect audio enhancement device if you want to create an authentic concert experience in your living room.
Documentaries capture the weird
and the wonderful in equal measure.
Here's everything you need to get watching.