Bring the Magic of
Music Festivals Home
Missing festival season? Why not host your very own?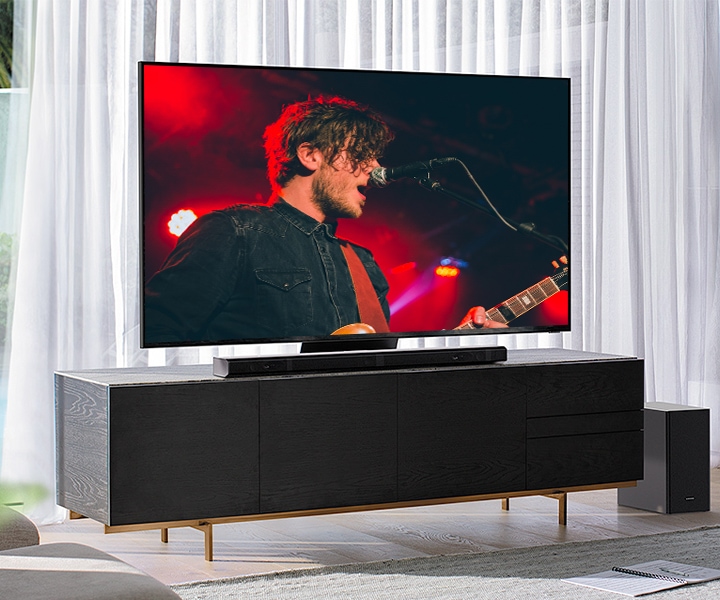 Winter may have snow, spring may have flowers, but summer has music – or at least music festivals. With big venues, big lineups and even bigger crowds, festivals have always been one of the best ways to experience live music, bringing people together to dance and sing for days on end, with little more than a tent to sleep in and the promise of a once-in-a-lifetime performance.

Unfortunately, with so many concerts being canceled or postponed, festival-goers need to find an alternative source of that unique music festival magic, and we've got just the thing – spectacular stages, loud speakers and your favourite artists, all in the comfort of your own home.


The main stage
While you may not be able to re-create an actual stage in your house, you can get front row seats to any stage, so long as you have the right TV for the job – and by 'right' we mean big. A 75" Neo QLED 8K TV will transform any concert footage, even if it was filmed on an older camera, into lifelike 8K, meaning you can see every detail as if you were watching it live. Or, if you like your artists life-size, you can upgrade to an enormous 130" with the Premier projector's expansive 4K display. It may not be a real-life stage, but you're guaranteed the best seats in the house.

Tip: Don't want to be stuck inside? bring your festival to the great outdoors with the Terrace outdoor TV.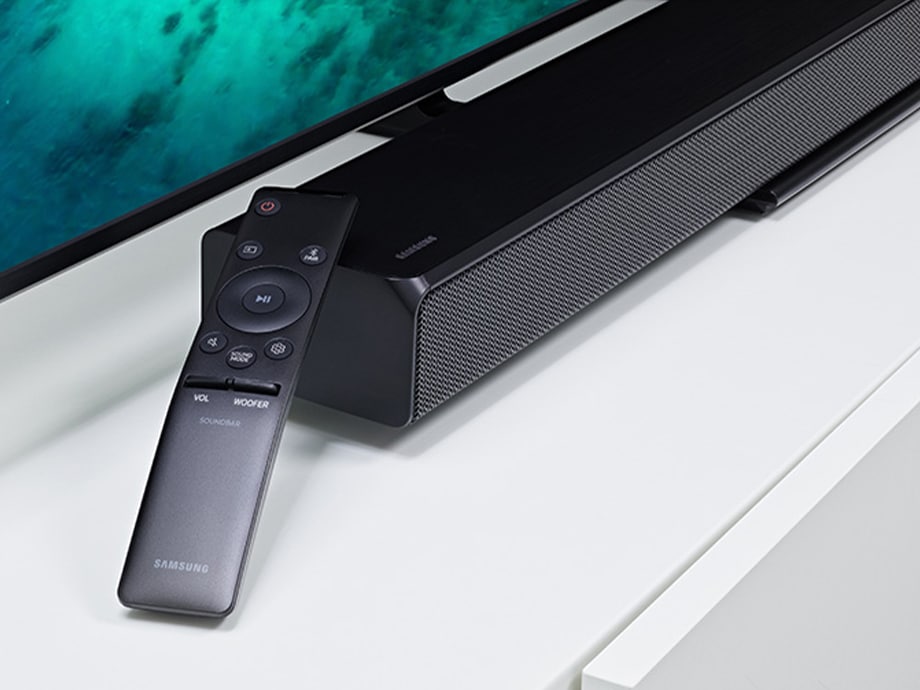 The sound check
It wouldn't be a festival without some serious noise so you'll want to make sure you've got a sound system that can deliver the full experience. A soundbar is a great start, but adding more speakers to the mix will make the sound fuller, and allow you to minimise distortion when you can't resist turning up the volume. If you really want the sensation of a live show, you can't do much better than the Q950T. With 9 built in speakers, 2 rear speakers, and 1 major subwoofer you'll be immersed in the music, and the atmosphere of the audience, as every note, chord and drumbeat syncs in perfect harmony with the action on the screen.

Tip: Sharing your space? Make it a private concert with Galaxy Buds Pro.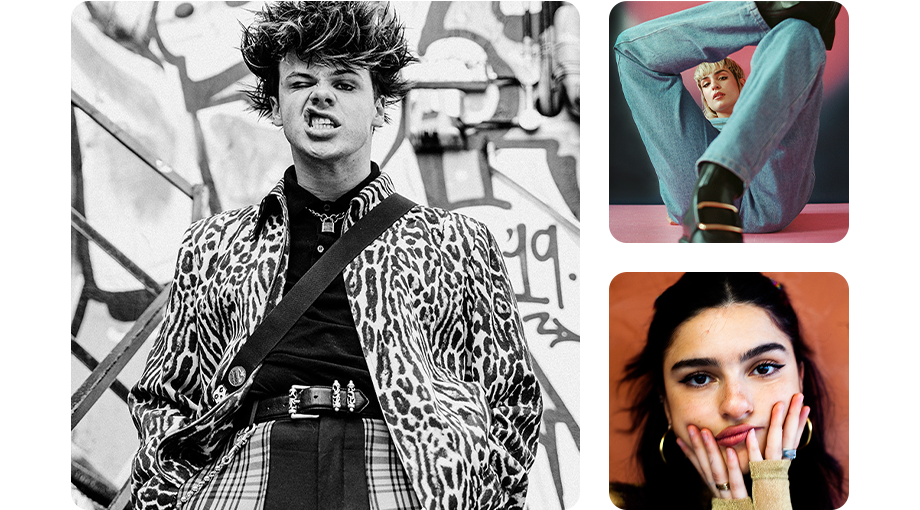 The talent
Of course, once you've got your mini-festival set up, you'll need to make sure you've got your lineup ready to go, and with all the great live music available online, you should have no problem finding the right performers. From chart-topping megastars to new artists on the scene, all you really need is a smart TV to connect to the Internet, and YouTube can take it from there. To get you started, type in #SamsungMGT to see what new music has been dropping for Music Galaxy Thursday. With raw live performances and intimate behind-the-scenes exclusives from artists like the Vamps and Conan Gray, you'll get closer to the music than ever before.
Turn up the volume with the
latest TVs and soundbars.
Here's everything you need to tune in.