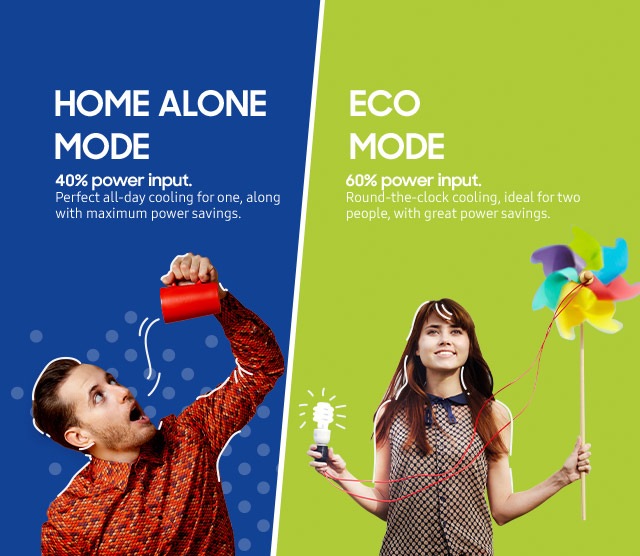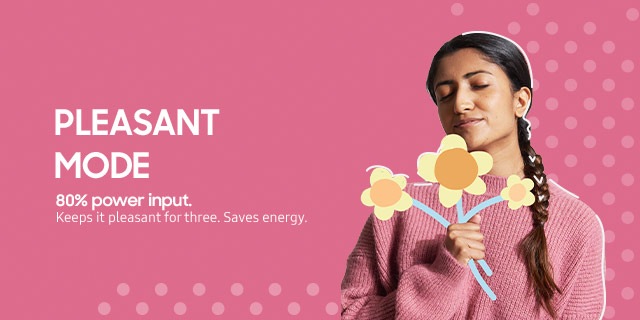 Features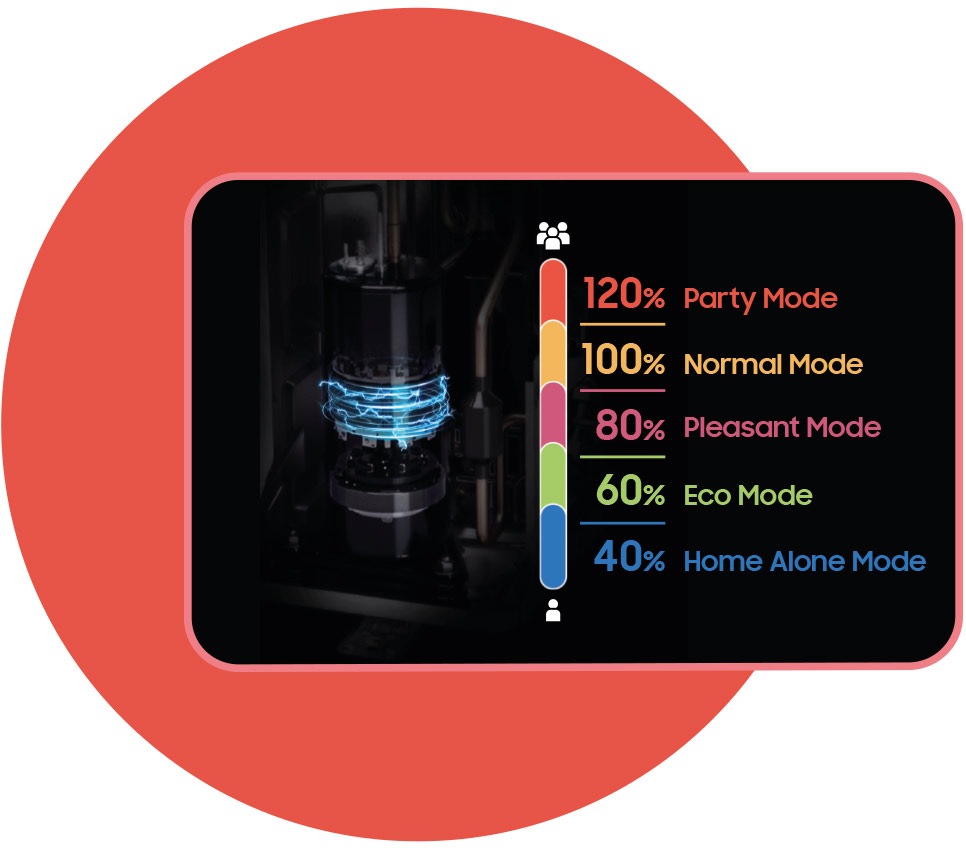 Convertible
5 in 1 Modes
Control your ACs power consumption and optimize cooling when you work, play or chill.
There's a mode for every mood. Whether you are hosting a big party at your place, working alone, or just chilling with your loved ones, the Samsung Convertible 5 in 1 AC lets you control power usage real time as per your cooling needs.
Tri-Care Filter
Keeps the air safe to breathe. Specially coated with Zeolite to provide triple protection against harmful bacteria, viruses and allergens and also filter out fine dust particles. Reduces bacteria and viruses by up to 99%* and allergens by up to 98%* .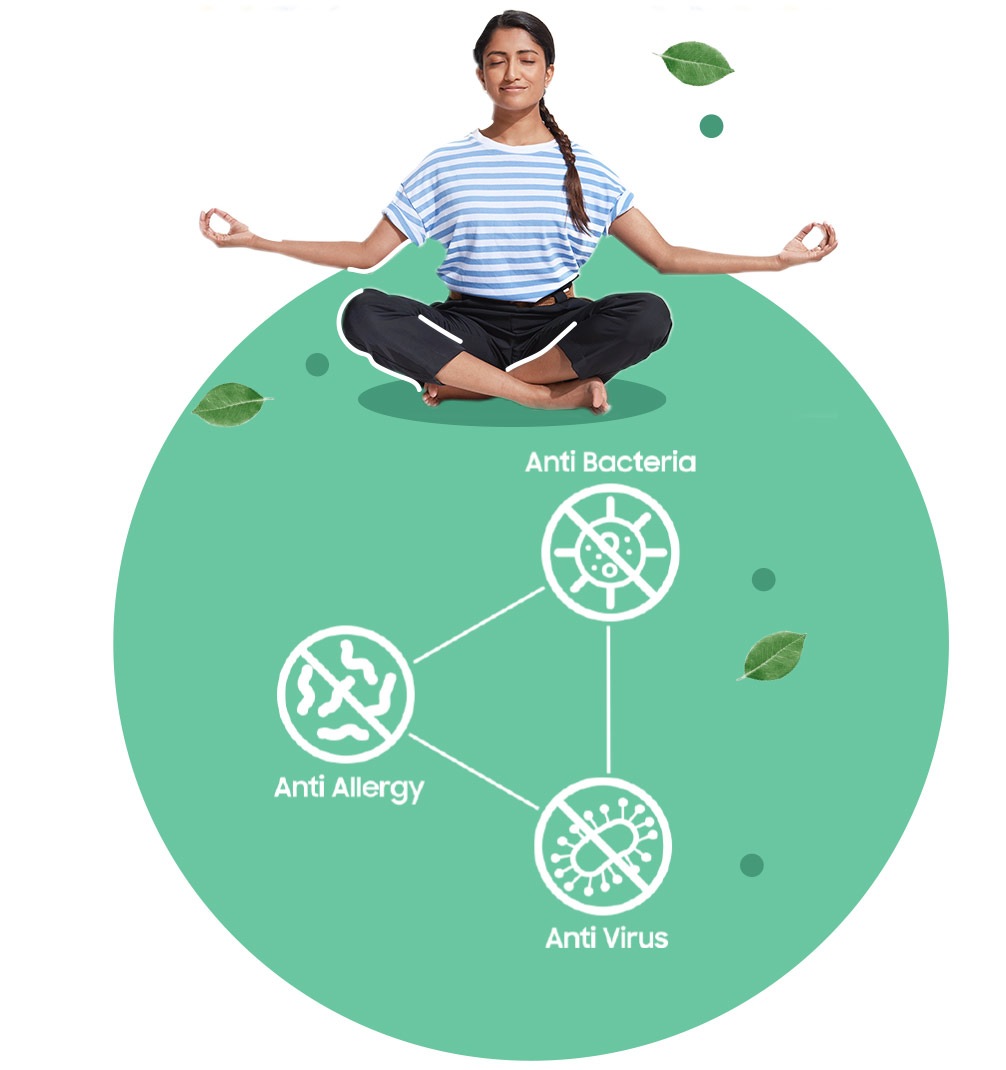 Easy Filter +
The Easy Filter+ makes it super convenient to keep your AC working efficiently. Located outside, on the top, the filter is easy to remove and clean. This simple self-maintenance keeps the heat exchanger clean and maximizes cooling efficiency at no additional service cost.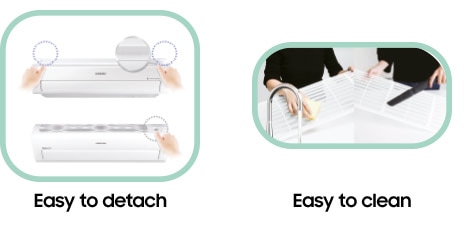 AI Auto
Cooling
Automatically optimizes the cooling by analyzing your usage behavior*.
Automatically switches to the most appropriate cooling mode based on preferred temperature and outside temperature. Includes Fast and Normal cooling to maintain optimal room temperature to keep you feeling comfortable.
*A Wi-Fi connection and a Samsung account are required. Stores user data, preferences and usage patterns to suggest the most useful options.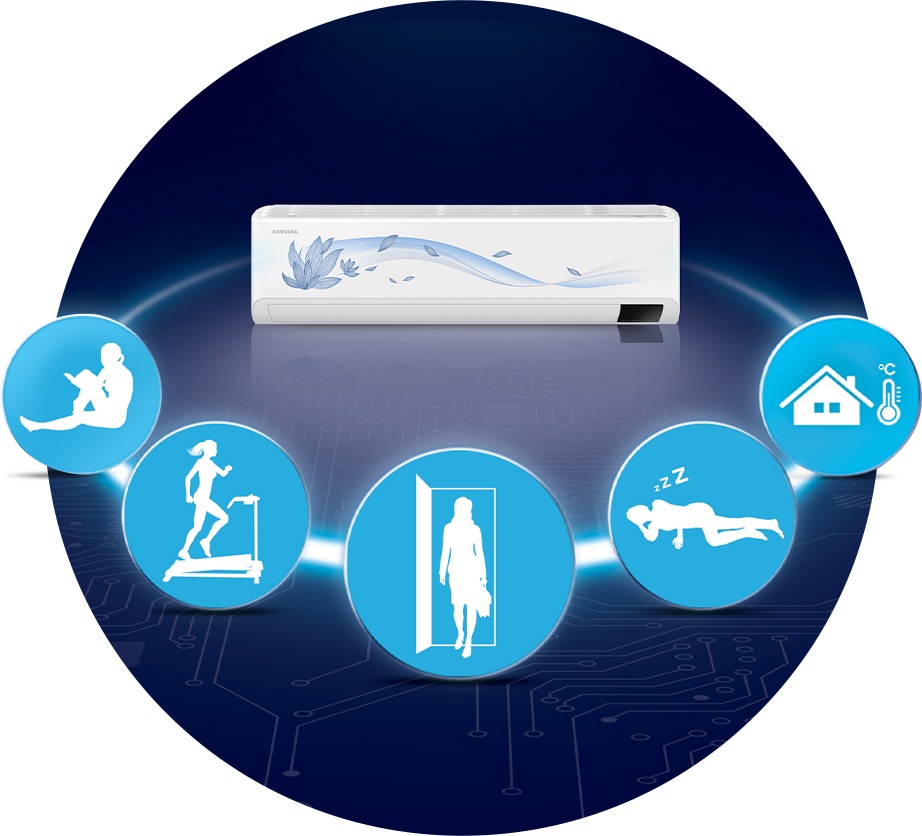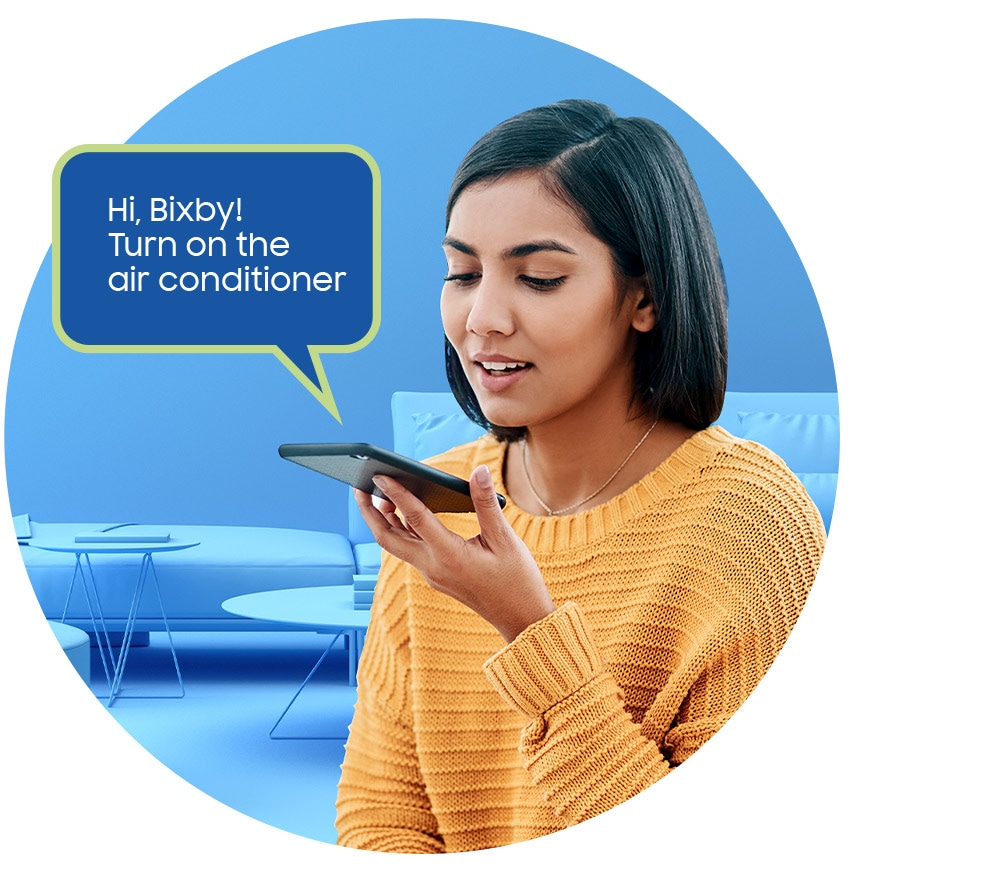 Voice Control with
Bixby, Amazon, Google
Operate your Samsung AC with your voice. Control a wide range of functions anytime, anywhere, through Bixby, Alexa or Google Home.

Wi-Fi Welcome
Cooling
With the SmartThings app, you can you can switch on your AC remotely, over Wi-Fi, and set it to your favorite setting, so that you get the perfect welcome when you come home.
And in case you forget to switch off your AC, the SmartThings app will remind you, and help you turn it off, even after you've left the room.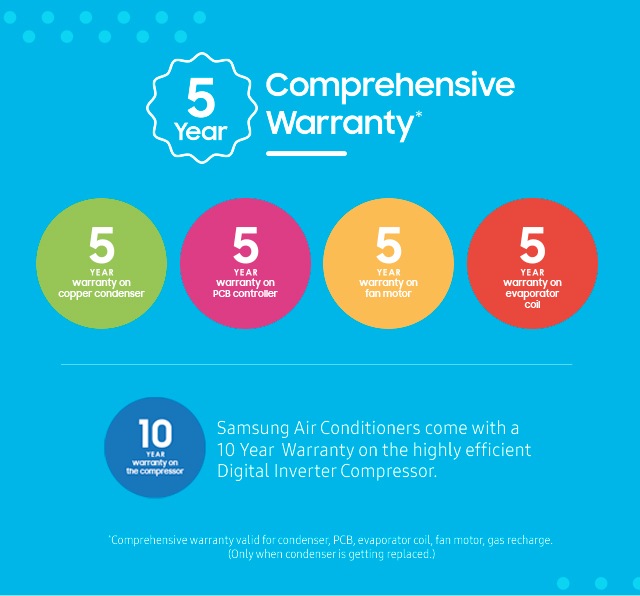 Additional features
5 StarInverter
4 Way Swing
100% Copper Condenser
R32 gas
Voltage fluctuation protector
Smart installation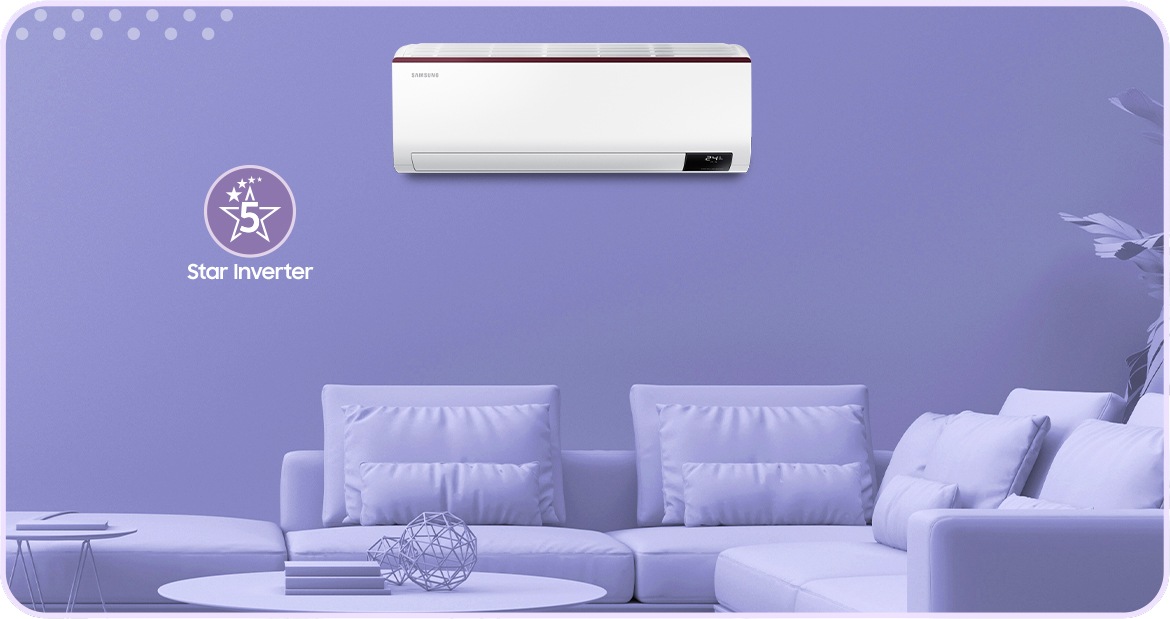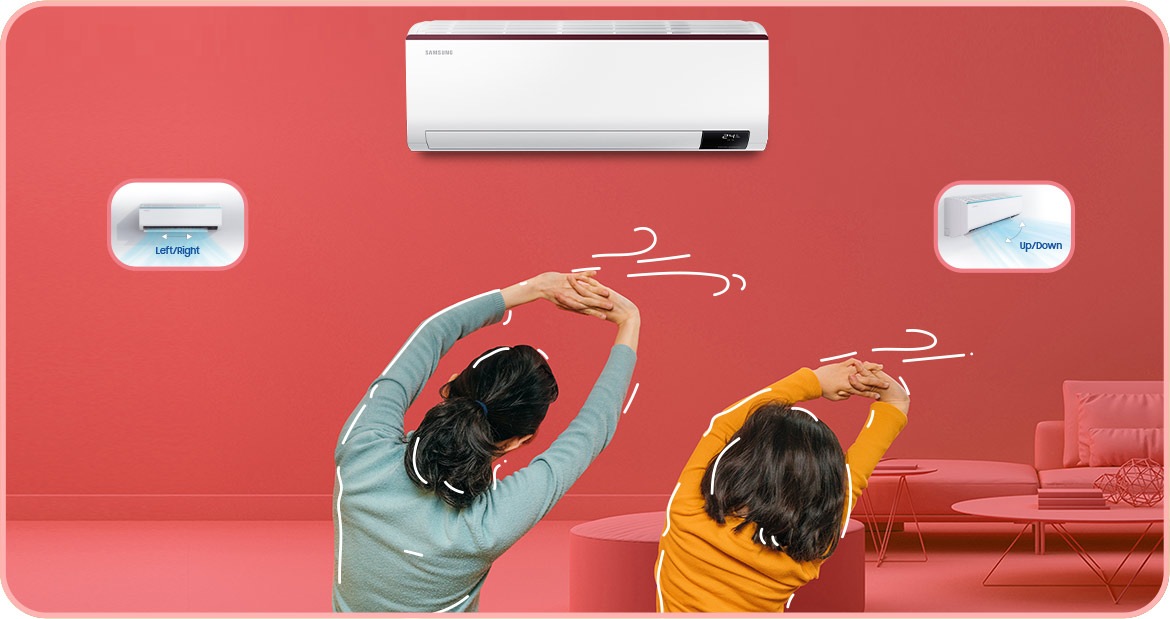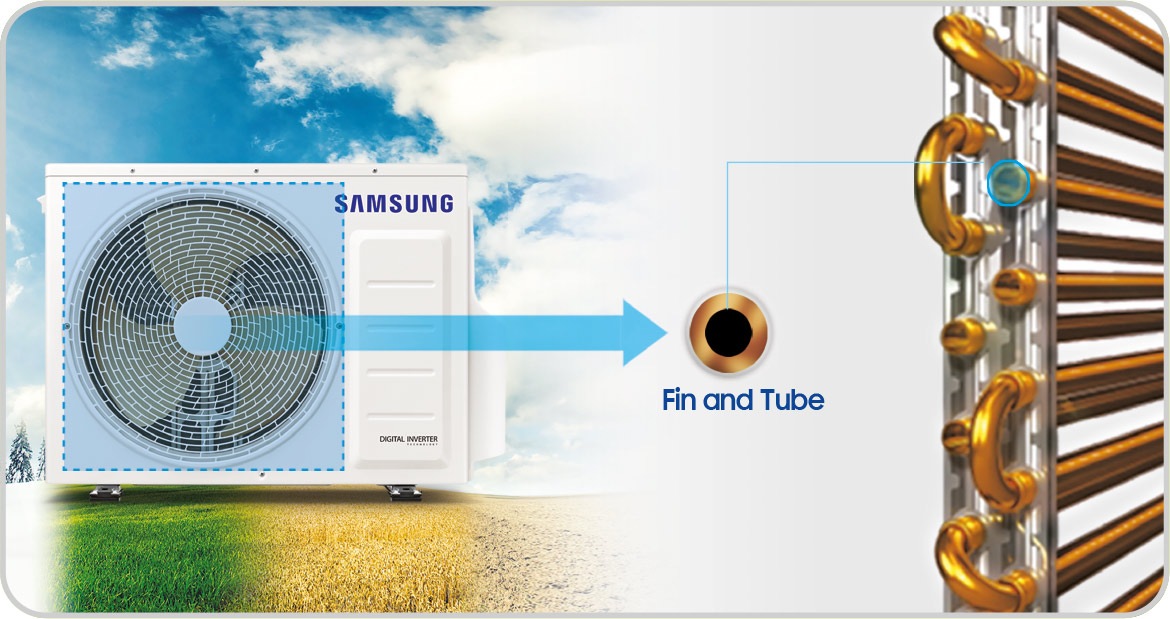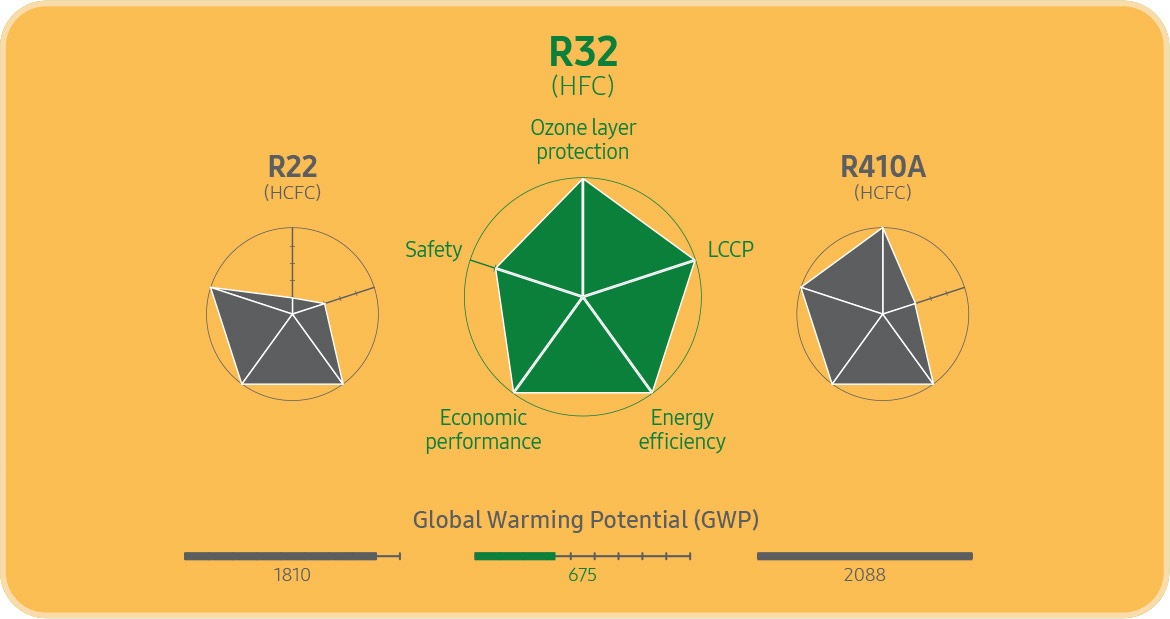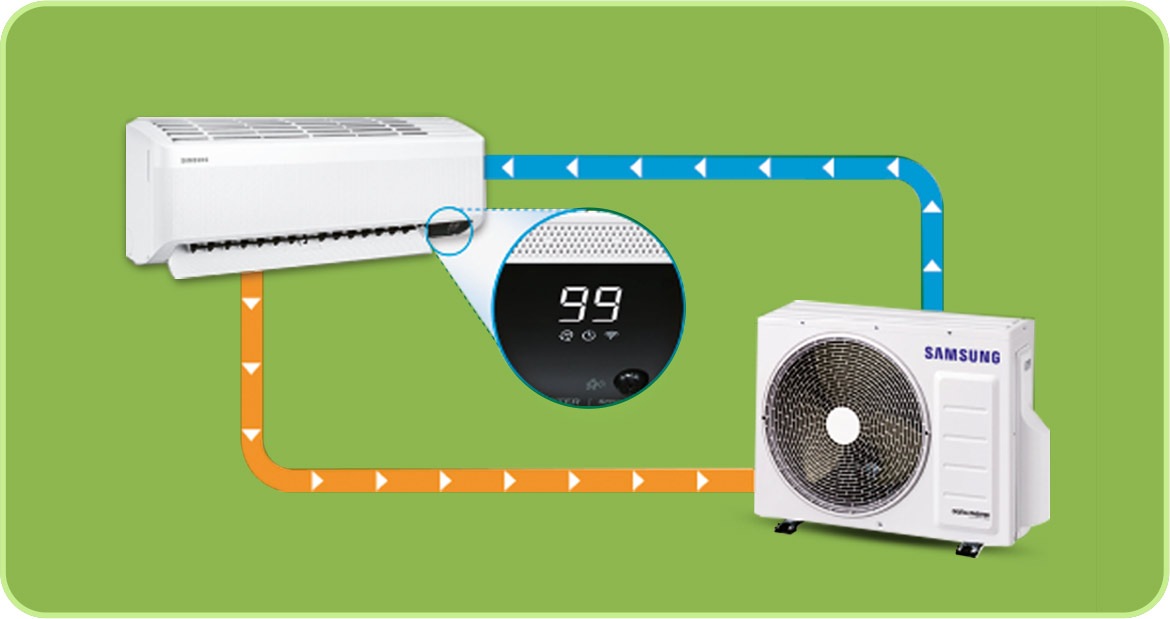 All images shown are for representational purpose only, actual product may vary
* Images shown here are for representational purpose only, actual may vary. All features, specifications and prices are subject to change without prior notice. Model availability may vary from location to location.