How to avail your student discount
Get student discounts on a wide range of Galaxy devices! Check if your institute is registered with us or verify your student ID using Unidays. You can also walk in to a Samsung Exclusive store near you!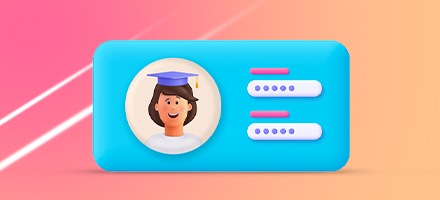 Easy log in with student email ID
Login now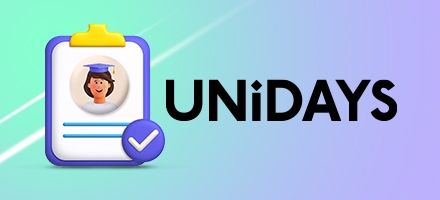 Get verified with Unidays

Register now


Do more with Galaxy
Explore a range of content designed to help you use our products and benefits to the max.
Dual screen anytime, anywhere
Mirror the screen to review slides with a classmate. Extend it with just a tap, to edit a document while browsing on another screen. No cable. More space. Higher productivity.
Share files in a snap
Share multiple files with a group all at once, and propel your teamwork even on the go. Simply select, share, send. With Quick Share, three quick steps are all you need.
Multi-tasking Pro
Stay productive on solo and collaborative projuects with Galaxy Tablet and S pen.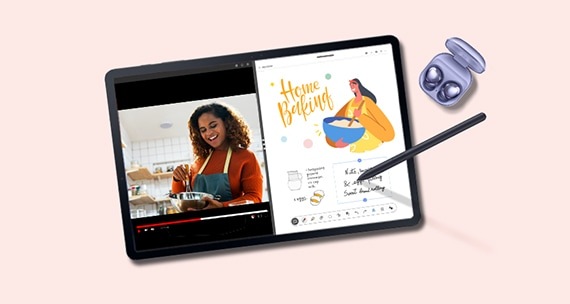 Sketch, Sync, Succeed
Connect your tablet, phone and laptop with Samsung Notes Sync and seamlessly share all your awesome ideas.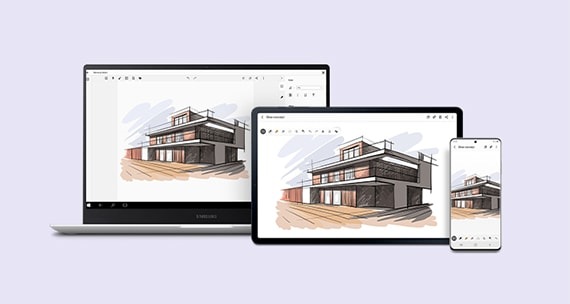 Study The Smarter Way
With the S pen, sorting pages and Voice recording & sync on Samsung Notes are an effective solution when studying or making reports.

All your old files
Start school with an amazing new computer without losing last semester's work — thanks to Galaxy Book Smart Switch. Just transfer your files directly from your old device to you new one.
How to adapt to the new hybrid world of work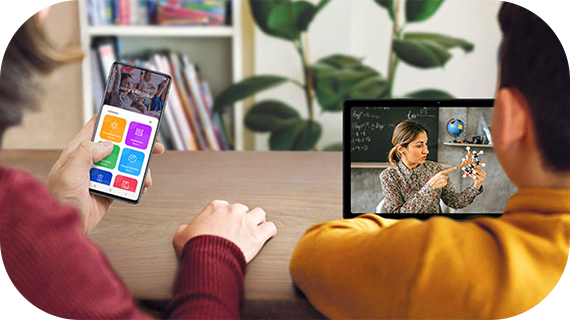 Highlight your success with a photo shoot
5 must-haves for the start of the school year

Frequently Asked Questions
What is Samsung's Student Advantage Program?
Samsung Student Advantage is a provision that allows students to access lower prices on a range of Samsung Galaxy devices.
Who is eligible for the Samsung Student Advantage Program?
All students currently attending a public or private education institution and their parents can access this program. The person making the purchase must be 18yrs of age or older.
Where can I avail the Samsung Student Discount?
Walk in to a Samsung exclusive store near you or purchase online.
Find a Store
OR
Log in with your existing student email ID
OR
verify your student ID card with Unidays
How do I avail the Samsung Student Discount Program at a nearby store
How can I connect with Samsung Exclusive Stores?
You can connect with us on WhatsApp or request a call back.
I am not able to open the Offer webpage/URL to avail special offer. I get the message "Due to some invalid action an error has occurred".
This message is displayed if the URL has a spelling error OR if the URL is blocked by your IT Administrator. If the problem persists, contact your IT administrator or
support.estore@samsung.com
When I try to login I see the message "You organization/domain is not Registered".
If you see this message, your institute is not registered with us. Please contact your institute/admin team to enroll your domain for this program or register using your student ID card.
I have entered the email ID, but I have not received the OTP.
If you do not receive the OTP within 2 minutes, check your Spam folder. If the problem persists, please contact your IT administrator. You will receive an OTP from:
orders@shopping.in.samsung.com
.
Where and How do I search the product I want to buy?
Once you have validated your OTP, you will be redirected to an online store. You can use the Search option on the Top right corner.
The product I want to order displays the message "Notify Me". Should I proceed with purchase?
You cannot purchase when a product is out of stock. Click on "Notify Me" so that the system can inform you when the product is available.
I have placed the order for my phone. How long will it take to be delivered and where can I check the status?
Delivery across PIN codes in India usually takes 2-3 working days, however, estimated delivery timelines for your address will be sent to your e-mail ID along with your order details. Further updates will be shared on SMS. You can also check the status of your order by logging into your Samsung account.
Is there any Extra Charge for Shipping?
There are no extra charges for any services being currently provided online. The product prices mentioned are inclusive of all charges & taxes.
Does Samsung provide Zero cost EMI?
Yes, no cost EMI can be availed at check out.
Does Samsung deliver across India?
A large number of pin codes are covered by Samsung, you can enter your pin code at check out to confirm.
I see an error message displayed during payment processing. What does this mean?
In case of any error during payment processing, the payment is not charged to the card. In the event that the payment gets debited from your account, please write to
support.estore@samsung.com
to process your refund.
I had selected EMI option for payment, but I have received SMS alert for debit of total amount.
In some cases, the complete amount is charged to your account first and then converted to an EMI plan at the time of your Bill generation. Check with your bank for further details.
I had selected a particular color of device while placing the order. Can I change it after order has been placed?
Unfortunately, this cannot be done.
What is the warranty & support process? Will I get a bill and warranty card?
All Samsung Mobile Phones & tablets have 1 year warranty on the device and 6 months warranty on the standard accessories in the box, valid from the date of purchase. When you buy the product on Samsung E-store, you will be sent a retail invoice as proof of purchase, required to avail warranty.
For any device related issue please visit the nearest service center. Service centers can be found on www.samsung.com/in. The Customer Number is 1800 40 SAMSUNG (1800 40 7267864)
What if the product is found to be faulty after opening the box?
Take the product to the nearest authorized service center within 10 days of purchase. The Samsung service center will check the product and either repair the product to your satisfaction or issue a replacement certificate to you. After receiving the certificate, the replacement process will be initiated.
How is Free ADLD Insurance activated?
Free Samsung Care+ is offered with select devices is provided by Servify (subject to terms and conditions). The insurance certificate will be sent by Servify within 10 days of device delivery on the email ID used for the transaction. Samsung is not responsible for the services provided by Servify. For any issues related to ADLD insurance users are advised to follow up directly with Servify on 1800 123 333 88 or
support@servify.in
How can I contact Samsung?
* Screen image simulated for illustrative purposes.
** Second screen is available on selected Galaxy Tablet models only, including Galaxy Tab S7, S7+, S7 FE, S8, S8+ and S8 Ultra.
*** WiDi(Wireless Display)-capable Windows 10 PC models and Windows 10 v.2004 or later are required for this feature.
*Available on devices with One UI 2.1 or later versions installed, and requires the MDE Service Framework and Quick Share apps updates. Bluetooth Low Energy and Wi-Fi connection are required for Quick Share use. Certain applications may not support Quick Share.
*Image simulated for illustrative purpose. Actual UI may differ
*Network or WiFi connection required. All devices must be logged in to the same Samsung Account
*Availability of Galaxy Book Smart Switch may vary depending on OS, and the transferable files are informed during program execution.