How does Exchange work?
Samsung Upgrade Program
Enter pincode for Offer availability
Before you hit 'Enter your pincode & click on 'Buy with Exchange' to check if the Exchange Offer is available in your location. Exchange is possible in eligible pincodes only.
Tell us about your old Phone
Once you've decided which phone to buy, provide details of your old phone in the Exchange Offer form to get discount. Keep you IMEI No. handy.

Hand in your old Phone for new one
Once the order is placed, the new phone will be shipped. Hand in your old phone, in working condition, to the field executive at the time of delivery.
MyGalaxy Users
1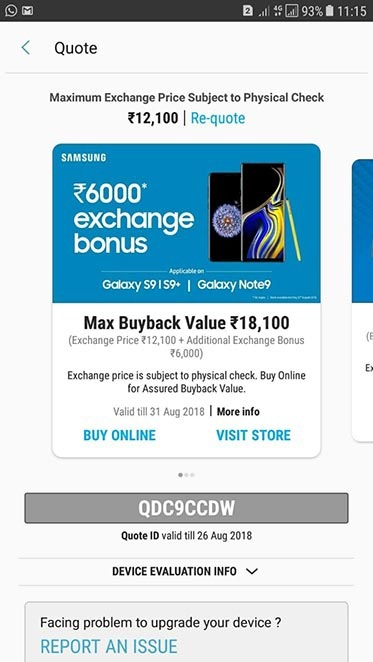 On MyGalaxy App, choose 'Upgrade' option to tell us about your old device. And click on 'Buy Online' or copy the Quote id.
2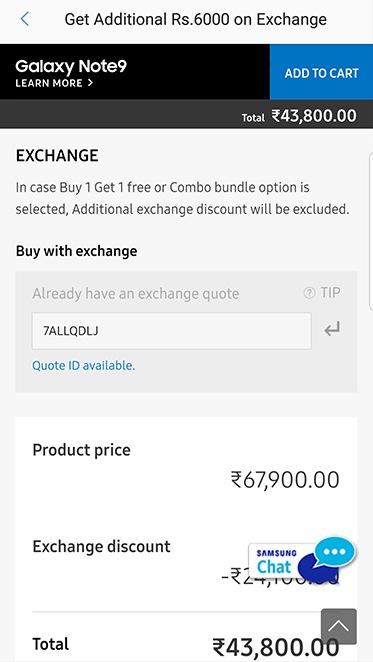 Select the new device you wish to purchase on samsung.com/in and Enter the MyGalaxy Quote id in the Exchange section.
3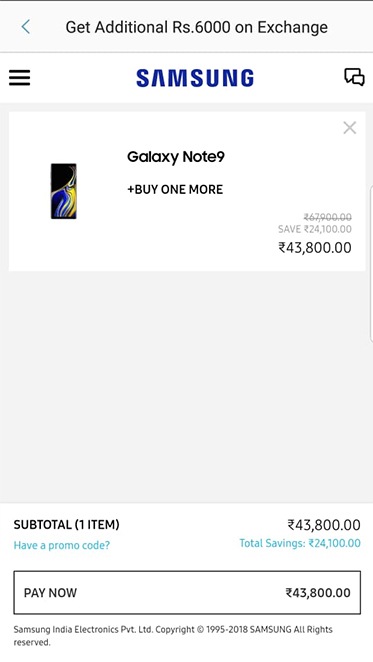 Check the final reduced price and click on Pay now.
4
Complete the checkout and Payment Options to Place your order.