#

funbelievable
Fun and work come together like never before
Explore Products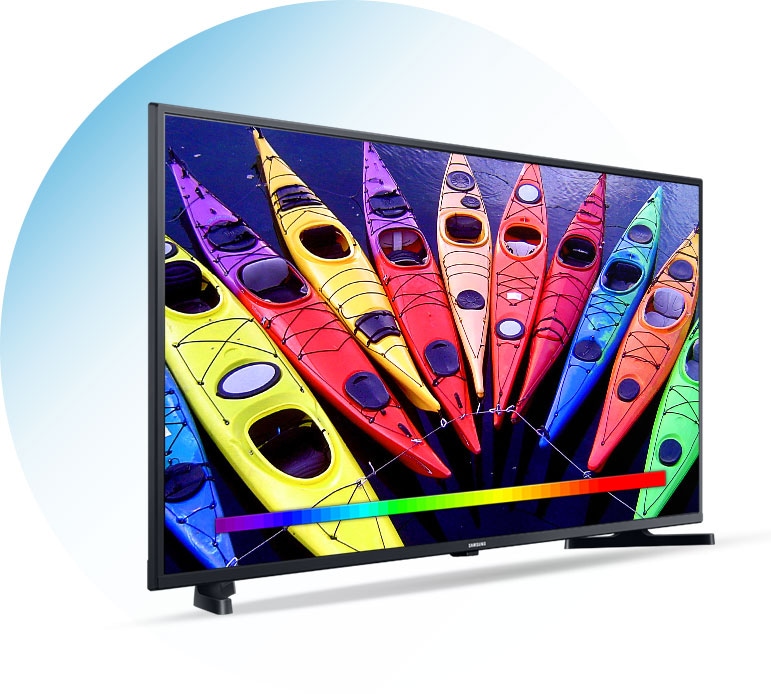 Wide Color Enhancer
A vivid experience awaits.
The Wide Colour Enhancer makes every colour in a scene stand out. Now watch your favourite content and experience it in the most vivid way.

Film Mode
The silver screen in your home.
With the Film Mode on your LED TV every element is enhanced to give you vivid colours and better sound. Every movie you watch will be as exciting as watching it in the movie theatre!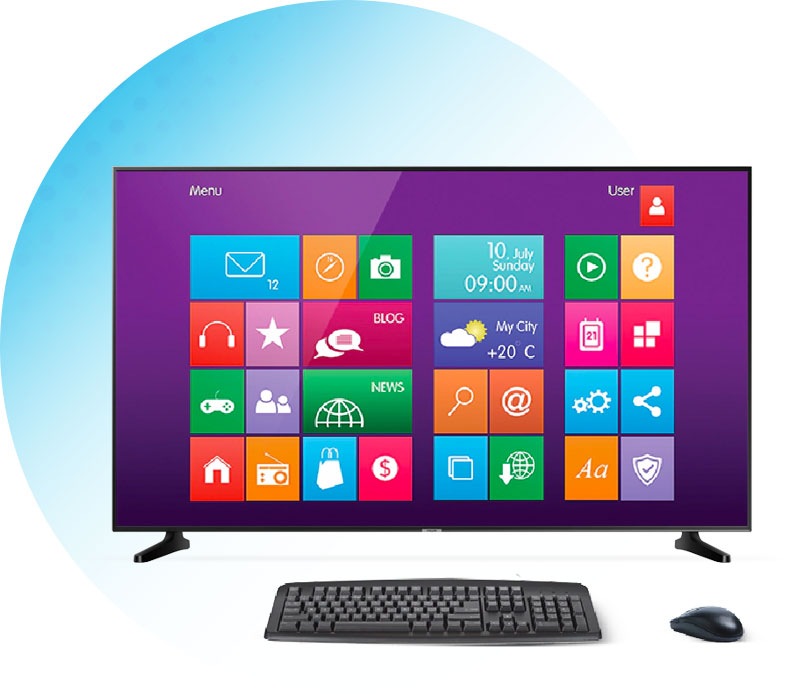 Personal
Computer Mode
The office in your living room.
The Personal Computer mode lets you work from the cloud on presentations, Excel and Word documents. You can also mirror your laptop for a big screen convenience or remotely access your office computer. Another excuse to work from home.

Content Guide
Your kind of content, ready for you to watch.
Discover a new movie or show, every time you turn on your TV. The Content Guide on your Smart TV recommends you the most popular movies and shows across all your apps. Now, spend less time searching for good content and more time enjoying it.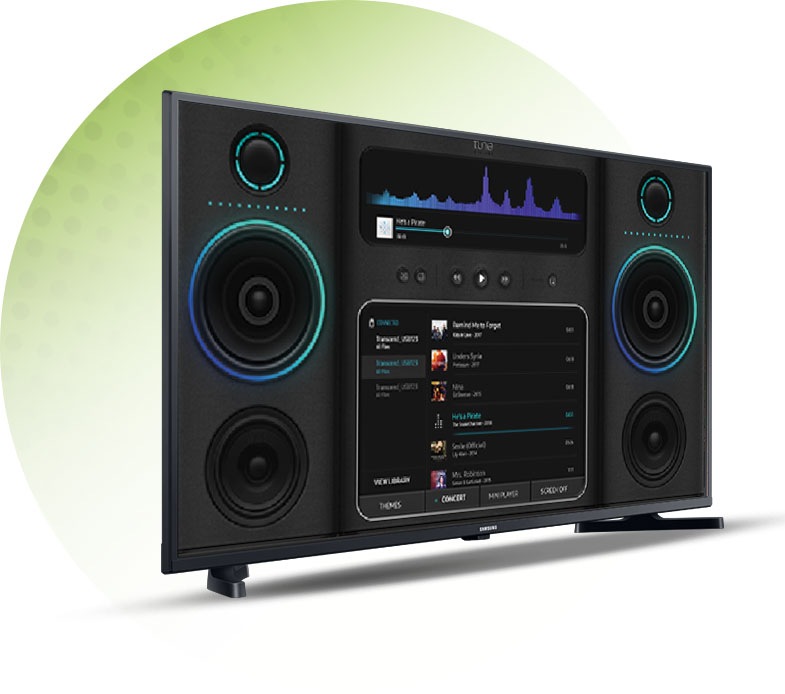 Music System
Music will never be the same.
Play your music with an added touch of style. The Music Player feature turns your Smart TV into a stylish virtual music system. With three different colour tones to choose from, you will be in for a funbelievable visual experience every time you play your favourite songs.

Live Cast
Don't just live it, share it.
Live stream every special moment with the Live Cast# feature. Now broadcast from your smartphone from anywhere, straight to your TV, anytime. After all, the best experiences are always shared.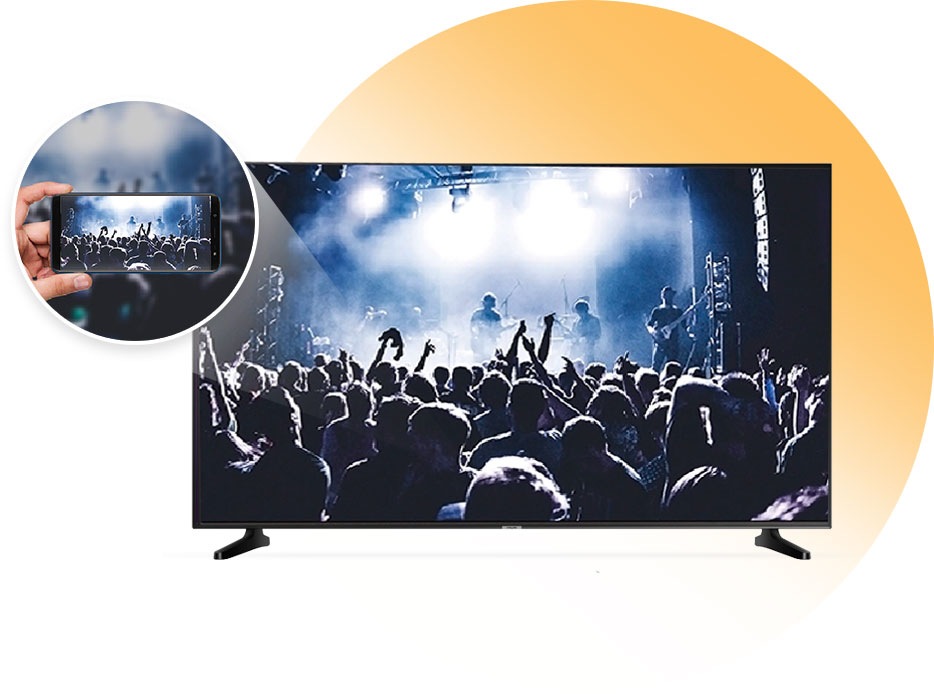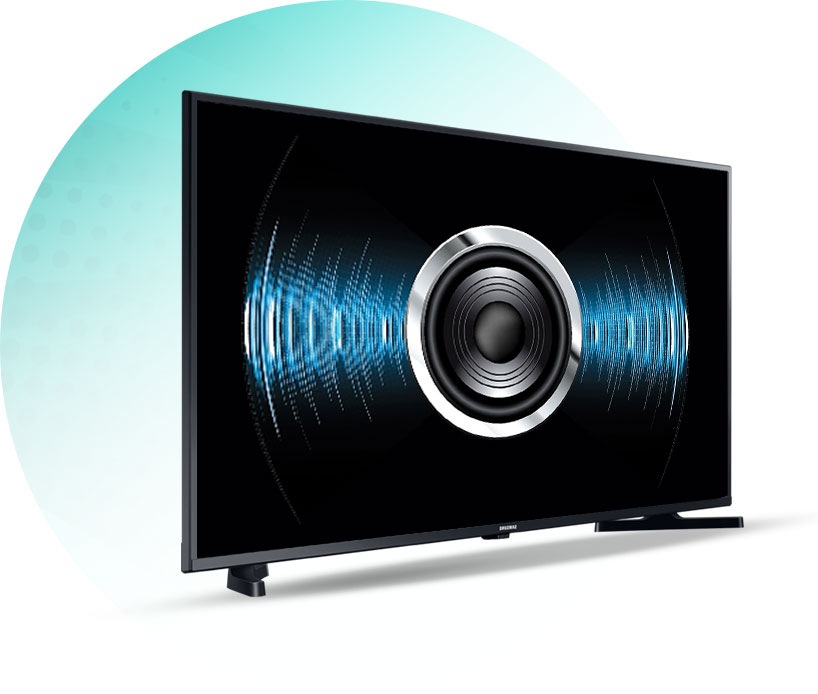 20W Sound
You won't just hear it, you'll feel it.
Close your eyes and you'll be transported to the scene itself. A powerful 20W surround sound output gives you a truly immersive experience.

Year Warranty
Enjoy unmatched assurance.
With a 2 Year Warranty** on the funbelievable series TV you can be rest assured that your favourite entertainment and work station will be safe and secure.
---
Disclamier:
*Source - Omdia , Jan 2020. Ranking in terms of shipments. Results are not an endorsement of Samsung. Any reliance on these results is at the third party's own risk
#Live Cast - Works with select smartphones
**2 year warranty - 1 year standard warranty + 1 year extended warranty applicable on panel failure only
Features and prices may vary model wise. Some features may require additional subscription/ internet connectivity.
Products, features, images shown above are for representational purpose only. Actual may vary.
All third party logos, products & trademarks belong to respective parties and Samsung doesn't claim any rights, title, interest therein.
Products features and specifications are subject to change without prior notice