Experts in sound innovation
Samsung Audio Lab
Tested and tuned at the California Audio Lab, where our world-class audio engineers apply advanced acoustic technologies and cutting-edge computer modeling to give you perfectly balanced, room-filling sound.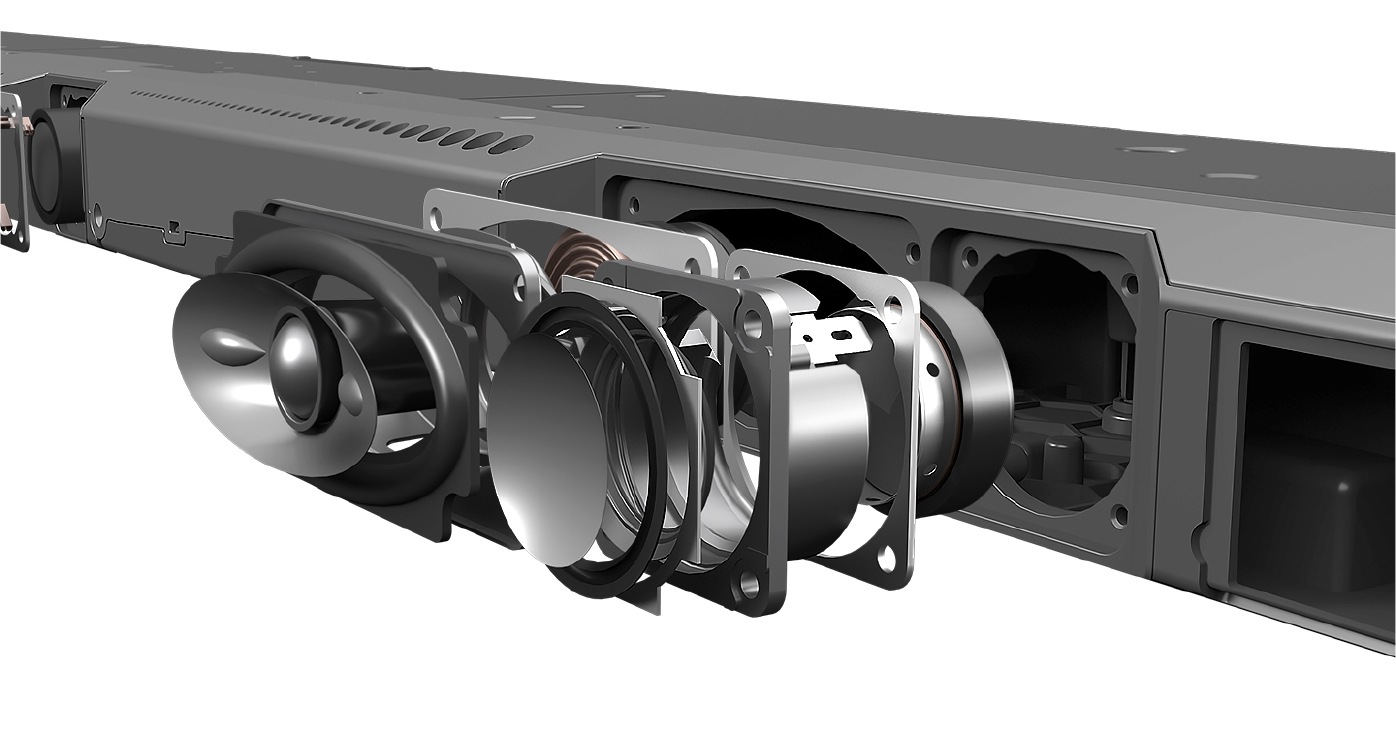 "Our focus starts at the ear of the listener, then expands out to the listening environment – the transducers (woofers and tweeters), amplifiers, and digital signal processors (DSPs)."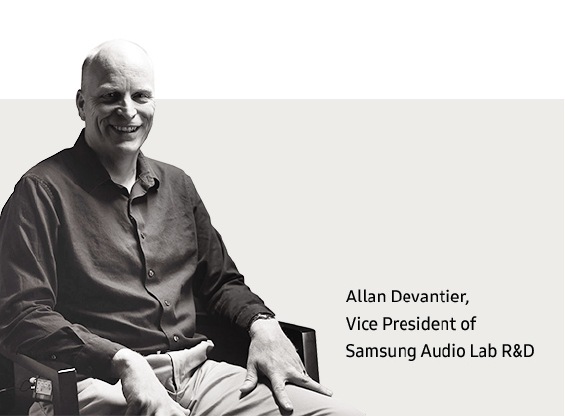 Q Soundbar and TV,
the perfect harmony
Q-Symphony
The Soundbar syncs with your Samsung TV, together creating immersive sound. It combines and enhances sound through the soundbar's speakers as well as the TV's speakers, giving you a new level of acoustic immersion so you can experience content like never before.
Feel the depth of
moving sound Samsung Acoustic Beam
Don't let your audio stand still. Samsung Acoustic Beam technology mixes and delivers the sound so it appears to come precisely where the action is happening on screen. Perfect for movie and gaming, it's true 5.1ch sound that really moves you.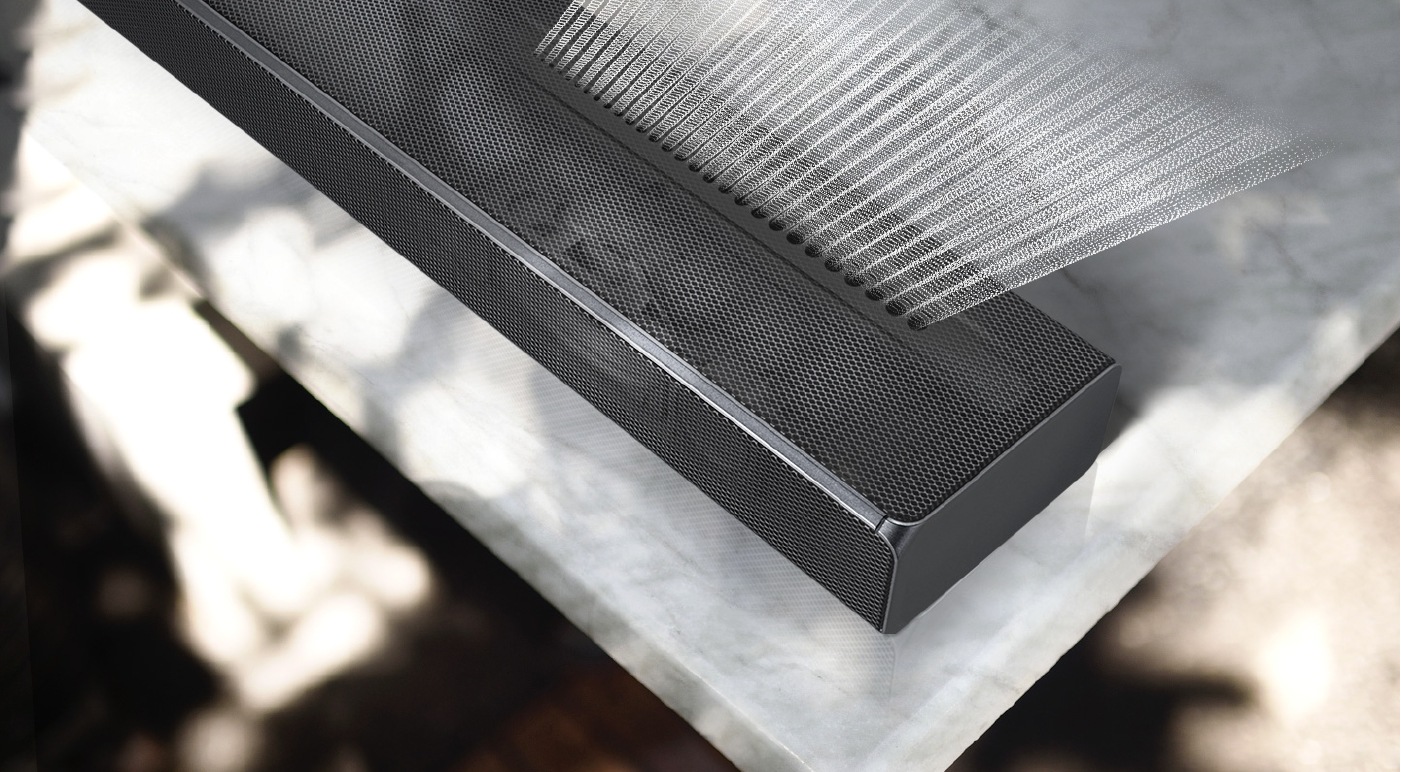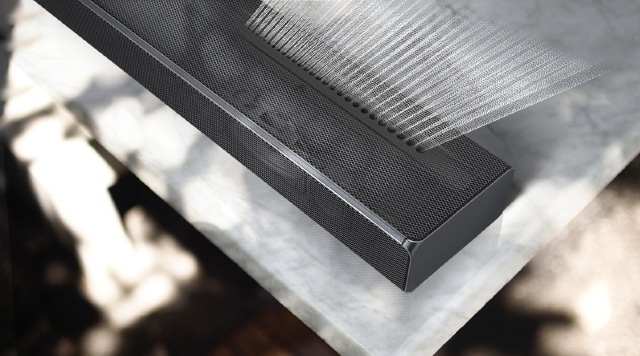 Elevated sound from every direction
Explore the depths of sound with Dolby Atmos and DTS:X. The two let you hear each distinct sound as it flows around and above you, just as you would in real life.
Sound that takes you
to the scene Up-firing rear speakers included
Adding a vertical element for three-dimensional sound, the included Samsung Wireless Rear Speakers with up-firing drivers reflect sound off the ceiling to deliver breathtaking overhead audio — giving you the experience of a theatre right in your home.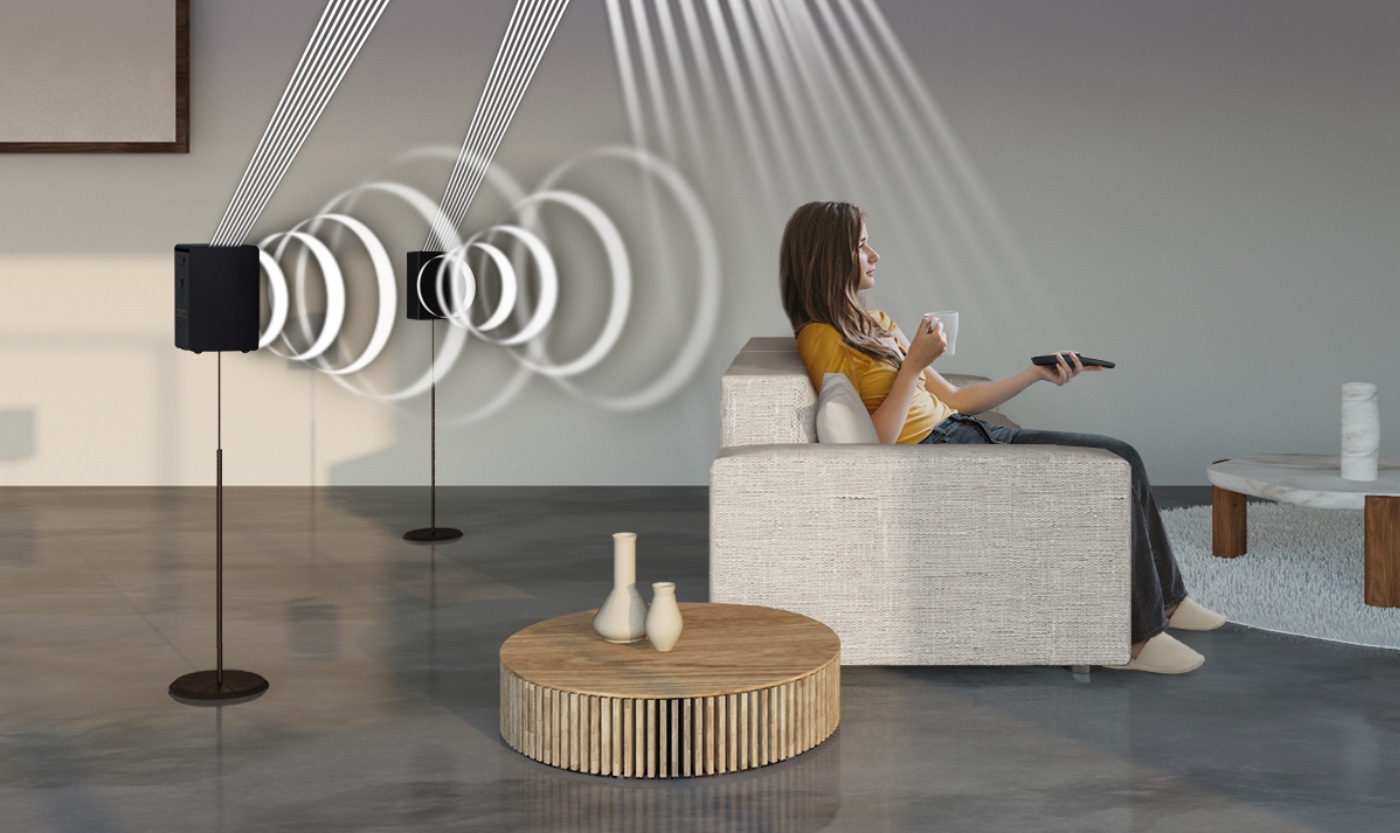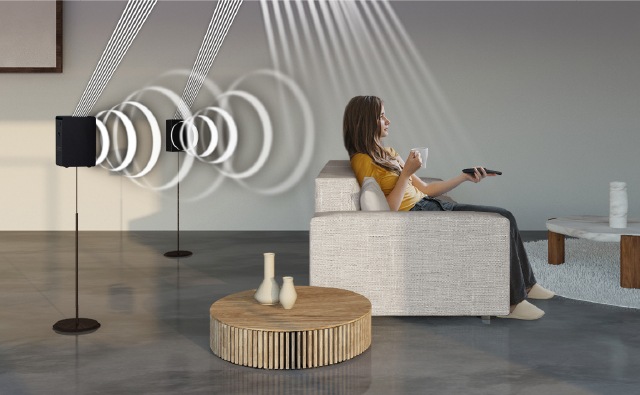 Sound optimized for
each scene Adaptive Sound
Samsung soundbar analyses the sound signal to automatically deliver optimized sound based on each scene. Adaptive Sound lets you hear voices clearly even on low volumes so even quiet conversations are heard.
Hear better. Play better. Game Mode Pro
Brace yourself for a powerful, immersive gaming experience with subwoofers that enhance the scene and up-firing speakers that provide incredible surround sound. The soundbar automatically switches to Game Mode when connected to your Samsung TV so you can focus on playing, not setting up.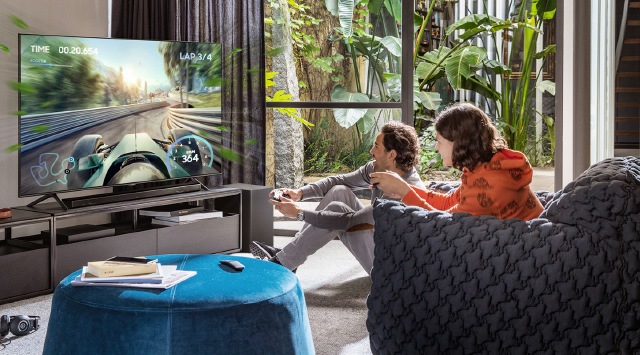 *Compatible TVs and game consoles only. (over Xbox one, PS4, Nintendo Switch)
*Game console sold separately.
*Compatible devices may vary.
Sound as good as the picture Seamless HDR 10+ experience
Experience the sensation of sound in HDR 10+ content as you should. When you connect HDR 10+ content to the soundbar through other devices, you get lossless, nuanced audio to match detailed picture.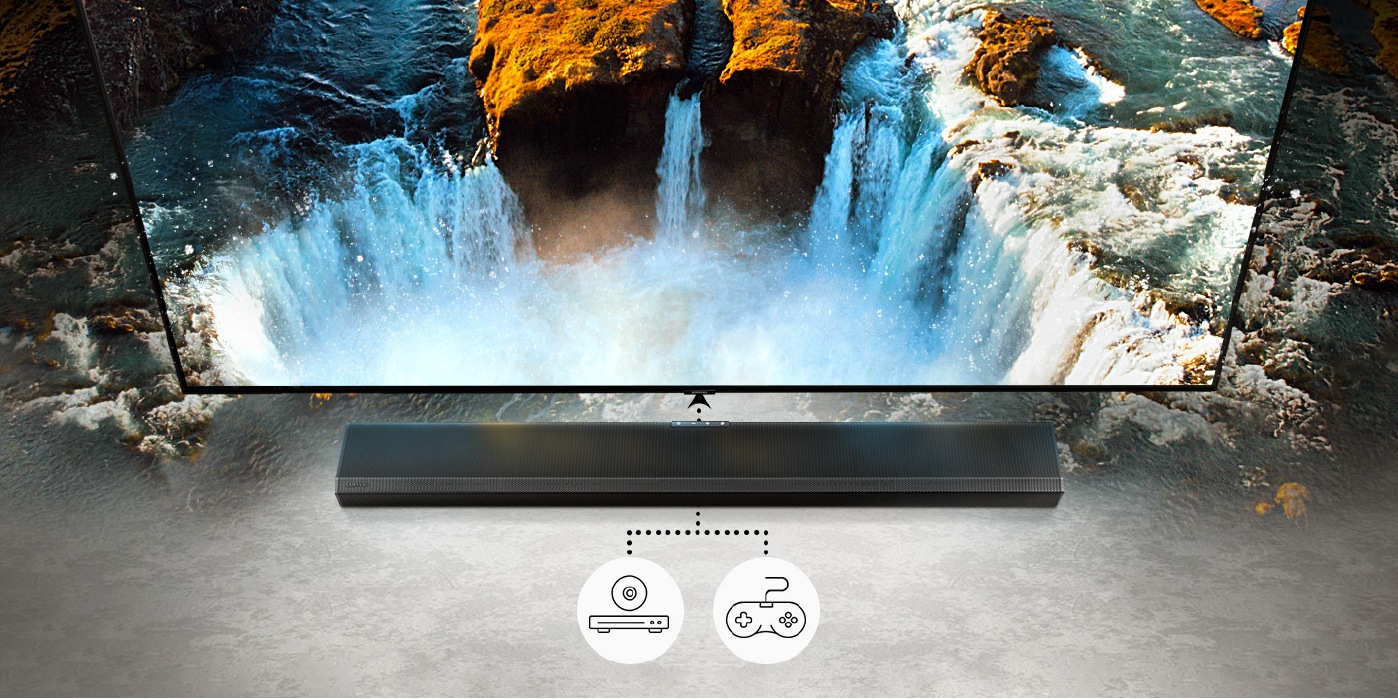 *HDR 10+ picture quality output available with equivalent input.
* Compatibility with all HDR content is not guaranteed
Craftsmanship beyond sound Textile by Kvadrat
A sound system with exceptional sound that has high-quality design to match. The unibody soundbar and accompanying speakers are accented with Kvadrat fabric, a timeless textile that enhances how you see sound. It's a refined experience that blends into any room of the house.
Creative visualization. Images simulated. Third party logos/trademarks shown above belongs to respective parties. Services provided independently by the Partners are subject to their T&Cs and may involve subscription charges. Products, features, images shown above are for representational purpose only. Actual may vary. Product features are subject to changes without prior notice